By Leigh O'Connor.
Chef David Rubio Varon confesses he could eat paella every day of his life without growing tired of Spain's national dish.
It's just as well he feels this way as he is in charge of the kitchen at
Paella Y Pa' Mi
restaurant on Leicester Street in Coorparoo, delivering authentic Spanish cuisine to discerning Brisbane foodies. As we celebrate National Paella Day this week, who better to ask for his take on this one-pan wonder.
It all began in the family kitchen in Valencia on Sundays when David's father would cook paella for all who gathered to socialise and have a good time.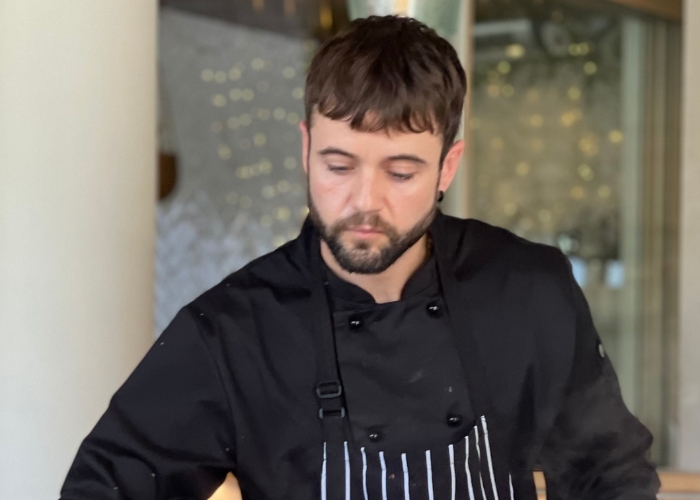 "My father was always making paella for the family and his was always one of the best around. I started watching him until one day, I took his position and started cooking for the family," David explains.
"As I became good, I would cook for friends and social events. I often visited the best paella restaurants in the world – located in Valencia – where I learned more about the secrets and processes to making the dish from some of the best paella Chefs."
David says paella became an addiction and he couldn't stop learning more about the dish, bringing his secrets with him when moving to Australia in the last year.
"I have completely fallen in love with this land and with our restaurant. I would love to keep cooking paella and making people smile, continuing to improve and push myself.
"Making paella is something that makes me feel good, I have a special connection with the plate and in work life if you find something that makes you happy, you have found your way."
As a traditional Chef, David likes to produce a good punch of flavour on the plate, giving diners the impression they are eating with a Spanish family as seen in the décor of the Brisbane restaurant.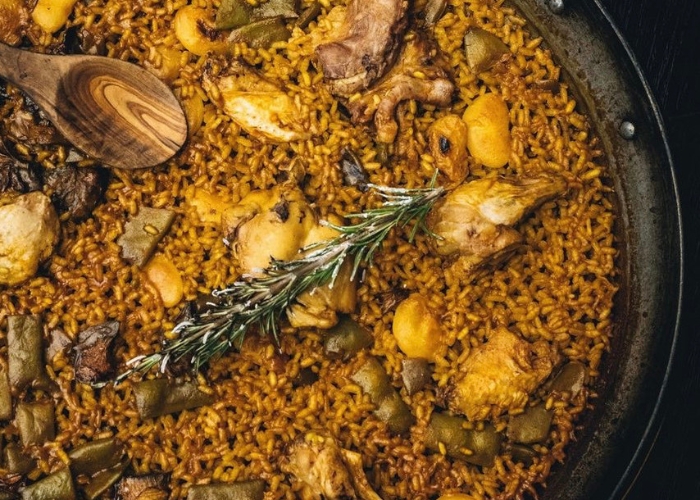 Owner Manuela Volpe has created a little gem with the idea of a cosy living room on the Andalusian coast, where customers are welcomed by Spanish traditional food with a contemporary twist.
"She keeps saying food is love made edible and this is what I love about the business," David says.
Sharing his recipe for
traditional paella Valencia
, David uses chicken and rabbit in this hearty family meal that will wow diners when it comes to the table in the pan, along with a bottle of Spanish red wine.
As for his favourite ingredient to cook with, it's not hard to guess – saffron, a little piece of Spanish gold in the kitchen!