Known for its crystal-clear azure waters, whiter than white beaches and resorts that make you sigh with wanderlust, The Maldives is a destination well known for its abundance of all things amazing.
From water bungalows over lagoons to swimming with wild dolphins, there is something for everyone at this group of islands in the Indian Ocean. You may not be able to travel there right now, but that doesn't mean you can't taste the cuisine on offer.
A well-kept secret of this bucket list location is the incredible Maldivian cuisine – thanks to waves of settlers who made the islands their home over thousands of years, the food is a fusion of flavours that will transport you to the sunny side of life with every bite.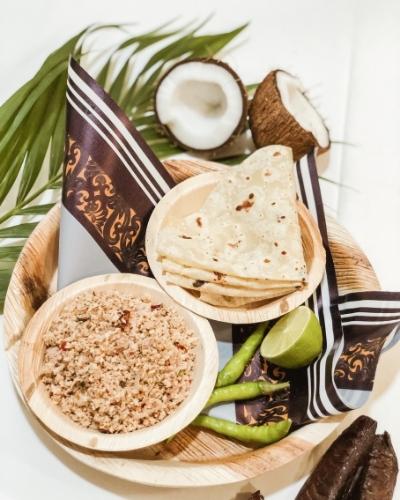 We have two recipes that are extremely easy to make and will give you a taste of paradise over the holiday season. Most dishes are accompanied by a cup of black tea – it is a Muslim nation so no alcohol is served – and
roshi Maldivian flatbread
, made with coconut to create a tasty, versatile and easy bread which goes with both savoury and sweet dishes.
Mas Riha
is a traditional tuna curry, bursting with flavour and spice – ideal to eat with roshi and a cup of tea to create an authentic experience. There is a hit of heat from habanero peppers, but you can adjust the amount to suit all palates.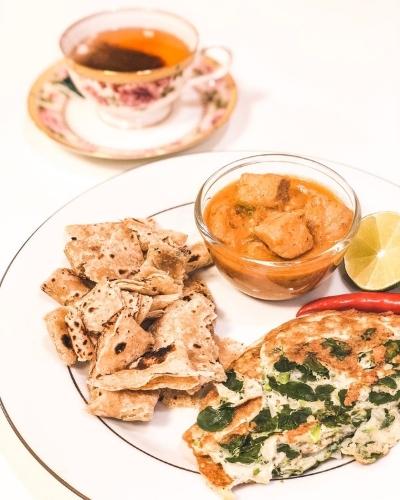 If tea is not your beverage of choice, you can pair these dishes with coconut water, pandan, watermelon or custard apple juice; while the alcoholics among us opt for a chilled glass of white wine.
When you are looking for the right word to describe your meal, it's 'meeru' – which means 'yummy' in Dhivehi, the national language of The Maldives.
If these dishes have piqued your interest, here are some snacks to look out for when you visit the islands yourself:
Kuhli Boakibaa
– smoked tuna fish cakes, with scraped coconut, onions and ground rice.
Gulha
– small bite-sized dumplings filled with tuna, onions, chilli and grated coconut.
Bis Keemiya
– kind of like a samosa or spring roll, filled with tuna, hard-boiled egg, sliced onions and sautéed, shredded cabbage.
Masroshi
– a twist on chapati flatbread, stuffed with smoked tuna and coconut.
For more information on The Maldives, click
here
.