Many of us enjoy the delicious Lebanese foods, from baba ghanoush to baklava, tender quail and kebabs, but how much do you know about Lebanon itself? In recognising Lebanon's Independence Day on the 22nd of November, we have accumulated a few of the quick facts to pique your interest and provide a little background to the foods we know and love.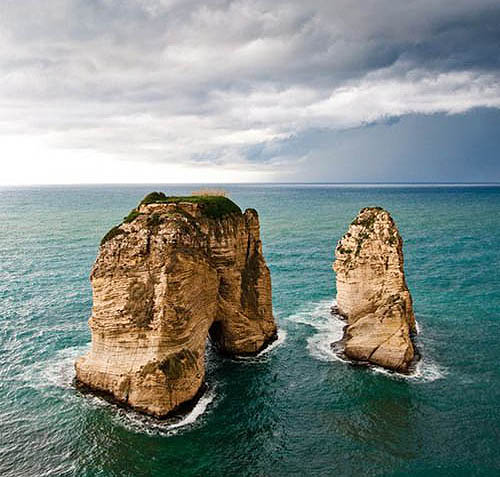 Pigeon Rocks in Beirut, Lebanon.
Lebanese Independence Day: This occurred on 22 November in 1943 when the French mandate over Lebanon ended after 23 years of colonial rule. This day is now a national holiday and celebrated every year. After gaining independence, Lebanon later became a member of the Arab League, a member of the United Nations and also formed an unwritten agreement between the two most prominent Christian and Muslim leaders, called the National Pact, to help in ruling the country.
Location: Lebanon is part of the Asian continent, bordered by Syria and Israel in the Middle East. It also boasts a beautiful coastline about 225 kilometres long beside the sparkling Mediterranean Sea.
Terrain and Climate: Everything from snow-capped mountains with ski resorts to balmy Mediterranean warmth and glittering seaside towns. Cedars are the national tree, featured on the centre of the flag and despite structural developments, large nature reserves of cedars still exist. Winters are short, cold and rainy, sometimes with snow in low lying places while summers are generally long with dry heat.
Religions and Languages: The most common religion is Muslim, followed by Christianity and the most common spoken languages include Lebanese Arabic, French and English.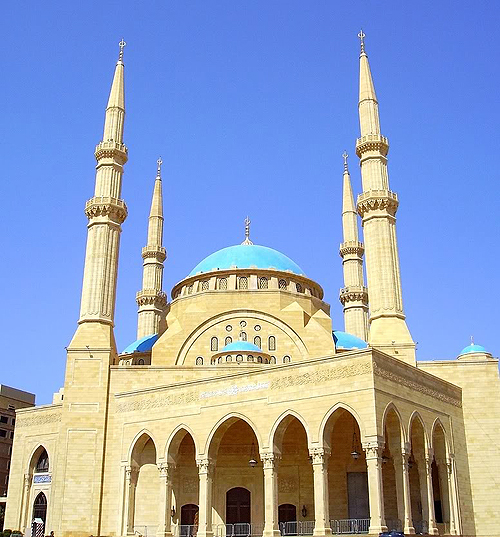 Mohammed Al-Amin Mosque, Beirut, Lebanon.
Attractions:
World heritage listed archaeological sites are a big drawcard for Lebanon. The history of the Roman Empire can be experienced wandering around the crumbling ruins of Roman columns. Lebanon also contains the site of one of the most important Roman temples ever built – the Temple of Jupiter.
Pigeon Rocks in Beirut includes an impressive collection of rock formations and natural arches along the coastline, making for postcard-worthy photos. These can be explored on foot and by small boats in summer months for a small fee.
Overlooking the bay of Jounieh, the statue Our Lady of Lebanon can be visited via gondola from the city and remains popular both with tourists and locals returning to pay their respects.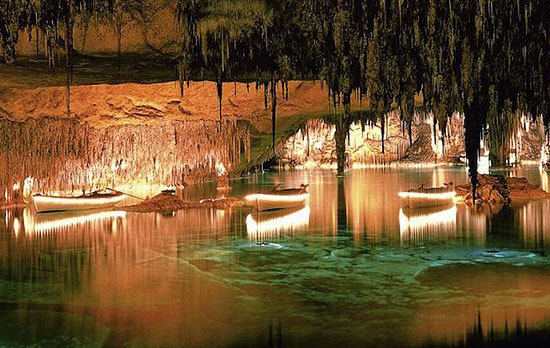 Jeita Grotto, Lebanon.
Jeita Grotto is made up of two interconnected limestone caves that span nearly 9 kilometres and are a mesmerising sight. The upper cave galleries are home to the world's largest known stalactite and contain a series of walkways for tourists. The lower cave can only be accessed by boast as it channels the underground river that provides fresh drinking water to more than one million Lebanese residents.
Mohammad Al-Amin Mosque or the Blue Mosque is located in Beirut and is a Sunni mosque constructed from a donation of late Prime Minister, Rafik Hariri. The blue dome is 48 metres high while the minarets reach 65 metres, making it a dominant feature of the Beirut City Centre skyline.
Warning:At the time this article was produced, Lebanon was considered a high risk factor for travellers. If you are considering visiting Lebanon, please first seek risk and safety advice. This can be found from a number of websites including smarttraveller.gov.au and your travel agent.
By Julie Johnson.