European cuisine has been refined and adjusted over centuries to become the quintessential yardstick of modern restaurants.
No one does it better than
Hunters Quarter
Chef Brian Duncan, who has worked around the globe including a stint at Michelin-starred The Dorchester in London.
Now in charge of the kitchen at this modern restaurant located at Pooles Rock Vineyard in Pokolbin, Brian says technique is what sets European cuisine apart from the rest of the world.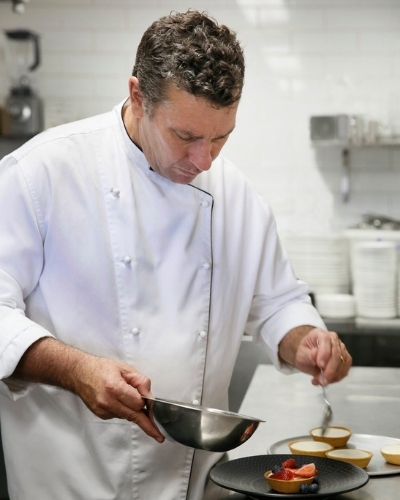 "It is so ingrained into people and culture," he tells AGFG. "Going out for dinner with the whole family at nine at night is the norm, as is an appreciation for it. It really is something I adore."
After a year like no other, Brian says everyone has had to learn to adapt at every stage, but the experience has left the restaurant and team stronger than they were coming into it.
"What I've learnt over the last 12 months is the loyalty of our diners. What could have been a terrible year for the Australian hospitality industry was turned around by the resilience of our diners and their commitment to keeping this industry thriving.
"The loyalty they have shown to our restaurant alone has been incredible."
Surrounded by beautiful vineyards, growing incredible wine, Hunters Quarter is an iconic dining destination in the Hunter Valley. Stunning views await on a private terrace among the vines, while indoors a sophisticated design with steeply sloping ceilings sets the tone for a memorable meal.
Brian says a large part of the experience is the food, but that is not the only drawcard.
"In truth, it's everything put together; great food, a fantastic outlook, a well thought out space and an incredible team."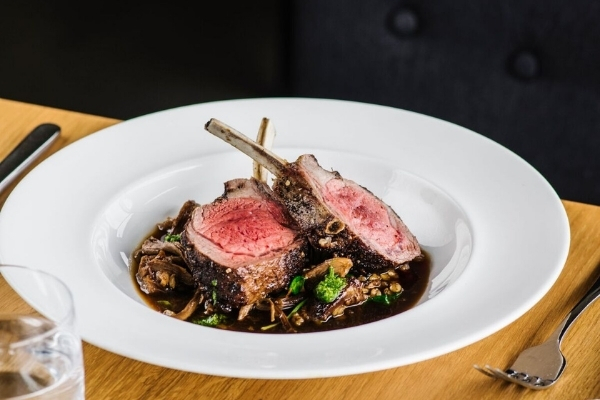 Perfectly pink racks of lamb, alongside slow-roasted lamb shoulder flaked into a smooth and tasty barley ragout and parsnip purée, make this dish ideal for a cold Winter's night, best enjoyed with a glass of red.
"Lamb and a rich, heavy Cabernet Sauvignon are a match made in heaven and from the Hunter Valley I can't think of many better than the Sweetwater Cabernet Sauvignon 2006; or Cockfighters Ghost 2014 Cabernet Sauvignon," Brian suggests.
In an ideal world, this Chef sees himself on the golf course in five years' time – however, we are sure he will scoring a hole in one in the restaurant world for many more courses to come.