By Leigh O'Connor.
Friends bring happiness into your life…best friends bring beer!
Wherever you are in the world, there's always somewhere to find a cold brewski - this Friday, August 6 is the ideal time to celebrate all things frothy with World Beer Day.
Originally started in Santa Cruz, California, World Beer Day was created to show appreciation for those involved with making craft beer and the art of brewing; it quickly gained international recognition and is now celebrated in 50 countries.
One of the most popular beverages in the world, 'beer' is actually a Slavic word meaning 'to drink' and initially referred to any kind of drink.
Did you know the strongest beer in the world comes from Scottish brewery Brewmeister? Called Snake Venom, it has a whopping alcohol strength of 67.5%, along with a sweet, nutty aroma, fruity flavour and fiery, intense finish.
Here are three of our favourite spots to stay brewtiful and eternally hoptimistic this Friday:
Venture beyond the faded yellow brick façade of
Bodriggy Brewing Co
on Johnston Street in Abbotsford to find a rustic brewpub, brewery, bottle shop and upstairs cocktail lounge. Once an auto LPG conversion garage, Bodriggy's rocks a vibe of exposed brick, brew tanks, greenery and polished concrete floors downstairs, where chilling out with an icy Pale Ale in hand is the name of the game.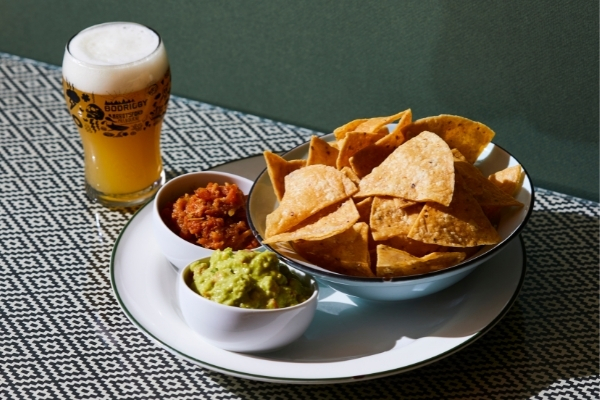 Latin American fare and craft beer are on the menu at Bodriggy Brewing Co.
Pair a glass of limited series Mochamuck chocolate and coffee stout with a bite from the fresh and zingy Latin American menu this Friday, perhaps chowing down on smoked swordfish tacos, crispy fried pickled jalapeno and crunchy coleslaw. Can't decide which beer to try? Grab a paddle of core beers like Speccy Juice Session IPA, Staunch New World Pilsener and Utopia Pale Ale.
Nestled on the Bay,
Braeside Brewing Co
on Governor Road in Mordialloc brings craft beer and stone-fired pizza to Melbourne's south-east. Drop by this independent brewery and eatery on Friday to celebrate World Beer Day with an icy glass of Bayside IPA, in a relaxed and comfortable family-friendly atmosphere.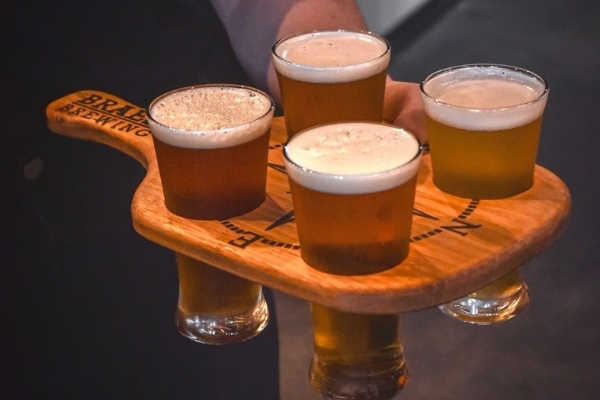 Grab a paddle at Braeside Brewing Co to enjoy with a stone-fired pizza.
Snack on loaded waffle fries with cheese, bacon and ranch dressing while sipping a Lead Head Lager; while those with larger appetites enjoy Guv's chicken parma, chips and salad, or the Braeside Special pizza, with tomato, fior di latte, leg ham, salami, capsicum, mushrooms, red onion and garlic. Don't forget to grab a mixed beer case to take home for the weekend.
Inspired by a mythical mixture of science and magic – much like making beer –
Alchemy Brewing Co
on Lygon Street delivers great brews and fine fare to Brunswick East. Step into a light, bright interior where a mix of white subway tiles, glass window street frontage and a wall of potted greenery make for the ideal vibe to enjoy an American Ale, brewed onsite.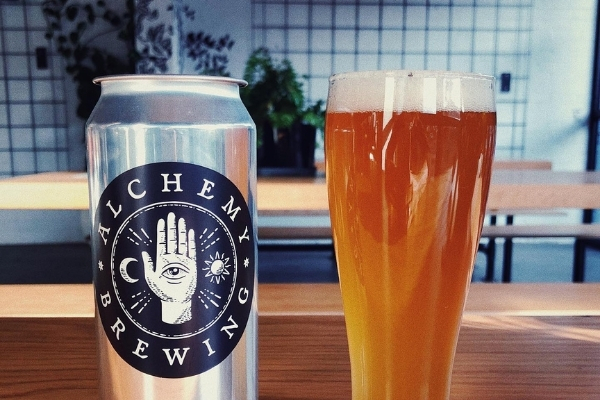 Say cheers to World Beer Day at Alchemy Brewing Co.
There are 16 beers on tap to choose from as you say cheers to World Beer Day, alongside a selection of wine and snack choices like brown ale-battered onion rings with smoky BBQ sauce; or finger-lickin' good caramelised chilli glazed chicken wings. Wagyu hanger steak, smoked eggplant and lentil salad and salsa verde entices the inner carnivore, washed down with a Nitro Oatmeal Stout.
Remember…beauty is in the eye of the beer holder! For more places to sip an ale on Friday, click
here
.