"Heirloom recipes tell a story about family through food – the sort of food that, ironically, doesn't come out of a cookbook." – Emiko Davies.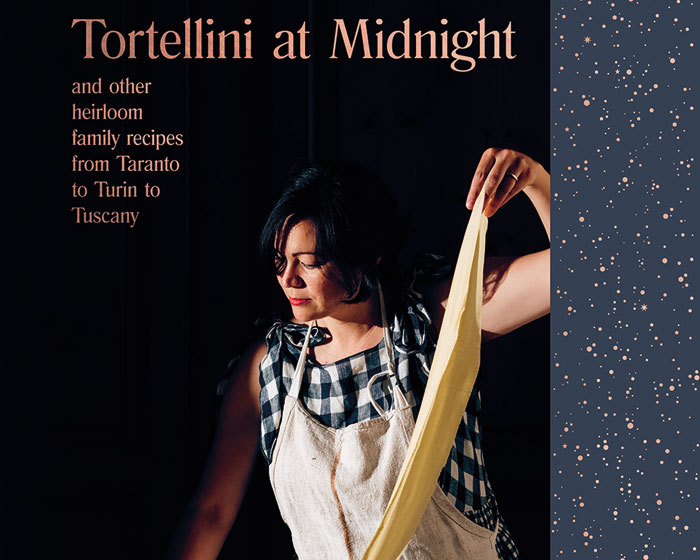 Sometime in the 1950s, Emiko Davies' grandfather-in-law began an unusual tradition of ringing in the New Year with a plate of tortellini al sugo. He served it with a glass of sweet sparkling wine and a round of Tombola – it sparked a trend and up until the 1970s you could find tortellini at midnight on New Year's Eve in the bars around the Tuscan town of Fucecchio.
In her new book Tortellini at Midnight Emiko shares this story and others along with favourite recipes from her Italian family, tracing back generations of memories that span the length of the country from Taranto to Turin and Tuscany.
Emiko fell in love with Florence in her early 20s, when she was studying art restoration there and learning Italian along the way. It is also where she met her husband Marco, a sommelier who shares her life long passion for cooking and travelling.
The couple now lives in Florence with their two daughters, where Emiko continues to develop recipes and write about food and travel. This is her third cookbook after Florentine and Acquacotta, which was short-listed for the Fortnum & Mason Award for best cookery book.
"Reviving the recipes of past generations is good for the soul, but it's also simply good: it reflects a time before processed food – even before refrigeration – when food was always fresh and nothing went to waste," Emiko says.
"It's a way of cooking and eating that relies on the seasons and what is available, and in the spirit of cucina povera, makes the most of relatively little. It means cooking and eating together around the table and taking the time to be with the family."
Her latest book is rich with nostalgia, comforting food, beautiful photography and step by step instructions on how to make pasta at home – bringing a taste of Italy to households around the globe.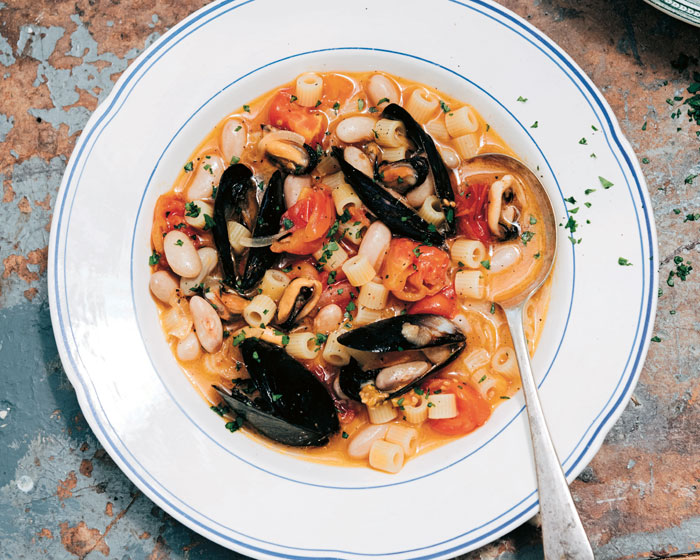 Ideal for Autumn months when the air is cooler and the leaves are changing colour, Emiko's rustic recipe for Ditalini pasta with mussels and beans is a delicious, hearty and satisfying combination. It originally hails from the port city of Taranto, where plump mussels and earthy legumes floating in a flavourful, fragrant broth can be found in most of the city's typical trattoria.
The broth makes this dish something halfway between a pasta and a soup and it is always served with a spoon. Instead of borlotti beans, it can also be made with cannellini or even potatoes.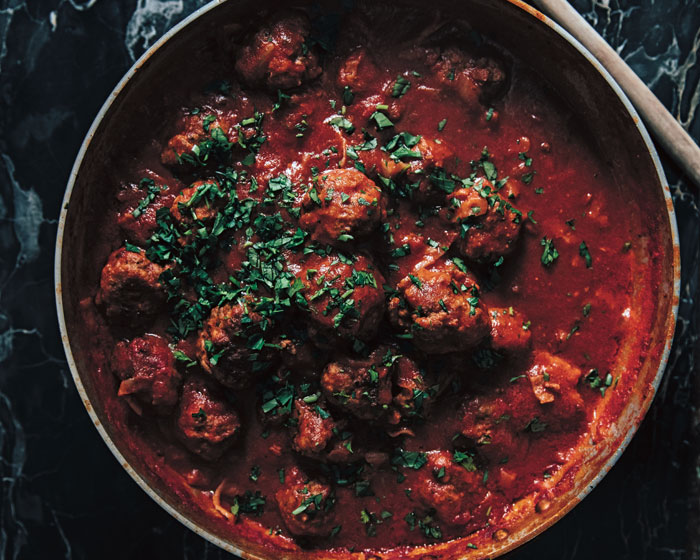 Nonna Anna's meatballs is a recipe that has been recounted to Emiko by her mother-in-law Angela, with a few slight adjustments - the main break with tradition is the addition of breadcrumbs.
"I ate these very similar polpette in a lovely little restaurant called Macchiaviva in Grottaglie and I couldn't help but compare them to Angela's version," she says.
"They were served in a tall, terracotta pot and were so tender they seemed to melt in the mouth. I asked what the secret was and the Chef assured me it was the addition of breadcrumbs to the mixture.
"The best part of this recipe is perhaps the sauce, richly flavoured with pancetta and the polpette themselves, which is used to dress the pasta to be eaten as the first course. The rest of the meatballs are served as the main dish, along with roasted potatoes and a crisp salad. It is, like so many dishes in Pugliese tradition, a perfect two-course meal."
In 1981, Angela started to collect recipes she wanted to try in a large hardcover agenda, they are scattered randomly, scrawled on the days of the week where you would normally record birthdays, appointments and reminders.
"It's rather impractical because you have to flick through 365 days to find the scribbled recipe you're looking for, but she has been using it diligently for nearly forty years," Emiko explains.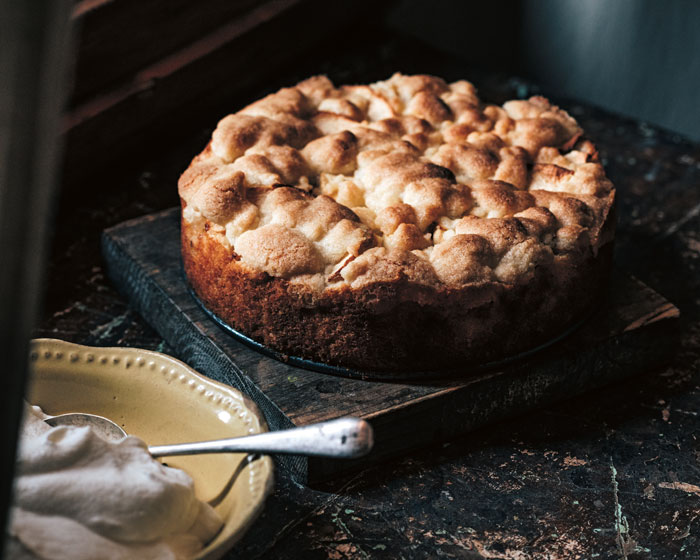 Torta di Mele di Angela - Angela's apple cake is the first recipe she wrote down and although she doesn't remember anymore where it came from, it was one she made often when Emiko's husband, Marco, was a child.
"I love it because it is quite different from the usual Tuscan apple cake, which is a simple cake topped with a single layer of sliced apples. I suspect this version is not even Tuscan at all, as it requires a good amount of butter.
"It's absolutely delicious just out of the oven, still warm and I would say always does better with a bit of warming up even the next day or so."
While Emiko and Marco's families couldn't be more different – she grew up in a multiracial family with a Japanese mother and Australian father and he in a small town in Tuscany – they both shared a love of home cooking and that is what shines through in this collection of recipes.
Almost everyone in Italy has memories of being with a grandmother in the kitchen and Tortellini at Midnight is sure to bring back thoughts of good times and family meals for all who read it.