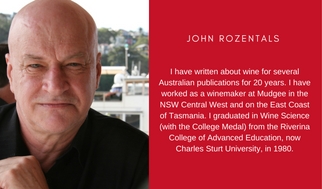 Introducing our new, go-to wine reviewer, John Rozentals. John replaces David Ellis, who has retired after 30 years of writing for vintnews.com. John's column will bring you two wine reviews and a wine of the week, weekly, more information on John can be found over at his website here.
Jorg Gartelmann is a naturally curious fellow, something that, together with low yields in some years from his own Hunter Valley vineyard, has led him to look further afield to augment his grape supply.
Initially it was to relatively nearby NSW regions such as Orange, Mudgee and Rylestone, but a couple of years ago the search was widened further.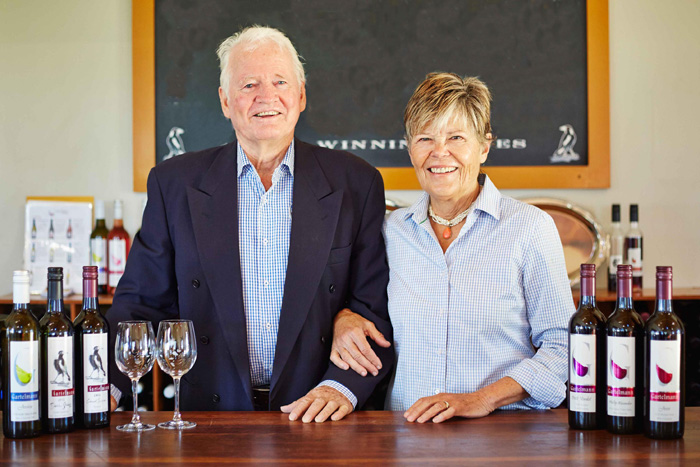 Jorg and Jan Gartelmann … sourcing fruit from a range of areas.
"The 2014 vintage began with promise, with some excellent fruit harvested, but the very low yields inspired us to look at various options for blending," said Jorg.
"We sourced a number of small parcels of fruit from outside of the region and experimented with various blends. A South Australian Clare Valley component complemented our Hunter Valley fruit beautifully, adding swaths of complexity and further depth of flavour to the Pokolbin material."
And so it was that Jorg's and his wife Jan's flagship red, the Gartelmann Diedrich Shiraz, named in honour of his grandfather, which has been traditionally made from old-vine shiraz from the Hunter Valley, for the 2014 vintage includes 44 per cent Clare Valley shiraz.
As Jorg points out, while he is constantly aiming to create single vineyard wines he certainly isn't the first to blend South Australian fruit into Hunter Valley wines. It's something that was even done by the late, great, truly iconic Maurice O'Shea.
Jorg's other latest-release red, the Gartelmann 2013 Jonathan Cabernet Sauvignon, is very much a single-vineyard wine — made from grapes grown on a particular high-elevation block in the south-eastern reaches of the Mudgee sub-region of Rylestone.
The fruit was harvested in May at an elevation of 630 metres — much later and higher any Hunter Valley grapes — after a normal growing season and a relatively dry lead-up to vintage.
With the wine being named after Jorg's grandson, there is a span of five generations in the naming of the latest two Gartelmann reds.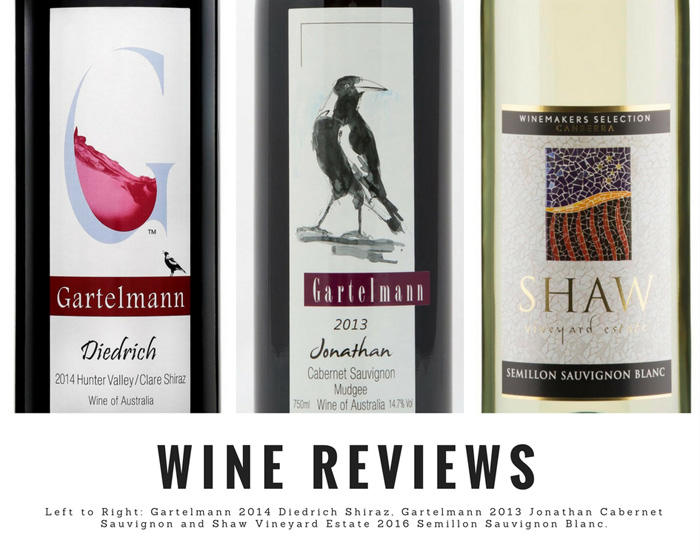 WINE REVIEWS:
Gartelmann 2014 Diedrich Shiraz: The inclusion of Clare Valley material hasn't detracted one jot from my love for this traditionally rich, opulent red that rightly sits at the top of the Gartelmann tree.
Gartelmann 2013 Jonathan Cabernet Sauvignon: For me, a Gartelmann newcomer that has immediately impressed with its lean, but fully ripe, high-altitude flavours.
WINE OF THE WEEK:
Shaw Vineyard Estate 2016 Semillon Sauvignon Blanc: Ripe semillon provides full palate flavours, while sauvignon blanc adds aromatic punch to this Canberra-district white.