By Sean Melrose.
Calendar Date: March 19.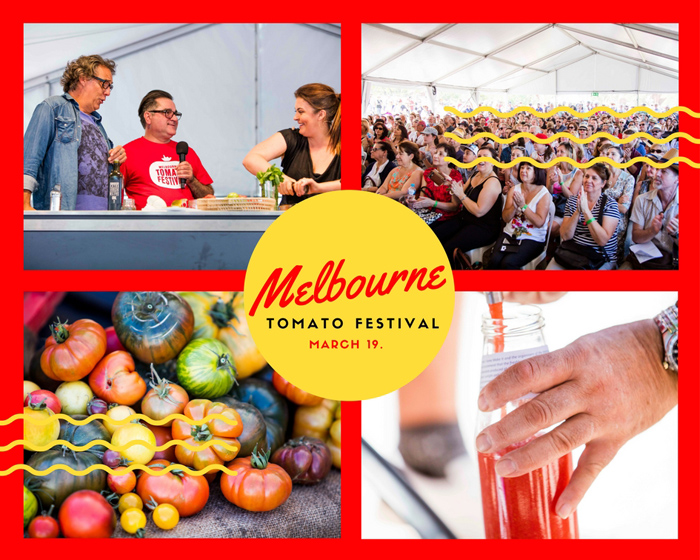 On the 19th of March, Northcote All Nations Park will welcome cultural event The Melbourne Tomato Festival, now into the 3rd year of its existence. Based on the Melbourne Italian tradition of the backyard tomato harvest and suburban garage sauce making, the festival is the product of The Grossi Family and will feature a live cooking demonstration by Guy Grossi.
The day's main event is a mass crushing and bottling of passata (tomato puree) by passata equipment specialist Home Make It, using tomatoes grown by producer Perfection. Award-winning Australian mineral water company Capi will also be in attendance, along with their tomato and basil gin and tonic, as will the Napoleone family's Punt Road wines.
The event will aim to continue to support local producers, community and everything Italian with the gathering of farmers selling produce, special guest talks, demonstrations and activities. Some of the other highlights include an opening ceremony by Wurundjeri Elder Ian Hunter, a host of different street food including Gelato Tino and That's Amore, The Scrims folk band and demonstrations by Colin Fassnidge and Karen Martini.
For more information, see www.melbournetomatofestival.com.