By Leigh O'Connor.
"Let me tell you the story of where this love letter begins. But before I start, I think there's something on which we can all agree. Hot chicken ain't nothing but the truth." – Aaron Turner.
For acclaimed Australian Chef Aaron Turner, hot chicken ain't just food – it's salvation in crispy, fried and devilishly spicy form.
Chef and co-owner of wood-fired Geelong restaurant
Igni
, Aaron rose to prominence with his first restaurant Loam in regional Victoria, before a personal crisis led him to spend a couple of years in Nashville.
This is where he discovered hot chicken…on his return to Australia, Aaron opened Igni as well as
The Hot Chicken Project
in Geelong, introducing Victorians to the not to be underestimated charms of real-deal Nashville-style hot chicken.
In his latest cookbook named for the restaurant, Aaron travels back to Nashville – the birthplace of fried chicken – to pay his respects to the cooks, chart the love and obsession with fried food and make sure what he serves back home does it all justice.
Part cookbook, part pilgrimage, The Hot Chicken Project is both an epic love letter to the fiery bird and a celebration of a way of life that is in danger of vanishing forever. With more than 40 recipes covering the best mains, sandwiches, sides, salads and sauces, this book is part narrative and part a pictorial celebration of the history and power hot chicken holds over the city of Nashville and beyond.
"I have a confession to make, so perhaps I should start with that – let you all know the truth," Aaron says. "You see, I have this love of fried chicken that borders on obsession. That moment when a perfectly fried joint of bird has that crunch and is seasoned just right, the herbs and spices so perfectly balanced.
"It leaves me spellbound. It transports me – a moment of happiness in an otherwise maddening pursuit of perfecting my craft."
Then there's the sound when you drop a piece of chicken into a bubbling and sizzling skillet…that moment of joy when it is perfectly cooked, crispy and delicious.
This book frames stories of people, families and communities who have cooked and eaten fried chicken in Nashville over several generations. It offers a loud, opinionated take-no-prisoners perspective on American food culture today, as well as a how-to manual for the best fried chicken you will ever taste.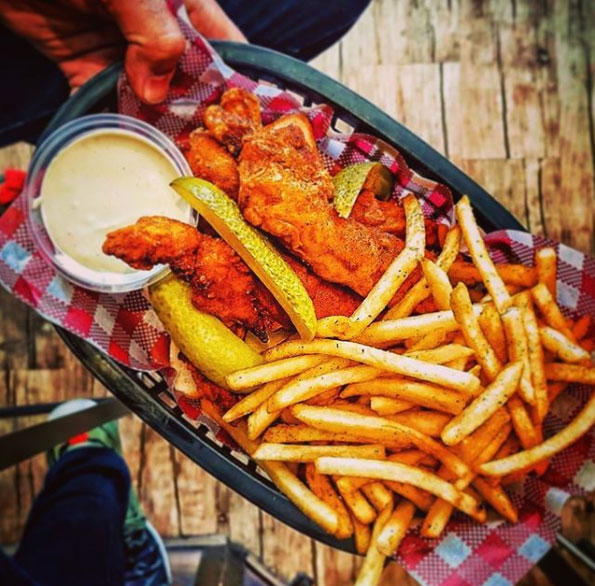 Aaron's recipe for skillet-fried chicken will have you licking your fingers in anticipation, just don't skimp on the lard and invest in a good quality skillet.
"When breaking down the chicken, be sure the bones are left in and the skin is left on. There is no place in this world for skin-less, boneless skillet-fried chicken," he says.
Ideal accompaniments are hot mushrooms, dipped in buttermilk and polenta, which seals and traps the heat to steam the mushrooms and create a firm tofu-like texture. Add a bowl of mac 'n' cheese, seasoned with smoked paprika and nutmeg, for the ultimate American diner meal.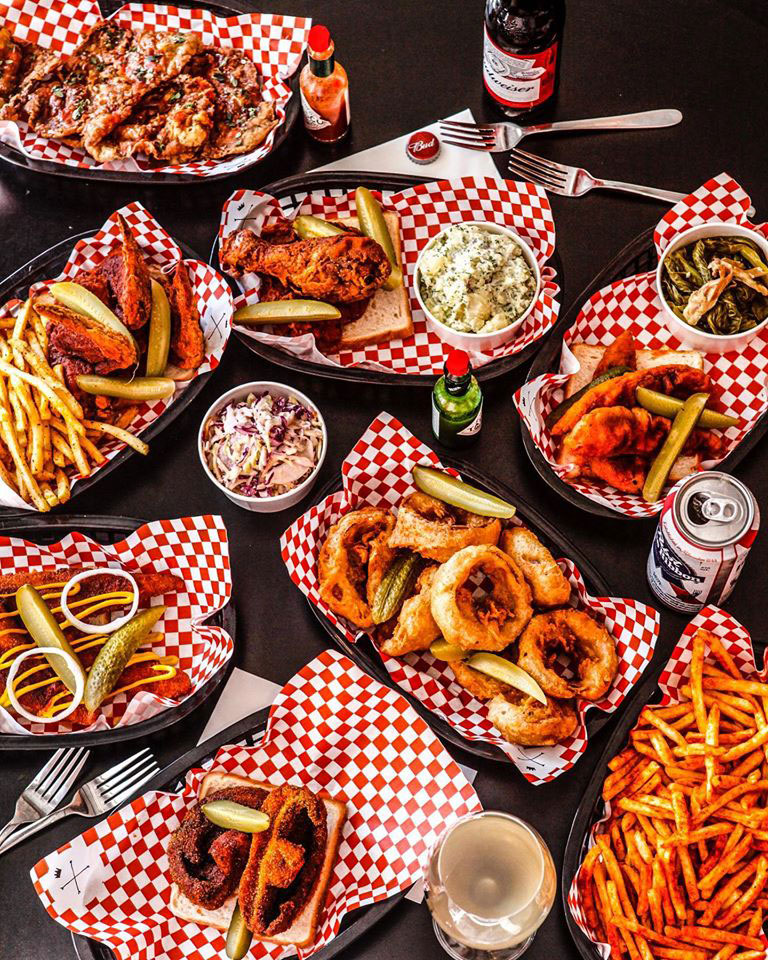 "I knew as soon as I took that first bite of Nashville hot bird – I was a goner. I was reborn. A fried chicken revival. And it was love – true love. The obsessive kind. I had to know how it was done, what made it so goddamn delicious," Aaron recalls.
If you want to cook perfect fried chicken at home, then this book will remain open on the kitchen bench day in and out - be prepared to become addicted!
This is an edited extract from

The Hot Chicken Project by Aaron Turner

, published by Hardie Grant Books, available April 1, 2020 - RRP $48.