By Leigh O'Connor.
Nicola Romano has always been a rule-breaker and has never liked to put a label on his style.
Cooking has no boundaries for the
Oster
mastermind, who works his magic in the kitchen at this Richmond restaurant, where casual, regional osteria-style dining is on the menu; in a warm, neighbourhood vibe of rustic surrounds, a marble bar and exposed brick walls.
Inspired by Northern Italian roots, the menu at this Chef-hatted Melbourne venue delivers traditional concepts steeped in slightly radical ideologies, to take diners out of their comfort zone.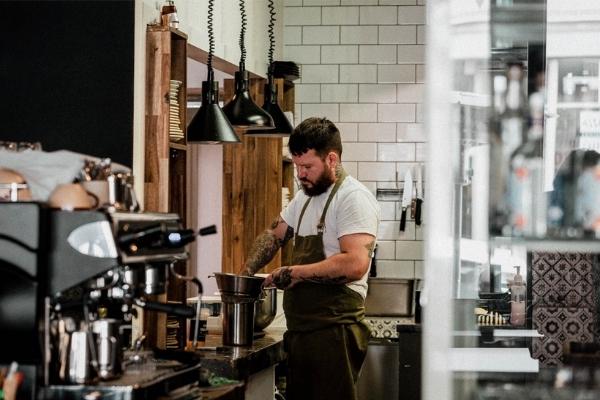 "When I was 13, I was asked what I wanted to become when I was older," Nicola says. "I didn't have any idea about it and ended up choosing culinary school, as I had heard Chefs were able to work in exotic places and earn a lot of money.
"It didn't start in the kitchen cooking with Nonna at age 6 like most other Chefs, but I can tell you my family are all amazing cooks."
Oster is a place where guests are hosted with warmth and familiarity, you could find Nicola collecting your empty plates (his favourite thing to do) – or even washing them in the kitchen.
Hailing from Brescia in Italy, Nicola has worked in kitchens all around Europe from Ireland to Greece, Dubai, Spain and England.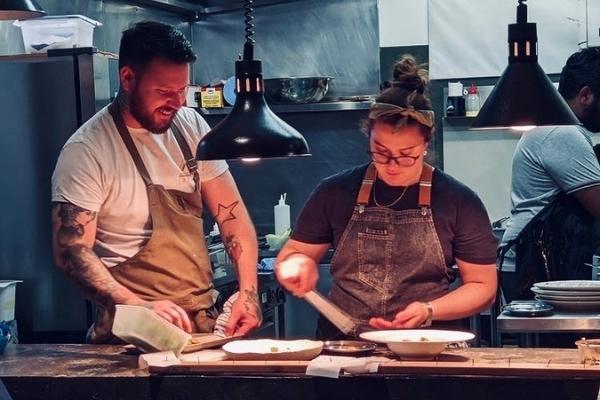 "I worked my way up from trattorias to Michelin-starred restaurants. It took many sacrifices and time to get where I am today, I was lucky enough to be surrounded by a supportive family and friends. I wouldn't have made it without them."
His style doesn't have rules or boundaries and as a young Chef, the philosophy was 'Cook free, or Die' – although he does go by the ethos that chicken on a pizza, or pasta is a big NO, NO, NO.
The restaurant's signature pasta dish of
Casoncelli alla Bresciana
- stuffed pasta with Grana Padano and sage oil - is an historic recipe which Nicola has reinvented and a crowd favourite, typical in the culinary tradition of Lombardy in the Central-northern part of Italy.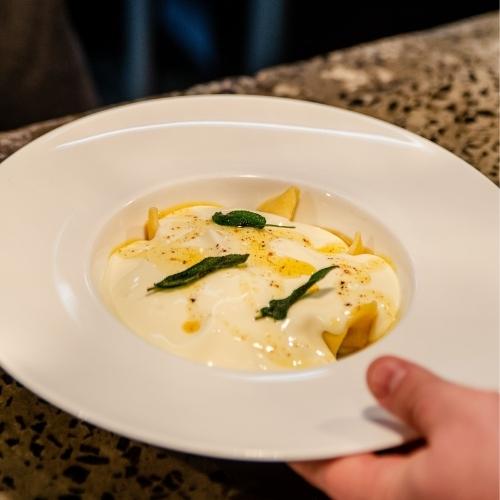 Oster also bakes its own sourdough to accompany housemade and local salumi and pickled vegetables, as a delicious start to a memorable meal; before tempting mains like risotto, with crab, scallops, wakame and tomatoes.
Whatever you fancy, put yourself in Oster's hands…after all they are the hosts and they won't disappoint!