Australians love coffee and dessert, what better way to enjoy both than combining them for an ultimate sweet experience with a French twist?
Show off your barista skills with a choice of three easy to make recipes for cocktails and dessert, ideal for those seeking a shot or double shot of coffee pleasure.
To help inspire your next coffee-based creation, My Kitchen Rules' Manu Feildel – Australia's well-loved French Chef – has teamed up with L'OR Espresso to create two delectable cocktails and a dessert that are sure to tickle the tastebuds of guests at your next dinner party.
Every cup of L'OR coffee provides aromatic drinking whether using capsules for your machine or beans, choosing from flavours from Colombia, India and Papua New Guinea.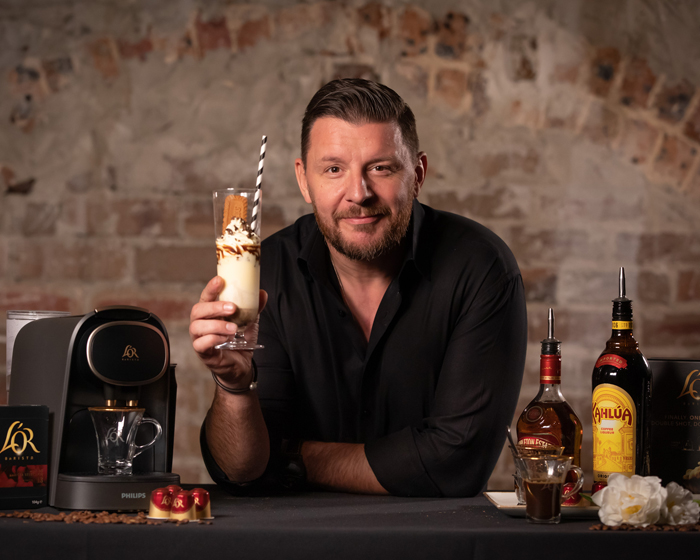 Manu calls his Café Liegeois au Kahlua creation the greatest dessert you will ever sip on and says it is French for delicious. Using freshly brewed L'OR Barista Selection intensity 13 espresso, combined with dark rum to make a coffee granita, this dessert is based around vanilla bean ice cream and mascarpone crème.
Fill your glass with the ice cream, top with mascarpone, a spoonful of granita and a sprinkle of Speculaas biscuits, then drizzle over a chilled double shot of coffee and a shot of Kahlua. Finish with whipped cream, crushed coffee beans and a whole Speculaas biscuit on the side – simply magnifique.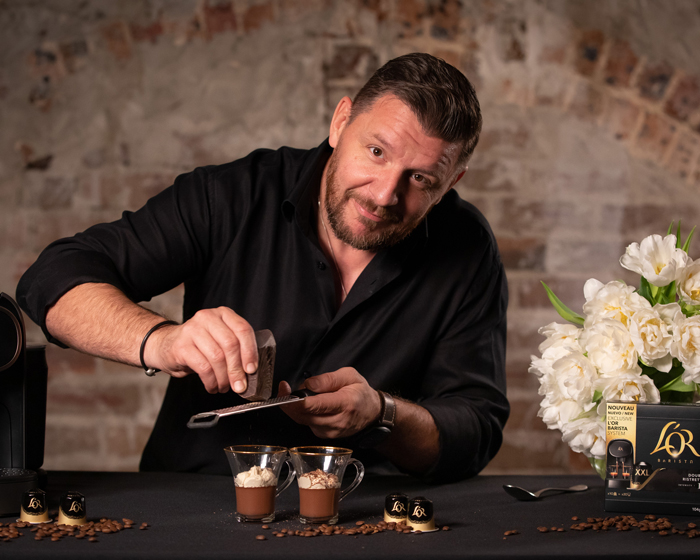 Manu's favourite crowd-pleasing dessert is the perfect blend of coffee and chocolate and will have guests asking for more s'il vous plait. These chocolate and coffee mousse pots are topped with coffee cream, made from a double shot of L'OR Barista Ristretto intensity 11, freshly brewed then chilled.
The smooth mousse is created from dark chocolate, cream, egg yolks, milk and caster sugar and needs to be refrigerated for 2-3 hours, before the coffee cream is piped on top and finished with grated chocolate.
For a cocktail to keep you warm on a chilly Winter's night, Manu's Espresso Martini spiced buttered rum coffee will hit the spot. The butter sauce is concocted from golden syrup, caster sugar, cream, salted butter and spices, while the alcohol comes from Appleton Estate signature blend Jamaican Rum and Licor 43.
A single shot of freshly brewed L'OR Espresso Papua intensity 7 provides the caffeine and the indulgent cocktail is finished with a spoonful of thick cream and a dusting of ground cinnamon. Ooh la la!
Enjoy!