Technically, it's not drinking alone if the bartender is there!
You know the drill…it's Friday afternoon and time to relax after a long and stressful work week.
What better way to chill out than with a cocktail at your favourite bar or restaurant. Alternatively, you could take the party home and concoct the perfect drink to usher in the weekend.
Welcome to our Cocktail of the Week series, where each Friday we will highlight a cheeky creation to tantalise tastebuds and set the tone for good times.
Inspired by the Rocky Mountains and made for the great outdoors, iconic American
Tincup Mountain Whiskey
is hitting the shelves in Australia.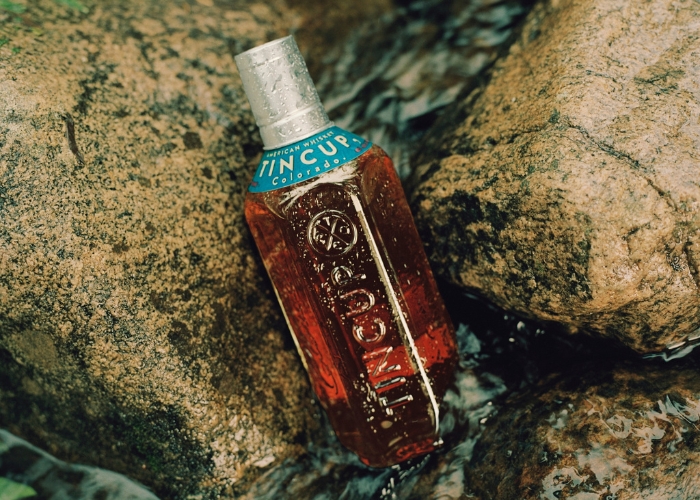 Aptly named to honour the Colorado mining pioneers and the tin cups from which they drank their whiskey, Tincup is a blend of two American whiskeys; high rye bourbon, distilled and aged in Indiana, and Colorado single malt whiskey.
Once blended, the whiskey is cut with Rocky Mountain water and aged for a minimum of four years in American white oak barrels, with number three charred oak barrels to create smooth and bold flavours of rye spice, cinnamon and caramel and aroma notes of citrus, pepper and ginger.
Tincup founder, Jesse Graber says: "I've been distilling since 1972 and made Tincup as a nod to Colorado's first whiskey drinkers and the tin cups they drank from. We know Australia is full of adventure and outdoor lovers who not only love whiskey but will love the tin cup lid design that makes this whiskey a fan favourite across America.
"I wanted to create an authentic American whiskey that combines the best Midwestern grains with Colorado's incomparable pure water. Given its high rye content, Tincup appeals to whiskey drinkers who want a bolder, spicier taste."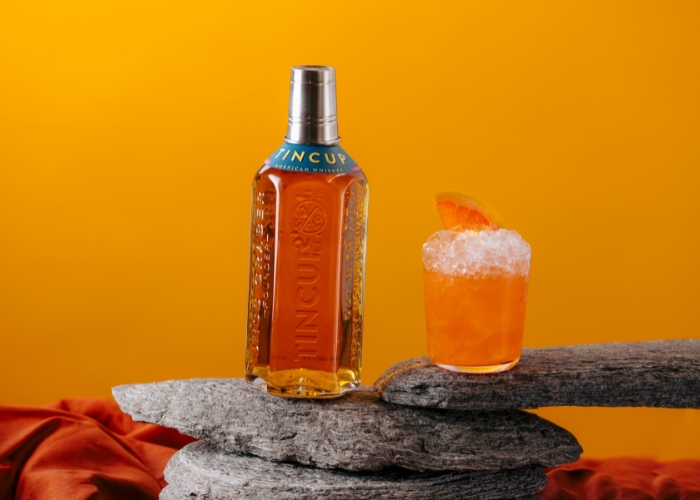 This cocktail is a twist on Joe Jones' drink the 'Summertime Sadness'. It is generally made using a Blanco tequila, but that spirit has been swapped out for a bourbon twist.
Ginger cordial is best made fresh by juicing ginger and then just adding caster sugar to the liquid. The ginger naturally dissolves it; or buy your favourite from the supermarket.
Tincup Whiskey is available in Full Strength Bottle Spirit (FSBS) 700mL for $65 from
Dan Murphy's
stores and online nationwide.