Technically, it's not drinking alone if the bartender is there!
You know the drill…it's Friday afternoon and time to relax after a long and stressful work week.
What better way to chill out than with a cocktail at your favourite bar or restaurant? Alternatively, you could take the party home and concoct the perfect drink to usher in the weekend.
Welcome to our Cocktail of the Week series, where each Friday we will highlight a cheeky creation to tantalise tastebuds and set the tone for good times.
Located in the heart of Mildura's dining strip,
Thai-Riffic
on Langtree Avenue delivers modern Thai fusion cuisine for all tastes. Expect an authentic dining experience amid Thai accents, statues and potted greenery, alongside fresh and delicious creations that are also incredibly good for you; with an ancient blend of fresh and dried herbs and spices, Thai fare is full of nutrients and anti-oxidants to promote lifelong health and fitness.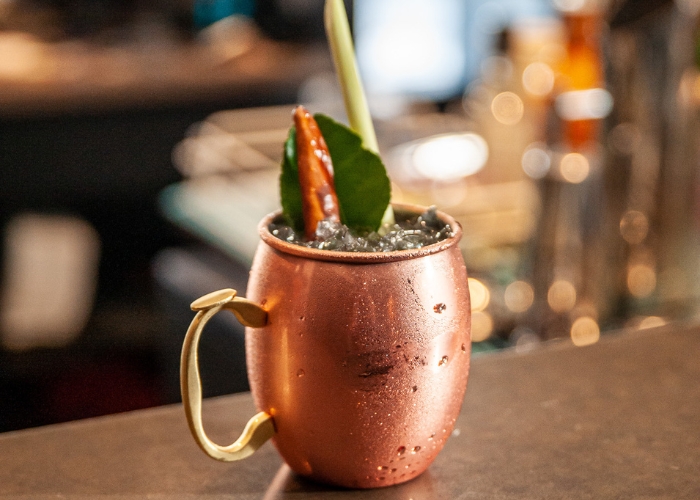 Tom Yum soup is one of the most popular starters on any Thai menu…what if you turned this dish into a cocktail?
That's what the mixologists at Thai-Riffic have done – say cheers to the
Tom Yum cocktail
!
Reminiscent of the hot and sour soup of the same name, think Maekhong (Thai whiskey) mixed with fresh kaffir lime leaves, lemongrass, lime juice, syrup and topped with ginger beer, this is one cocktail you need to try.
Take your senses and taste buds back to Thailand every time you sip one!