A hamburger is a universal food that brings people together and is loved by everyone. No matter what's between your buns on Sunday, May 28 – we'll all be celebrating International Hamburger Day with our favourite!
Did you know during World War I, the US Government tried to rename hamburgers as 'liberty sandwiches'?
Here are four more fun facts about burgers and five joints to indulge your cravings on Friday:
•The largest hamburger in the world weighed 1164.2 kg and was made by six Germans in Pilsting on July 9, 2017. It had three meat patties, tomatoes, lettuce, cucumbers, onions, hamburger sauce and a gi-normous bun.
•Americans consume around 13 billion hamburgers a year, enough to circle the Earth 32 times.
•The Big Mac was first introduced in 1968 and sold for 49 cents American.
•PETA (People for the Ethical Treatment of Animals) once offered the town of Hamburg in New York, $US15,000 to change its name to Veggieburg.
It's burger o'clock somewhere in the world…here are five joints to get your fix:
Find the best sandwiches and burgers in Melbourne made the way you like at
Reynolds St Sandwich Bar
. Located on Reynolds Street in North Melbourne, this sandwich joint has been offering locals and visitors fresh and delicious fare for more than 25 years, from a variety of home-cooked meals to freshly made sandwiches, classic desserts and sweet treats.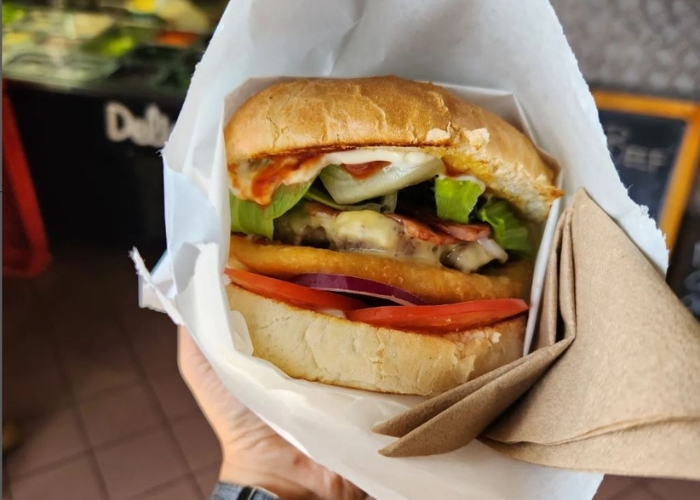 Customise your burger by adding a potato cake for the ultimate fast food sensation any day of the week, or devour a bacon and cheese steak sandwich with lettuce, onion and tomato.
Mount Waverley foodies seeking a burger fix head to happening restaurant
Black Label Grill
on Centreway to dine, drink and socialise. Invite bold and inspiring flavours into your life in surrounds of neon signage, vibrant wall murals and potted greenery as you peruse a menu bringing all things burger to the plate.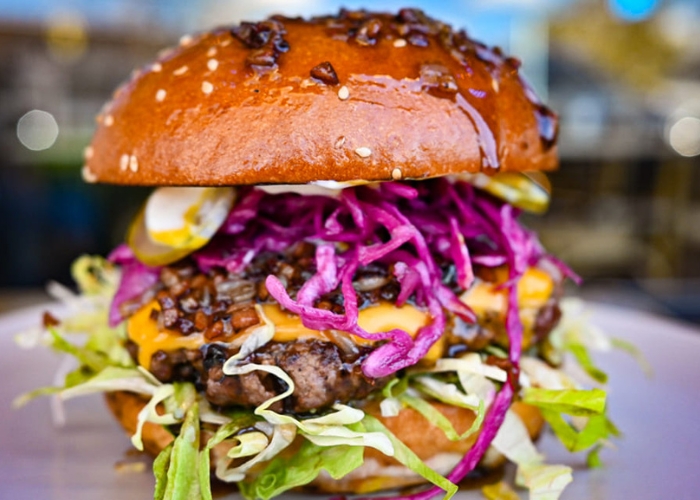 Wrap your mouth around a Messy Joe – beef patty, cheese, 'sloppy Joe', mayo, mustard, onion, shredded lettuce and special burger sauce – with a side of loaded waffle fries, ranch dressing, jalapeños and spring onion.
Premium authentic American burgers, crunchy fries and real shakes have Brisbane foodies returning time and again to
On It Burgers
on Wongabel Street in Kenmore. Chill out under a red market umbrella alfresco on warm days with a schooner of icy beer, or head indoors where polished concrete, recycled timber and mismatched chairs set the scene for chowing down on juicy burgers, cocktails and share plates.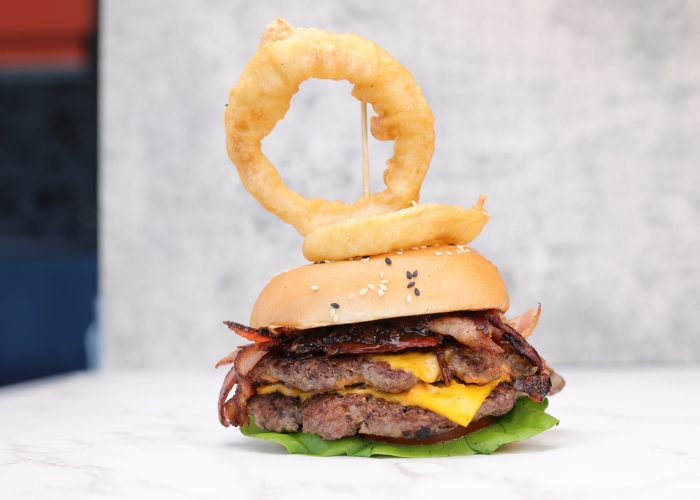 Those who like some heat opt for the red hot chilli burger – claiming to be the spiciest burger you have ever tasted - with double juicy prime beef, American cheese, bacon, lettuce, tomato, crunchy onion rings and XXX spicy special sauce.
Good food is made greater when shared with your gang, just ask the crew at
99 Gang Social
on Hindley Street in the heart of Adelaide's CBD. A fun and funky vibe of red and white checked floor tiles, whitewashed brick, a disco ball and poster artwork sets the scene for late-night burgers and beers to remember.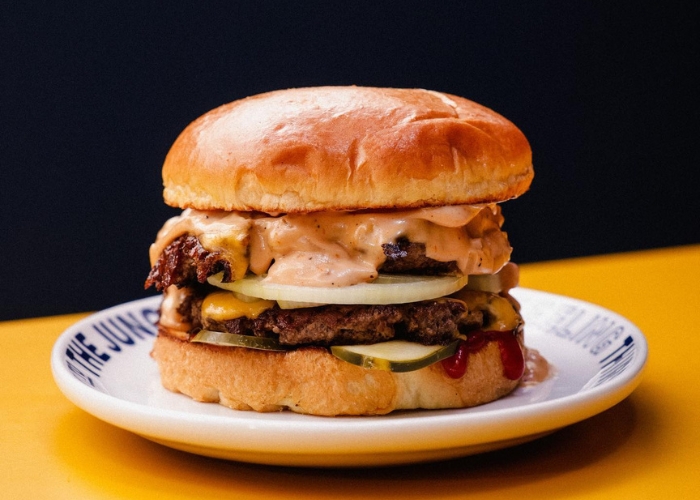 Be teleported to a Havana tropical diner and chow down on a Sundown hot bun – beef patty, American cheese, chilli bacon jam and shaved onion – with a side of loaded fries.
Head to the Gold Coast's only surf-themed bar and restaurant,
Longboards Laidback Eatery & Bar
on Hamilton Avenue in Surfers Paradise for some of Australia's best burgers and craft beer. Positioned under the iconic Q1 just a stone's throw from the sands of one of the country's most iconic beaches, this diner showcases the world's top surfers with signed boards and surfing photos.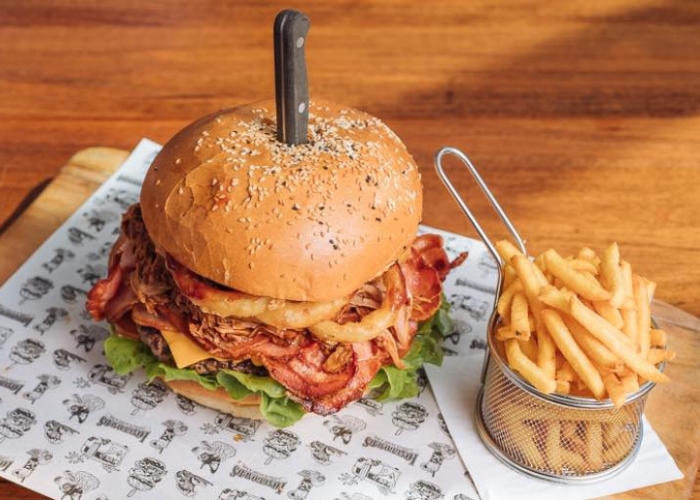 Say aloha to the Big Kahuna burger – Wagyu patty, lettuce, tomato, beetroot, onion, pineapple, bacon, mustard pickle and BBQ sauce – or the New Yorker with crispy fried onion strings, Colby Jack cheese, pickles, American mustard and sweet BBQ sauce.
Still looking for a burger fix near you, click
here
.