Technically, it's not drinking alone if the bartender is there!
You know the drill…it's Friday afternoon and time to relax after a long and stressful work week.
What better way to chill out than with a cocktail at your favourite bar or restaurant? Alternatively, you could take the party home and concoct the perfect drink to usher in the weekend.
Welcome to our Cocktail of the Week series, where each Friday we will highlight a cheeky creation to tantalise tastebuds and set the tone for good times.
Since 1983,
Stoli
has held the bar high for premium vodka, combining innovation, creativity and daring with century-old traditions to create cocktails that are both refreshingly modern and exceptionally classic.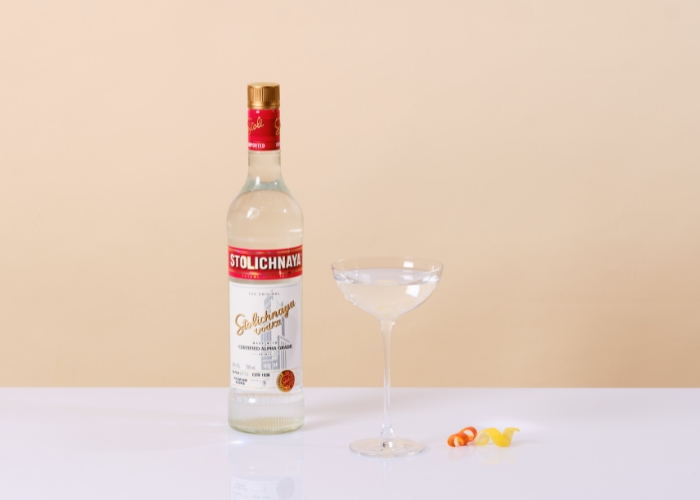 Whether in a Martini for James Bond, straight-up by the ladies of AB Fab, or venturing into space – Stoli is about bringing uncompromising clarity and quality to the world.
Classically styled and exceptionally smooth, Stoli is crystal clear in colour with marshmallow, mineral and mild fruit peel aromas; a soft, supple entry leads to a smooth, medium-bodied palate with pastry frosting, talc and citrus rind flavours.
The vodka finishes with a clean, lightly sweet, sugar dust, wet straw and a balanced pepper fade.
For your next cocktail session, concoct this
The Greatest Hit
, with vodka, dry gin, vermouth, lemon and orange bitters, garnished with a cocktail onion and slice of orange and lemon peel.
Looking for more Stoli cocktail recipes? Click
here
.