Technically, it's not drinking alone if the bartender is there!
You know the drill…it's Friday afternoon and time to relax after a long and stressful work week.
What better way to chill out than with a cocktail at your favourite bar or restaurant. Alternatively, you could take the party home and concoct the perfect drink to usher in the weekend.
Say cheers to our Cocktail of the Week series, where each Friday we will highlight a cheeky creation to tantalise tastebuds and set the tone for good times.
Annandale foodies in the know head to
Snacky Chans
on Parramatta Road to find a Japanese-inspired restaurant, sushi train, cocktails and fun vibes. Easily spotted from the graffiti-style wall mural that greets diners, step into a funky ambience of neon lighting, intimate table settings and billowing curtains; or perch on a stool at the sushi train and survey amazing sushi prepared fresh daily by Chef Eric Chan.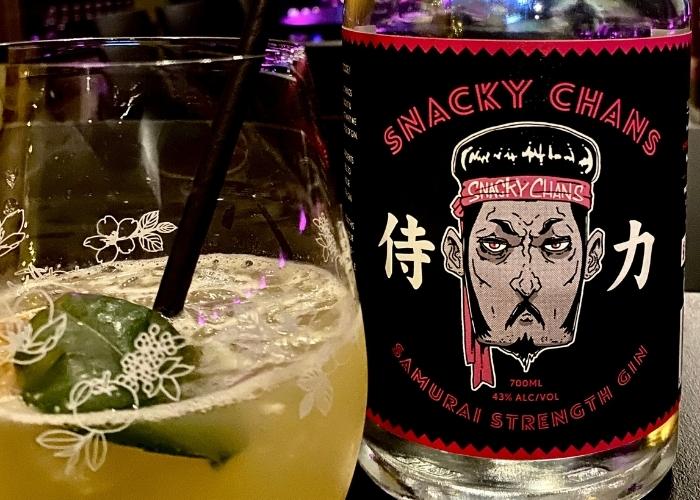 Mixologist Blair Lennon shares his
Tripitaka
cocktail recipe with us, created using Snacky Chan housemade gin.
"It is the perfect drink to kick things off – fresh with a big kick (something Bruce Lee would be proud of)," he says. "This cocktail was created to use the flesh part of the cucumber, rather than seeing it go to waste.
"The flesh is too watery for our duck pancakes and sushi, but adds great freshness to the cocktail."
As for the drink's name…Blair says it was inspired by a late 90s' TV icon, who was the main character in the Japanese series
Monkey
.
"We never wanted to be the next Monkey Magic, we wanted to be the first Snacky Chan," Blair explains.