Technically, it's not drinking alone if the bartender is there!
You know the drill…it's Friday afternoon and time to relax after a long and stressful work week.
What better way to chill out than with a cocktail at your favourite bar or restaurant? Alternatively, you could take the party home and concoct the perfect drink to usher in the weekend.
Say cheers to our Cocktail of the Week series, where each Friday we will highlight a cheeky creation to tantalise tastebuds and set the tone for good times.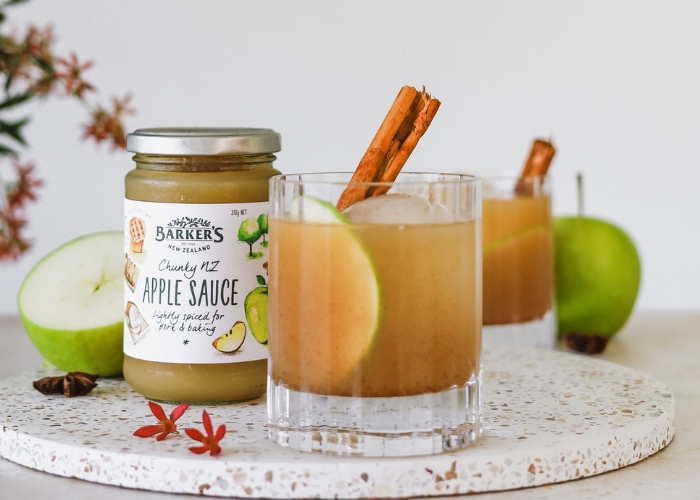 Made in New Zealand and still on the corner of the original family farm,
Barker's of New Zealand
boasts a wonderful Kiwi heritage and sensational range of products from apple sauce to conserves, juice and chutneys.
As we approach the festive season what says a memorable meal more than pork and apple sauce and a shot of whiskey? How about combining the apple sauce and the whiskey for a cocktail to set the holiday season alight – the
Apple Pie Whiskey Cocktail?
Taste dessert in every mouthful of this indulgent drink, blending whiskey, Cointreau, Barker's chunky apple sauce, lemon juice and cinnamon simple syrup.
For more Barker's recipes, click
here
.