By Leigh O'Connor.
Drawing inspiration from traditional French cuisine and techniques with a modern twist, Executive Chef Geoff Abel delivers the best produce from the region on the plate at
The Long Apron
in Montville.
This New Zealand-born Chef moved to Australia at age 18, landing a job at the Coral Sea Resort in the Whitsundays before moving on to Brisbane and now heads the kitchen at this iconic Sunshine Coast 15-hatted restaurant, part of the picturesque Spicers Clovelly Estate.
The Long Apron is a dining experience that insists on a lengthy stay. The intimate restaurant feels instantly inviting and once seated in the elegant yet comfortable dining room, you'll find it hard to leave.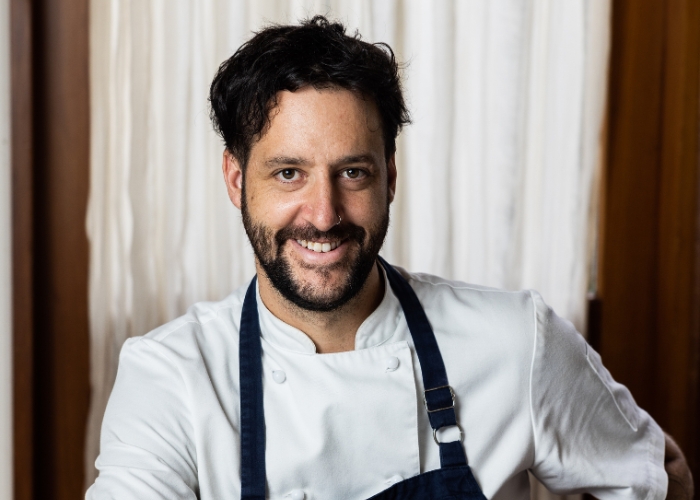 "During my formative years, I learnt so much about classic French cuisine, which aligns with the basis of our cuisine at The Long Apron," he explains. "I love all European food and I'm particularly interested in the influence of Spain and Italy on French cuisine.
"Because these countries share borders, there is a beautiful fusion of culture and cuisine which I find extremely inspirational."
At The Long Apron, the emphasis is on creating everything as much as possible from scratch – from bread and butter to the Danishes on offer for breakfast.
"We make our own sourdough every day and we culture then churn our own butter, sourced from local cows at Maleny dairies – supplied in reusable containers to minimise our environmental impact."
After a visit from Geoff's good friend, Duncan Mackey from Riser Bread, Geoff says their own loaves are pretty damned good.
"We start every meal with bread and butter – it really shows what we are about, from-scratch cooking, traditional techniques and local produce."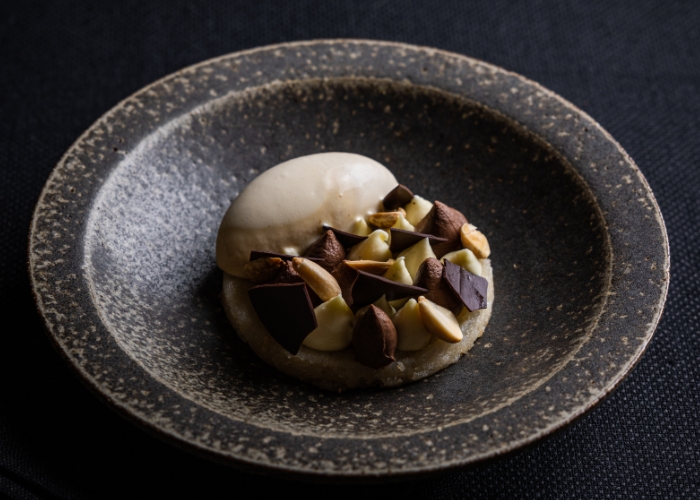 "Whipping the ganache provides a beautiful airy texture, while the miso in the dish gives the ice cream salted caramel notes. Bonus points for making your own miso – if you don't have an ice cream machine, good-quality store-bought salted caramel ice cream is your next best thing."
Signature dishes are not this Chef's thing – he prefers not to make the same thing over and over – but he does confess to a signature animal.
"My favourite animal is a llama…I dream of having a few as pets."
No prob-llama!