By Karissa Straughen. Images supplied.
While the name of the restaurant (or restaurants) is yet to be revealed, simply being referred to as an exciting new restaurant development as part of multi-dimensional, experience-led precinct, 80 Collins, we have high hopes for the partnership between Chef, Martin Benn, Vicki Wild and restaurateur Chris Lucas.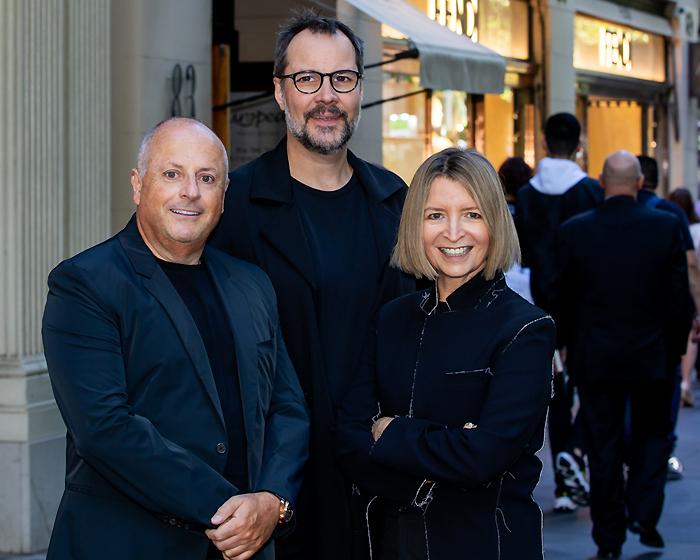 Chris Lucas, Martin Benn and Vicki Wild.
Claiming 80 Collins to be the most exciting development in Melbourne for 30 years, Chris Lucas says it's the only backdrop worthy of Martin and Vicki's new restaurant.
"[80 Collins] speaks of the city's bravery and vision, it is a globally significant development. I couldn't resist being involved.
"Martin is an internationally acclaimed Chef and his new home needed to be in a globally recognised location, but one that was representative of this evolving community. Melbourne is growing and I'm always proud to witness the respect we achieve worldwide," says Chris.
Looking to create a quintessentially Australian restaurant with modern techniques, Martin Benn believes that 80 Collins will be the ideal landmark to house a dining experience that will transport you to a new world.
"We're going to create a new category ... I feel that Sepia for me was my apprenticeship, and now that I'm moving to 80 Collins, [it's] given me the opportunity to really shine as a Chef.
"This is where I will really put my foundation down ... and to create my own restaurant, I feel like it's almost my life's work now and it's really important to me to leave another legacy with 80 Collins," says Martin.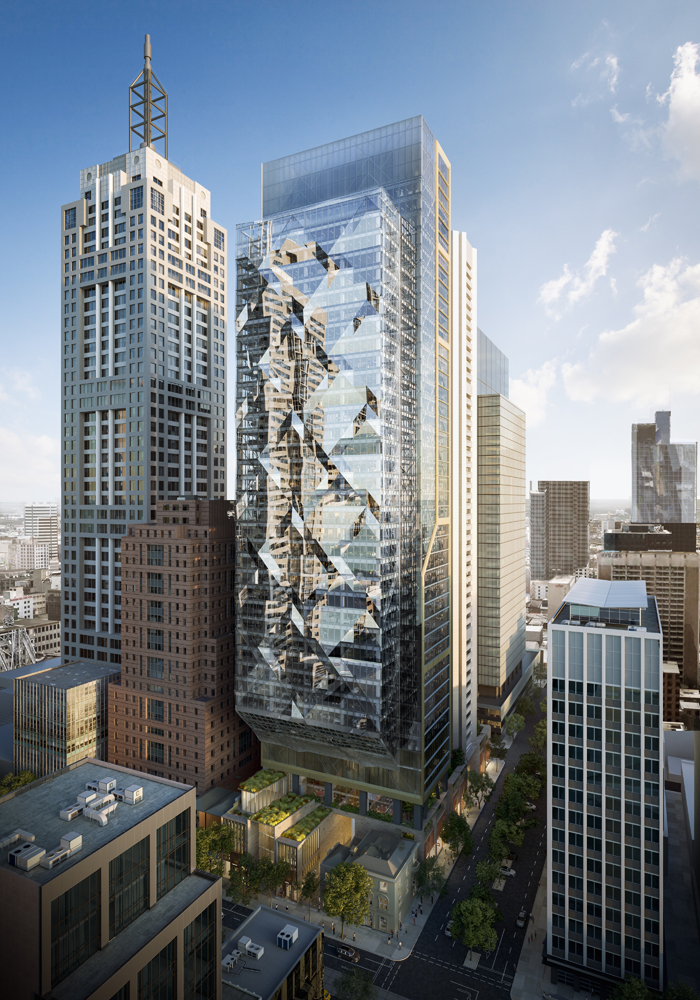 80 Collins Artist Impression.
The Details:
80 Collins redefines the boundaries between work, retail and hospitality comprising a future-focused 43,000sqm premium grade office tower; a significant refurbishment of the existing tower; boutique hotel, international luxury, beauty and lifestyle brands, new food and beverage concepts and co-working spaces scheduled for completion in 2020. A new standard in commercial space, 80 Collins sets a benchmark for premium and sustainable workspace in Melbourne and reflects the long-term view of QICGRE (QIC Global Real Estate) to create enduring mixed-use developments that harmonise with their environments.