Spoil Mum with a European treat this Mother's Day with a range of Bonne Maman jam and cheese pairings, specially matched to tempt any palate or persuasion.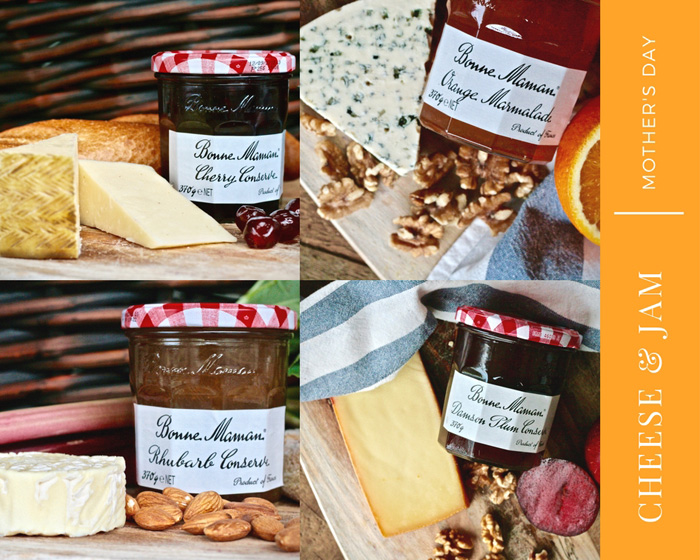 Delicious on their own, but when put together the result can be magnifique. Widely recognised on the Continent, Australians are only just switching on to the idea and Mother's Day is an ideal opportunity to sample the pairings cheese educator Sonia Cousins has developed.
From cherry conserve paired with a semi-hard sheeps milk cheese such as Manchego, to orange marmalade with an assertive bold blue, these snacks are flavourful bites designed to bring French gastronomy into everyday life.
Try rhubarb conserve with a Holy Goat La Luna or Meredith Dairy goat cheese, while damson plum jam snuggles up well with Cantal or Cracker Barrel vintage cheddar.
"I've matched Bonne Maman jam to their perfect cheese counterparts, ranging from mild to strong. There's a pairing for every taste and every occasion and I hope Mums will be lucky enough to be treated to a very special and delicious celebration," says Sonia.
Translating to 'Good Mother,' Bonne Maman conserves are available from RRP $5.20 per 370g weight in all good retailers nationally.