Each year, Greece celebrates Greek Independence Day as a national holiday on March 25, commemorating the start of the War of Greek Independence in 1821.
Celebrated in both secular and religious ways around the country, Greek Independence Day is the largest celebrated event on the calendar, where Athens plays host to a large parade, with many given the day off.
Fish has widely been synonymous with this national holiday due to the period of time in which Independence Day Falls. The 25thof March falls during the Orthodox Church's period of Great Lent when the religious fast for nearly fifty days with fish, dairy, meat and olive oil forbidden. However, the church made an exception of fish to be eaten on Palm Sunday and March 25, making it a nationally recognised dish for both occasions.
Create your own Greek Independence Day feast at home with these simple seafood recipes sure to make a splash.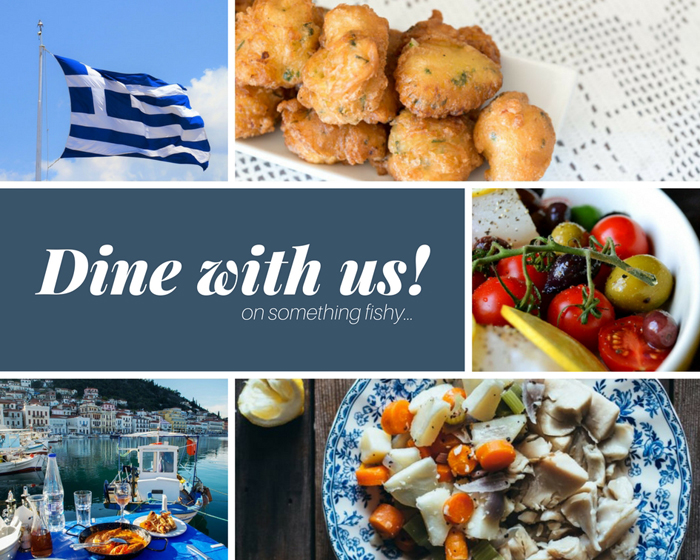 For the perfect entrée to kick start your feast, whip up these crunchy golden croquettes made with fresh white fish flesh. The addition of fresh flavours like parsley, mint and dill make for a perfect pairing of tzatziki to be dipped into. Why not double this recipe and create an extra batch to keep in the fridge for an easy lunch option throughout the week?
A golden rule when cooking with fresh fish is to keep it simple, and as the name suggests, this simple Greek style baked fish recipe does just that. Incorporating flavours of the Mediterranean, with olives, feta, olive oil, and tomatoes, this dish epitomises Greek cooking.
Cod with Spinach Artichoke Spread
Cod is a white, mild flavoured fish ideal for those who are inclined to be put off by more pungent fish species. The species is also a good source of heart-healthy omega-3 fatty acids and is especially rich in lean protein and vitamin B-12, which is why the Mediterranean diet high in seafood, has been regarded as one of the world's healthiest cuisines. This recipe is also great for any night of the week to add a nutritious serve of fish into your family's diet.
Greek Style Fish Soup – Psarosoupa
Psarosoupa is a hearty and warming Greek style fish soup made regularly as a weeknight staple in family homes throughout Greece. With versatility to add whichever white flesh fish is available at your local fish monger, this recipe also uses a number of vegetables, making it a healthy and satisfying option. We recommend serving it with a loaf of fresh, crusty bread on the side to soak up any leftover broth.
For those who have been left yelling, Opa! after creating these recipes at home just as we have, submerge yourself further into the Greek culture and explore this popular cuisine further at your nearest Greek restaurant.