By John Rozentals.
Cassegrain Wines has just about the perfect location for those travelling between south-east Queensland and Sydney — right on the Pacific Highway, not far from Port Macquarie and just about at the journey's midway point.
Add to that the spectacular beauty of the winery grounds, an excellent restaurant and some exceptional wines and it quickly becomes an almost obligatory stop.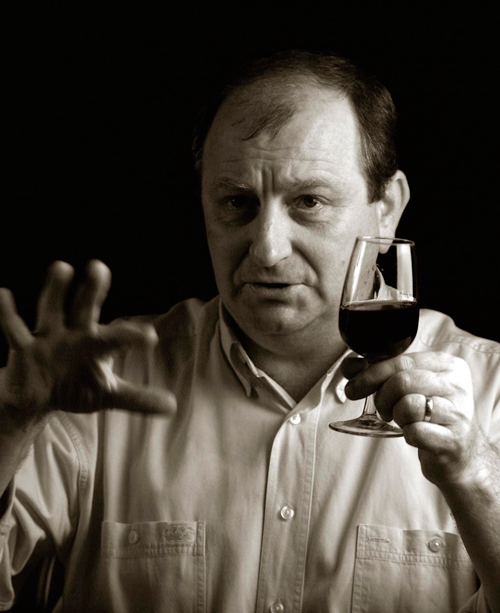 John Cassegrain.
However, John Cassegrain is one of Australia's craftiest winemakers and he has realised that his coastal NSW home base is a tad too humid and warm to consistently product top-rate wines.
Hence, he has increasingly sourced his grapes from cooler, higher climes such as Orange, in the NSW Central Ranges geographic area, and New England, just south of the Queensland border and virtually an extension of the Granite Belt, widely recognised as the Sunshine State's premier wine-producing district.
I find John's Edition Noir range particularly interesting because it allows him and Alex, his son and now senior winemaker, to go out on a limb and produce some quite edgy wines, though inevitably ones with elegance and the potential to reward cellaring.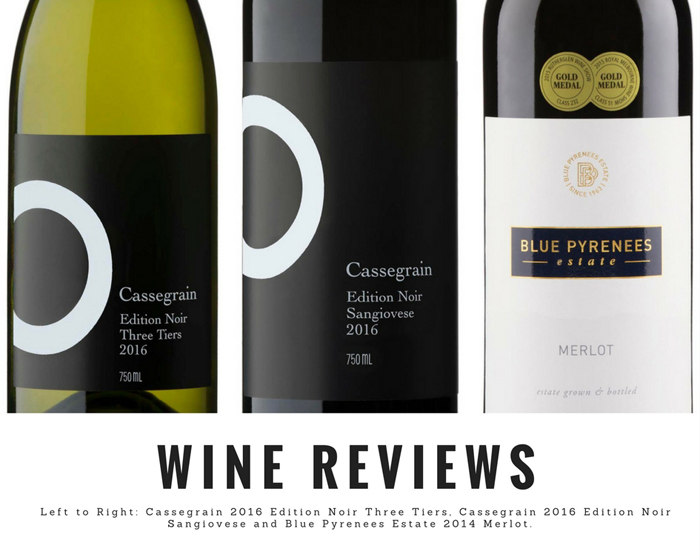 Wine Reviews:
Cassegrain 2016 Edition Noir Three Tiers ($28) is a Rhone-style dry white blended from viognier, marsanne and rousanne. It's dominated by apricot flavours but its greatest appeal lies in how food-friendly its mouth-filling complexity really is. It has the palate structure and length to match well with quite full flavoured white-meat dishes. A richer seafood dish would be my first choice, however.
Cassegrain 2016 Edition Noir Sangiovese ($28) provides plenty of evidence why this Italian red variety is gaining a serious following among Australian winemakers — and even the proudly Gallic John Cassegrain isn't immune from its considerable charms. Dark red fruits, especially black cherries, some to the fore but there's also some lovely mouth-drying tannin that works a treat in balancing foods with plenty of natural protein. Try it with hard cheddar-style cheese, or better still a piece of really good steak.
Wine of the Week:
Blue Pyrenees Estate 2014 Merlot ($26) provides a very pleasant departure from many Australian mainstream merlots, which have long had the American sweet tooth in mind. This Central Victorian red, like good Bordeaux merlots, is completely dry and shows the intensity of varietal flavour that comes from knowing about clones, soil types and aspect, as well as winemaking. Rare roast beef comes immediately to mind when thinking of food matches, though a hearty mushroom-based stew would also suit if you're sidestepping meat. For more information, visit here.