By Brennan Lukav fromBurgers of Melbourne.
Footscray locals have welcomed new kids on the block, Burger Business, who are not only impressing loyal guests but burger eaters from far and wide.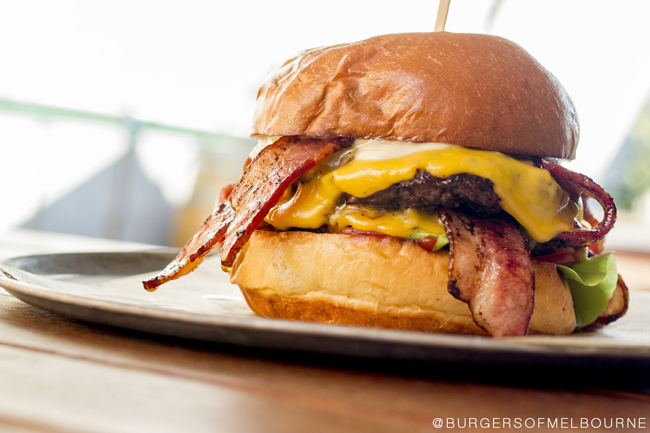 Burger Business' Double Bacon Feast.
I've personally been to Burger Business four times so far and each time has been better than the last. I've sampled many of their menu items, from the chocolate milkshakes, chicken burgers and loaded fries to a few different beef burgers and each time, their consistency is on point– with flavour bursting mouthfuls that simply have you craving more.
There's really not much I can fault with Burger Business – their patties are soft and juicy, the bacon could be considered the best bacon in Melbourne, their milkshakes are thick and creamy, just like they should be and the service just tops the bun.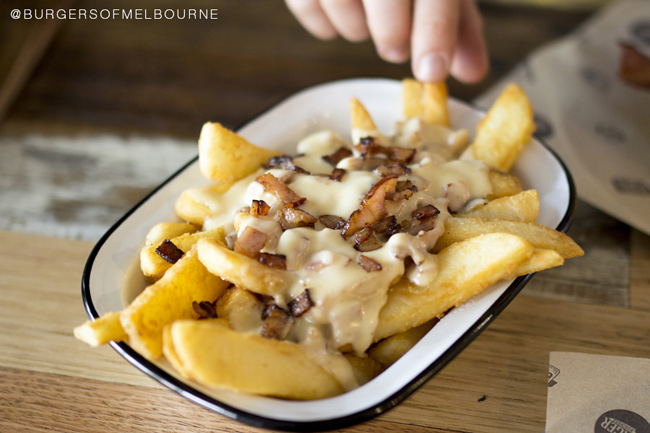 Burger Business' Loaded Fries.
Complete with a courtyard out the back and a liquor license, Burger Business is a great space to have a meal that you know you're going to enjoy.
As Footscray continues to grow, it's great to see new restaurants taking the town by storm and adding to the local economy and culture.
Burger Business had the courage to open in Footscray where 8Bit has held the title of burger King for some time, but I wouldn't be surprised if Burger Business continues to make waves and takes the reign in the near future.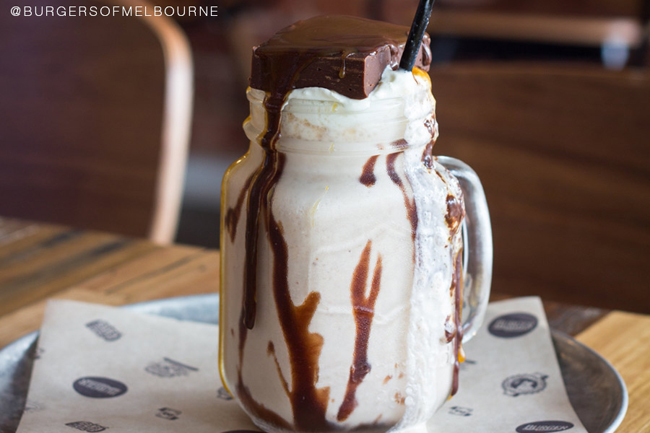 Burger Business' Chocolate Milkshake.
If my opinion from Burgers of Melbourne holds any value, Burger Business is by far the best burger joint in the West and it would be my choice for a burger fix when I'm in the area.