In honour of International Women's Day on Tuesday, March 8,
Brown Brothers
is paying homage to the influential women who have helped shape the family business into what it is today and shares plans for the future, to make way for the next wave of women in wine.
More than 130 years after John Francis Brown planted 10 acres of vines in Milawa, Victoria, his great-grandchildren are now making and marketing the wines that bear his name - a generation that is being dominated by women.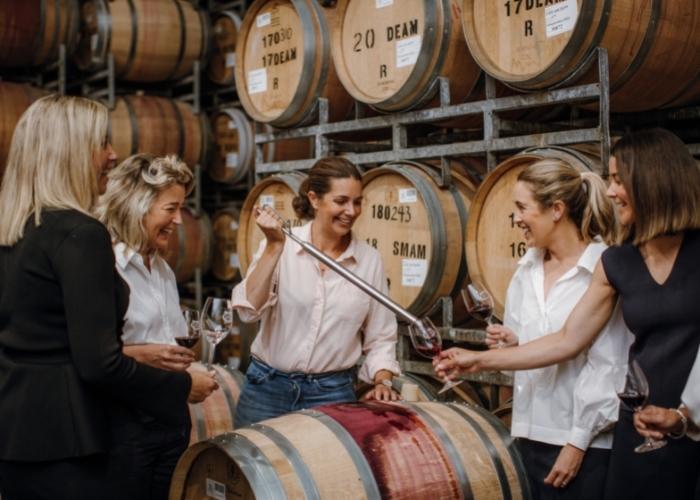 It's a female family affair at Brown Brothers wines.
Leading the way are Eliza and Cynthia Brown, who drive strategic direction at board level; Caroline Brown, who looks after Corporate Communications; while Katherine Brown is the Portfolio Manager for Premium Wines and Emma Brown is the Group's Marketing Manager.
Katherine, who was named one of the Top 50 winemakers in the 2018 Young Gun of Wine awards, says driving the family business forward is at the heart of everything she does and that includes supporting women in a largely male-dominated industry.
"As one of Australia's First Families of Wine (AFFW), we value our next generation's approach to innovation, thoughts and ideas and my grandfather would be proud to know the business is still a true family affair," says Katherine.
"Although we hold the name Brown Brothers, our business has an extremely strong female influence running through our history, present and future.
"We are proud to celebrate our Senior Winemaker, Cate Looney, who was named Winemaker of the Year at the 2020 Australian Women in Wine Awards. Cate leads our team of four winemakers, who produce more than one million cases of wine a year and is committed to driving innovation for Brown Brothers and the wine industry."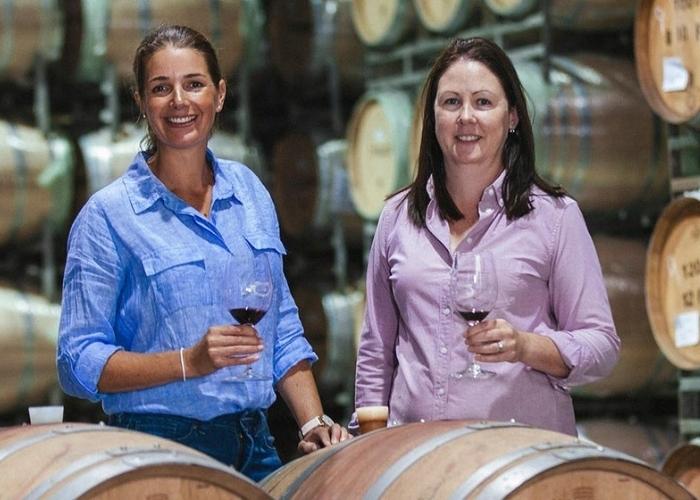 Brown Brothers Portfolio Manager Katherine Brown and Senior Winemaker Cate Looney.
Looking to the past, Emma says her grandmother and family matriarch Patricia Brown - affectionately known as Nanna - was extremely influential in shaping Brown Brothers' growth and culture of innovation.
"Patricia was only slight in stature however she made up for it with her tenacious spirit. She taught us (her grandkids) how to grow vegetables and cook, how to farm and how to be frugal. Most of all she was fiercely loyal to her family and loved her husband, boys and grandkids dearly," says Emma.
"Nanna was also the unofficial CEO - hands down. She was the tea lady, the mail lady (often accidentally reading mail not addressed to her) and she welcomed everyone who visited the winery with open arms. She was the People and Culture Manager before roles like this even existed!
"To celebrate her bold and generous spirit, we released our flagship Patricia range in 2003. Just like our memory of her, these wines are distinctly unique and full of life. Now at every event we have together as a family, we'll always open a bottle from the Patricia range and raise a toast.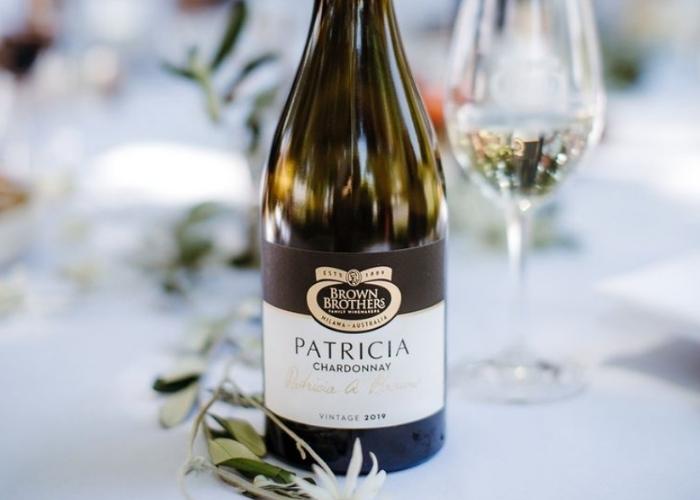 There's always a bottle from the Patricia range at family events to raise a toast.
"Made in the Kindergarten Winery, the wines within this range are the result of meticulous blending to achieve perfect balance, depth, complexity and varietal character – if a wine doesn't meet stringent quality parameters, it won't bear the Patricia label."
In terms of supporting the future for women in winemaking, Emma says the Brown Family Wine Group aims to provide equal opportunities to all people who want to work in the business, regardless of gender.
"Our goal is that every person who works with us is treated fairly and with respect so they can focus on making the best wines possible for our customers to enjoy."
The Brown Brothers' Patricia range includes:
•Patricia Pinot Noir and Chardonnay Brut 2012.
•Patricia Chardonnay 2017.
•Patricia Shiraz 2015.
•Patricia Cabernet Sauvignon 2015.
•Patricia Noble Riesling 2014.