Jerry Mai tells her family's story, history and culture through Vietnamese, Thai and Cambodian flavours.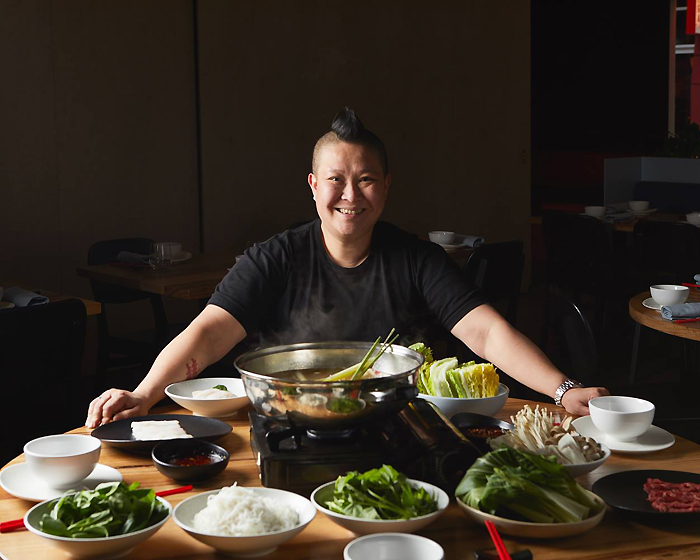 Jerry Mai at Annam with the restaurant's hot pot offering. Source: Facebook.
At this year's Melbourne Cup, Jerry brings those flavours to curate dishes for on course restaurants, as well as a pop up on the front lawn. As the mastermind behind Annam on Little Bourke Street in Chinatown, Jerry aims to change the way Melburnians think about Vietnamese food.
Her no-fuss attitude and paddock to plate ethos has earnt her friends and fans both here in Australia and afield. She plates up dishes inspired by places where her parents were born, raised and lived before settling in Australia in the 1980s.
Honing her skills at some of Melbourne's best known and respected Asian accented restaurants – Longrain, Seamstress and Gingerboy – Jerry has learnt from the best in the business, including a stint at David Thompson's Nahm in London.
"David is probably the most knowledgeable Thai Chef in the world," she tells AGFG. "He is absolutely committed to authenticity and it is his unwavering discipline that has stayed with me. Consistency was always key and working in that environment when you were as eager to learn as I was, proved fundamental training to the Chef I am today and how I run my kitchen."
Jerry says Australians have a history of embracing the cuisine of immigrant nations. In Melbourne, for example, Italian migrants gave us the pasta bars of Lygon Street, while the Greeks delivered iconic eateries on Bourke Street.
"Similarly, since the 1960s the Vietnamese community has set up an amazing hub over a few areas in the city. It didn't take long for non-Vietnamese locals to realise how delicious the food was and join in. Australians seem to be getting braver and braver in their culinary choices and becoming more willing to try new things like fermented fish, or spicy curries."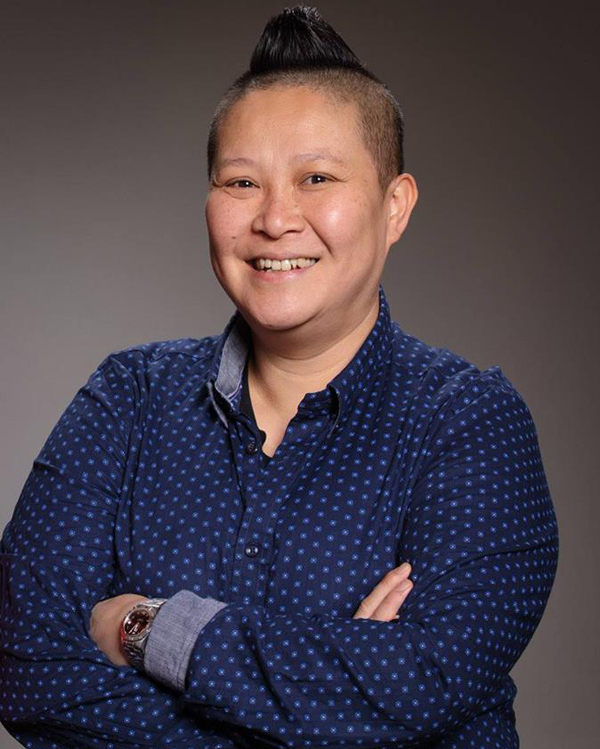 At Flemington, she will be rolling out some of Annam's most popular snacks like sarsaparilla-braised oxtail dumplings and squid ink cuttlefish, as well as dishes that showcase the season.
"Annam is about cooking with fire, so there will also definitely be something on offer from the char grill. Expect plenty of interactive dishes, where you can get in and eat with your hands, along with lots of smoky flavours, loads of fresh herbs and housemade sauces to complement.
"I love to cook food that has a playfulness and a sense of joy to it – dishes that can be shared and bring people together. When I was growing up, food was how we brought family and friends together, at Annam I'm able to share the flavours from my culture mixed with amazing native ingredients, to create a mix of Cambodian, Thai and Vietnamese cuisines."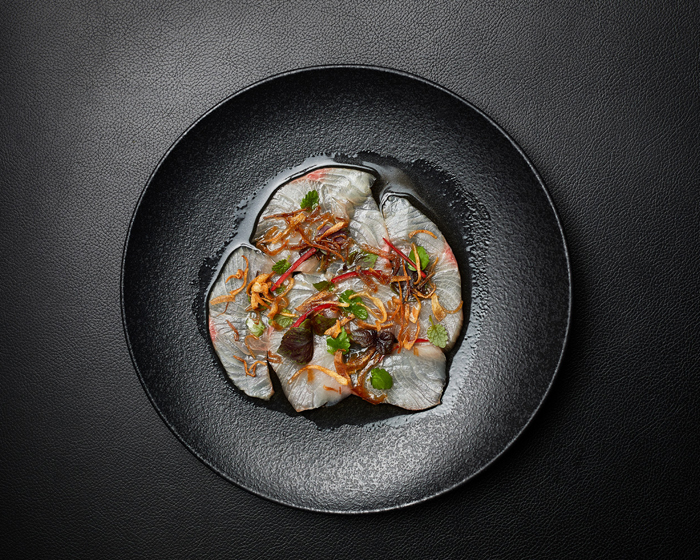 Jerry shares her recipe for Kingfish sashimi, as a starter to whet the appetite before getting into punchier curries and stir fries.
"My seafood supplier came to me one day with these beautiful locally-caught Hiramasa Kingfish. Having worked at Zuma in London for a while, I have a real soft spot for sashimi – it might not be traditionally Vietnamese, but with its lovely light flavour, it is the perfect way to start a meal."
Treating fire and smoke as a pivotal ingredient to many of her creations, Jerry says she couldn't cook without charcoal.
"Cooking on charcoal may sound simple, but various types of wood give off different flavour profiles, so you can achieve a wide range of results. For example, I burn ironbark to get a heady, strong and smoky flavour – beautiful with red meats and certain vegetables – I also use Applewood, which lends a much sweeter and aromatic flavour."
While her favourite Vietnamese dish is whole roast suckling pig, she lists roast chicken cooked in the traditional way and served with its head on as her most eyebrow raising dish.
"Serving chicken like this is common in a lot of Asian cuisines but can definitely raise eyebrows for those who aren't familiar with this style. The producers have gone to such great efforts to [produce] a beautiful chicken for us to eat, so I serve it like this as a way of honouring the whole bird and where it has come from."
As for the future, Jerry is enjoying experimenting with dishes at Annam and loves doing pop ups so expect to see her out and about like the Melbourne Cup, taking the restaurant on tour whenever she can.
"We are lucky to have a lot of repeat customers at Annam and it's great to be able to hear their feedback on dishes they love. I also want to visit my producers more often and work with them to find the best ways to use their products."
The mother of a young baby boy, Jerry's spare time is few and far between. However, when she gets the chance you can find her dropping a fishing line in the water on the Mornington Peninsula.
"Now I have a son, I'm excited for him to pick up a rod and join me. He is still a baby, but I guarantee there'll be plenty of fishing trips in his future."