By Leigh O'Connor.
Grab your spyglass and follow the clues to find Chef Danielle Rensonnet in the kitchen at trendy
Fook Shing
restaurant in Kyneton.
Named after an infamous Chinese detective posted to the region during Victoria's Gold Rush, this Piper Street dining destination celebrates all things Asian, from hanging red lantern lights to exposed brick, polished wooden floors and red table settings.
Beginning her cooking career at a local bakery in Coolangatta as an after-school job, Danielle would spend time out back with the bakers watching them shape bread and make pastry, prompting her to begin a prevocational course and apprenticeship in commercial cookery.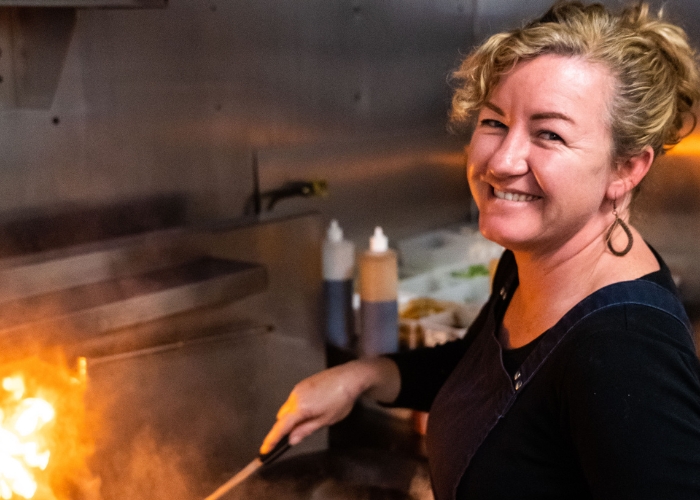 She gained her first Head Chef's position at St Judes Cellars in Fitzroy, one of the first sharing-style restaurants in the city with a big focus on local produce and sustainability.
Planning a six-month holiday to Europe after leaving St Judes, partner Shaun and Danielle ended up staying three years working as private Chefs, eventually based in Mallorca.
Her position at Fook Shing came about as a favour for a friend and was not really practical at the time, as the couple lived in Melbourne.
"Fook Shing is a Southeast Asian restaurant and, as such, a cuisine I love to cook, having worked with Damian Jones, who taught me a lot about royal Thai cuisine.
"I have enjoyed teaching myself other Asian cuisines and have been lucky to have had Chefs join our team who can teach me also."
Danielle and Shaun fell in love with the quaint country town of Kyneton and decided to move there and buy a house.
"There is a great food and wine scene in the Macedon Ranges and we recently bought a small wine bar, partnering up with a local winemaker and Sommelier."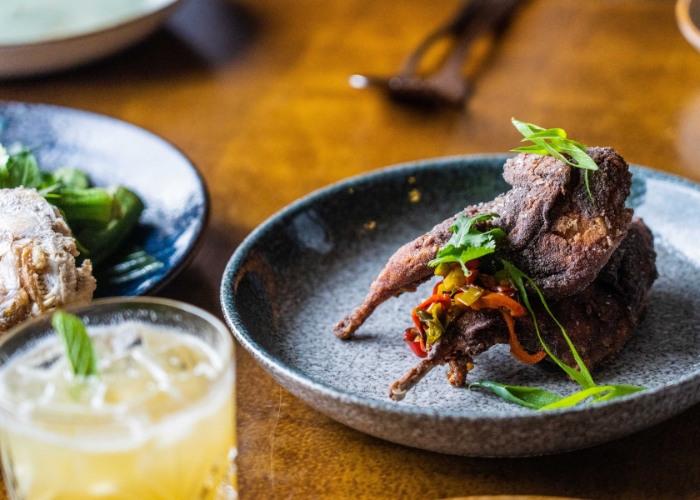 To celebrate International Hot and Spicy Day on Monday, January 16, Danielle shares her recipe for
five-spiced quail
– a dish that you should eat with your hands. It is slightly messy to eat - a finger bowl helps - and looks quite simple when served; however, the preparation takes three different steps.
The spice mixture can be used without the rice flour as a seasoning for poultry, meat, seafood or vegetables – Danielle says it is particularly good with wok-tossed calamari.
So what does this Chef do in her spare time when she is not dishing up temptations on the plate?
"I have recently become obsessed with carpentry – really obsessed – I want to build everything!"
That can be a little hard when you confess to having a fear of power tools!