"My aim is to take you on an amazing journey, from the beaches of the south-west to the desert in Almeria and across the historical cities, beautiful mountain ranges and hidden towns – cooking incredible food along the way." – José Pizzaro.
Andalusian cuisine is dictated by the fish in the sea, the animals in the fields and the wilds of the mountains, and the fruit and vegetables grown in orchards and gardens. The southernmost region of Spain, Andalusia has a wealth of fertile farmland, vertiginous mountain ranges and a rugged yet abundant coastline.
All this makes it one of the most gastronomically unique and rich areas in the country, divided into eight provinces, each with its own traditional dishes and desserts. In his fifth cookbook, Andalusia – Recipes from Seville and Beyond, Spanish Chef José Pizzaro takes readers on a culinary and cultural journey through his homeland, from architecture to everyday food.
"I have travelled here more times than I can remember; from my very first childhood holidays at the beach to explorations of the restaurants of Seville and beyond," José explains. "During the research of this book, I learnt so much about the culture and its strong Moorish and Roman heritage. But I also learnt about people too – it seems to me that everyone is always happy, and most have an incredible sense of humour.
"The wonderful light and good weather have an effect on the mood, of course, but I tend to think it has something to do with the … good food, too."
José has been a Chef for 25 years and currently operates four UK restaurants – José, Pizzaro, José Pizzaro Broadgate and Little José. He is also well known for his television work, alongside judging Spanish entrants for the world-famous Bocuse d'Or competition.
Eating happy, healthy, free-range animals are of paramount importance in Andalusia – where Iberian pigs wander the woodlands and eat acorns that have fallen from the trees. The charcuterie and meat, Jamon Iberico is renowned for its high-quality fat; while the varied climate also means the region also has great game, which José really enjoys cooking with.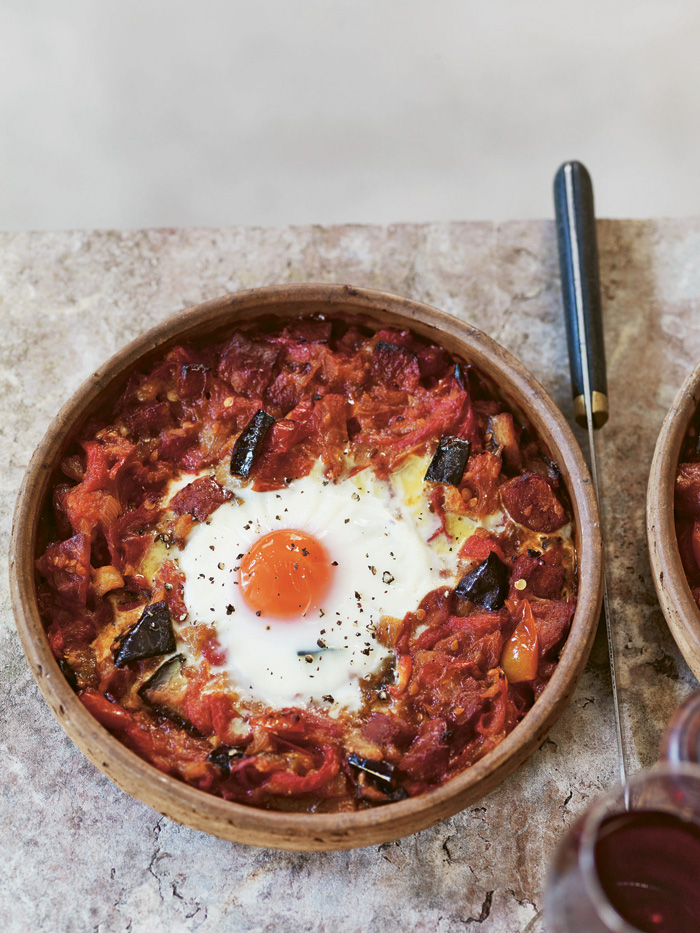 Local chorizo is incorporated into his breakfast or brunch recipe for Huevos a la Flamenco, popular throughout Andalusia, where eggs are poached in a sauce of eggplant, garlic, chilli, cumin, tomatoes and onion.
"I tried to find out the exact origin of this dish, but it was impossible as there are so many different varieties and so many places laying claim to it," José explains. "Sometimes I add some crispy ham on top, and it's definitely improved with good bread and a glass of red wine on the side."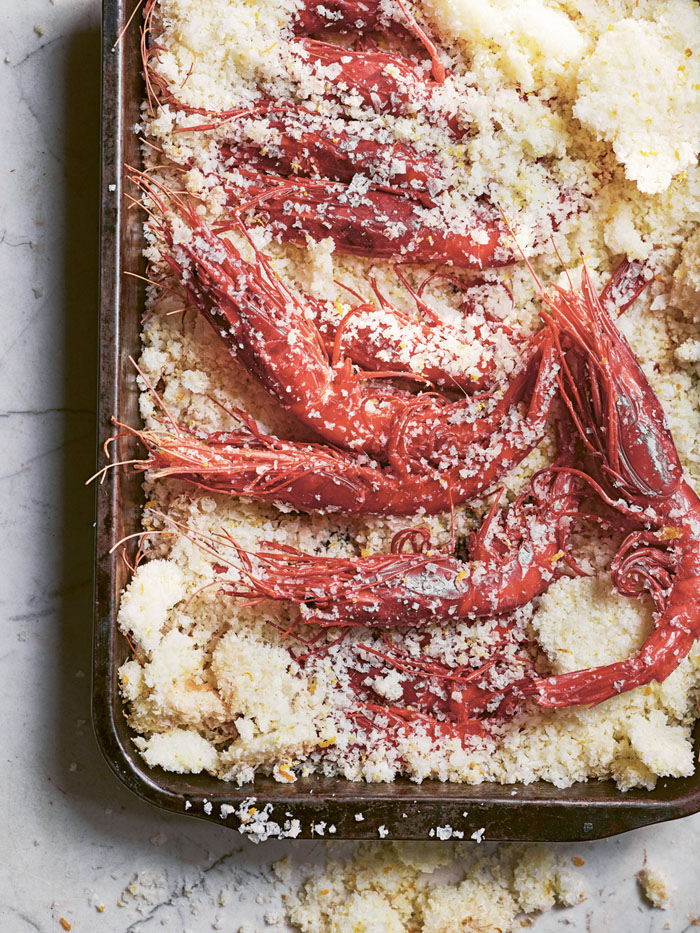 Carabineros prawns are very popular in this region, these prawns have a very intense flavour and vivid red colour that only intensifies when they are cooked. Prawns baked in salt with mango, chilli and coriander salsa are ideal for lazy Summer lunches using fresh Queensland prawns and mangoes, to recreate the Spanish version.
Oven-baked and covered in salt, egg whites, coriander seeds and orange zest, the juicy and succulent prawns provide the ideal accompaniment to the hit of chilli and mango salsa; best paired with an ice-cold glass of Sauvignon Blanc.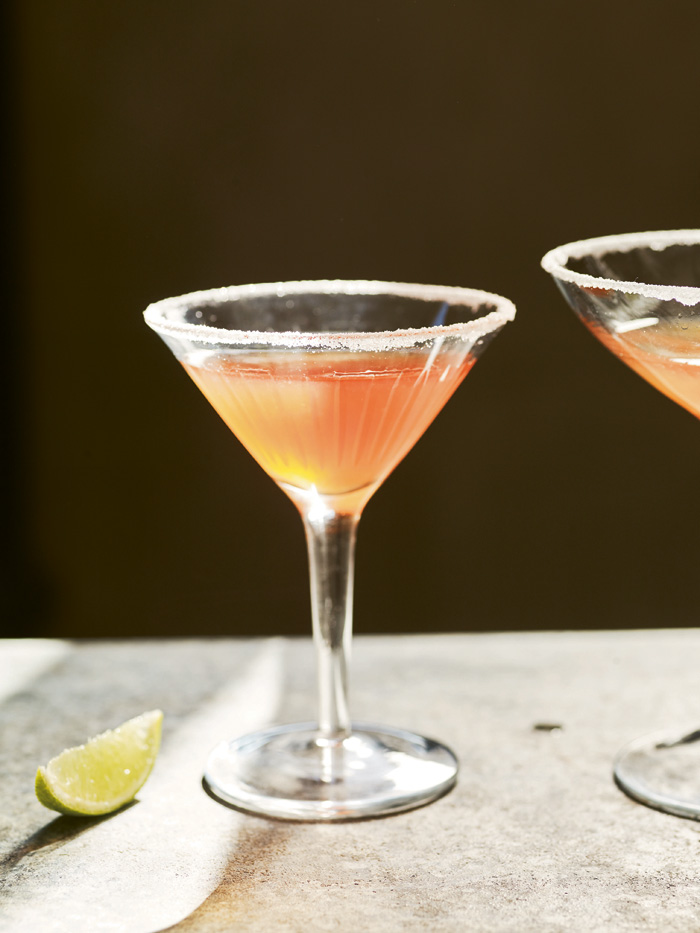 In Spanish, they are called higos chumbos – Barbary figs, or prickly pears, are the fruit from cacti and very popular all over Andalusia and Extremadura. This cocktail creation of Barbary fig margarita combines tequila, triple sec, fig syrup and lime for a true taste tempter; the syrup will also keep in the fridge for a few months.
"I have to say I have always loved Barbary figs, but they've not always loved me – they are covered in tiny spikes, which get stuck all over my hands. In the town of Puerto de Santa Maria, there are two couples who sell them pre-peeled, which saves a lot of work," José says.
"When I get them pre-peeled, I always think of the hard task I've avoided!"
Separated into four chapters - meat, fish, vegetables and desserts – readers can enjoy a true Andalusian experience at home from tasty snacks of oxtail croquettes to hearty stews of slow-cooked pork cheeks with Oloroso sherry.
There's also plenty of delicious desserts like walnut, sherry and honey semifreddo and apricot sorbet; alongside stunning food and location photography. A menu planner and directory ensure this book will inspire you to cook authentic Spanish dishes any day of the week.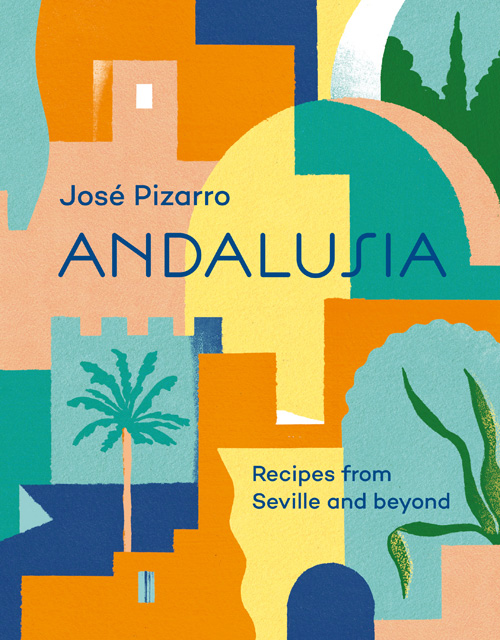 This is an edited extract from Andalusia, by José Pizarro, published by Hardie Grant Gooks $49.99 and is available in stores nationally. Photographer: © Emma Lee 2019.