Thursday March 24 to Monday March 28, Tyagarah Tea Tree Farm (within Bluesfest Byron Bay).
Ever wondered about the dreamtime? Have a penchant for original culture and to learn more about what most don't understand? Then Boomerang @ Bluesfest is where you need to be this Easter. Boomerang is the first Indigenous festival of its kind featuring an array of music, dance, workshops and healing programs, along with cultural knowledge exchanges and thought provoking conversations from true representatives of Indigenous culture.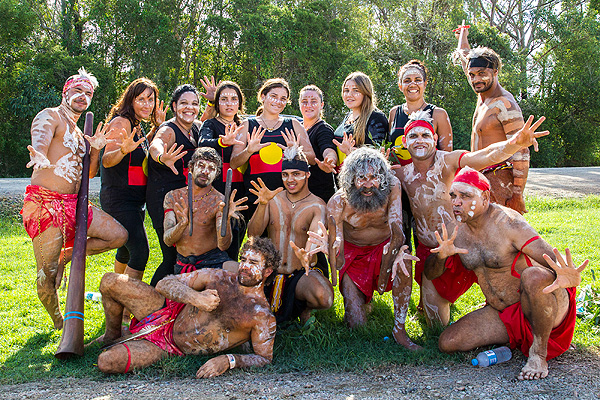 Arakwal Dancers. Photo: Joseph Mayers.
Immerse yourself in Rotuman, Polynesian and Melanesian dance with the Rako Dancers from Fiji and the Pacific Islands, where they use unique elements from the Rotuman Culture and Island to perform their production titled Armea. Byron Bay's local Indigenous representatives of Bundjalung Land (the land of which Byron Bay and the northern coastal area of NSW are on) will welcome Bluesfest festival-goers at the opening ceremony with a performance by the Arakwal Dancers who have been established since 1996.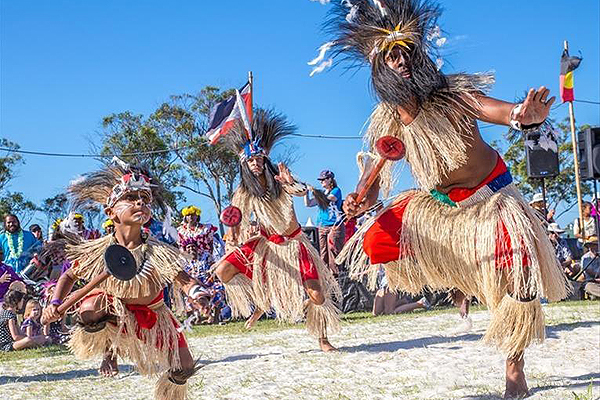 Malu Kiai Mura Buai Dance Troupe from Boigu Island. Photo: Boomerang.
Boomerang director and proud Bundjalung woman, Rhoda Roberts said that Boomerang is all about exchanging culture.
"The people want to share, we're 1500th generation Bundjalung and we're the only ones in Australia that has a dream time story that begins outside of Australia," exclaimed Rhoda at Boomerang's Crowd Funding Launch at Harvest.
"[We want to exchange our culture], it's about longevity and it's about talking with people that have never met an Indigenous person before. We don't need to talk about the past, we need to talk about the legacy of the past [and how] it will [remain into] today and the future."
Boomerang will showcase an array of dancers along with talks and ideas by Archie Roach, Tenzin Choeygal, Getano Bann, Shari Sebbens and Nakkiah Lui; while those seeking enlightenment can take part in the Te Kopere Healing Program.
For more information, head to www.boomerangfestival.com.au