By Leigh O'Connor.
Trust me, you can dance! – Beer.
After water, beer is the second-most famous drink of all time. Annually, almost 190 billion litres of this icy brew are consumed globally – making beer the most widely consumed alcoholic drink on the planet.
On Thursday, April 7 it's time to toast all things ale with National Beer Day…no matter how you pour it, make sure to celebrate the day in 1933 that prohibition was reversed in the United States.
Here are five of our favourite spots to celebrate Hoppy Hour with a schooner or two, or take your beer home with you:
Bringing beer back to its roots, drop by
Eden Brewery
on Cavendish Street in Mittagong for a cold one and boozy burger with your mates. More than just another brewery, Eden is built on the foundation of doing good and being a positive influence on the community, donating 10% of profits to Oxfam as a way of providing clean drinking water to those in need.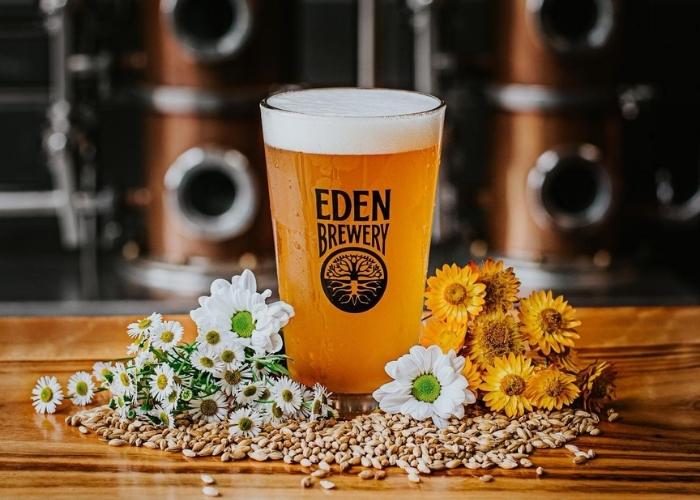 Take a tour of Eden Brewery and see how all your favourite craft drops are made.
Perhaps book a brewery tour on Thursday and get a behind the scenes look at what goes into brewing Eden's favourite craft drops, such as Ponderosa IPA and Joshua Tree Lager.
Born from humble beginnings in a backyard,
Henry St Brewhouse
on Barrett Street brings handcrafted beer to Kensington. This artisan microbrewery and bar brews all its beers on 'Blue Billy the Rainmaker' – a sophisticated pilot system that was engineered and built from scratch, piece by piece in the backyard.
As one of Melbourne's few independent bricks-and-mortar craft breweries, Henry St is a neighbourhood hangout for good beer and a bit of banter; stop in at the bar to fill up your growler from the five core beers always on tap to take home.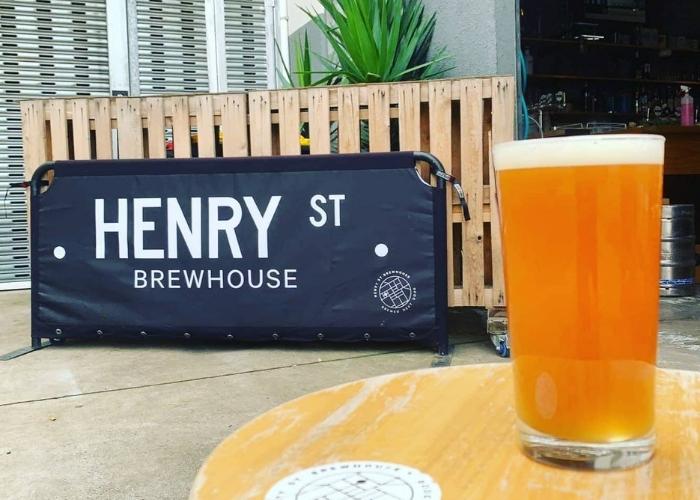 Fill up your growler to take home or enjoy a beer onsite at Henry St Brewhouse.
Cellarbrations Glenhaven
has got Sydneysiders covered for all liquor needs for every occasion, especially National Beer Day. This Glenhaven Road bottle shop is the local hot spot for beer, wine, spirits and every other drink imaginable, all available to be ordered online, as well as found on the store shelves.
When you can't be bothered popping in, order via Cellarbartions Glenhaven's app, or Google and have your choices delivered to your door. There are always specials available on all your favourite tipples so make sure to check out the website for the latest offerings.
Whatever the occasion, it goes better with a beverage from
Guildford Wines and Spirits Bottlemart
on Fowler Road in Guildford West. Whether you are looking for that special bottle of wine, an ice-cold brew or spirit of choice, you'll find it on the shelves at this local bottle-o, where service comes with a smile on the face and a friendly greeting.
Grab a six-pack of Carlton Draught, Asahi Super Dry, or Corona to share with mates on Thursday and see life through beer goggles!
Those who care about what's in their glass head to
Half Moon Wine Store
on Brereton Street in South Brisbane. Be united by a love of drink at this boutique, wine, beer and spirits outlet, where the focus is on independent producers and a spotlight on sustainability; delivering drinks made by people who care.
You can even have your choice of drop delivered within 10 km making National Beer Day an easy option for those wanting to celebrate at home – perhaps order a Range Brewing mystery mixed pack and surprise yourself.