Compiled by Sean Melrose.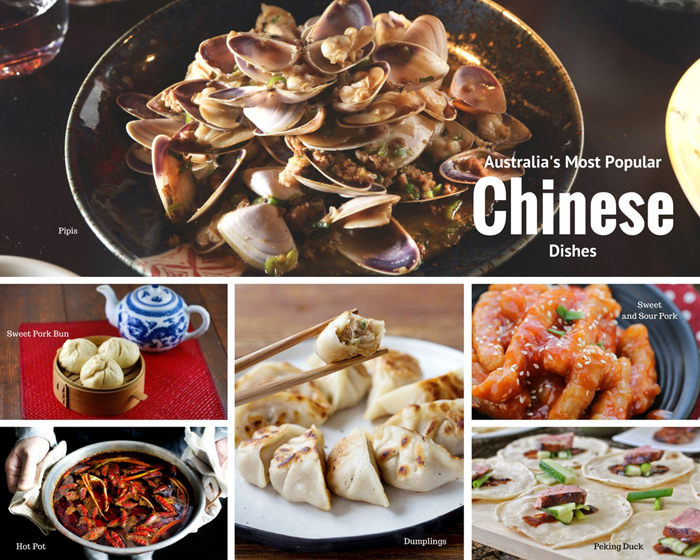 We often throw Chinese food into the basket as one type of cuisine, crispy duck, fried rice or lemon chicken come to mind as pinups, but when it comes down to it you can break Chinese food up into four distinct styles as a minimum. We're talking Cantonese, Sichuan, Huaiyang and Beijing; though of course experts will divide things further. Thanks to the growing popularity of the food scene and the ever-expanding multi-cultural aspects of Australia, we're able to experience them all at some incredible restaurants. In order to celebrate, we've put together a list of some of Australia's most popular Chinese dishes, both old favourites and some new kids on the block.
Char siu bao, as it's known in the Eastern part of the world is a true Chinese classic. These steamed, or baked, fluffy little parcels containing a sweet stewed pork surprise are an ideal snack as much as they are an entrée essential at any good Chinese restaurant. Probably street food at it's very finest, the bao is China's equivalent of a stringy slice of pizza or a juicy burger. Bao down to the ultimate snack with a visit to your closest Chinese venue and don't forget to check out our experience from the Michelin starred Tim Ho Wan, purveyor of arguably the world's best, char siu bao.
Originating in Beijing, Peking duck has been around since the imperial era pre-dating the car, the lightbulb and even The Rolling Stones. These are the ones hanging in the windows of Chinatowns everywhere, like juicy, golden, crispy skinned marionettes. Just as popular outside of China as it is within, Peking duck is meant to be enjoyed in slices wrapped in a pancake with greens and seasonings.
So the story goes, the humble dumpling found the world round, the same one that feeds hungry souls in the billions was created by a legend named Zhongjing Zhang. It's him we have to thank for those delectable morsels we dip in all manner of sauces and wash down with crisp, cold beer. So thank you Zhongjing. It's said he came up with the idea after seeing poor people with frost bitten ears, so he wrapped up some tasty goodness in dough, shaped it like an ear and started handing them out. This is why he was known as the 'medical saint.'
Well-loved in Cantonese cuisine, sweet and sour pork is made in a number of different versions, though most agree its ancestor is a dish of pork in sugar and vinegar sauce. That reddish sauce drags tempted diners off streets around the globe for the special melding of flavours in perfect harmony, not too sweet, not too sour.
Legend has it that Mongolian horsemen riding across the grasslands into Northern China used their helmets to boil broth over the campfire, cooking chunks of meat and bringing their shields in to do some frying. Hot pot, it's said, was incorporated into Chinese cuisine despite them trying to keep the Mongols out with a little thing they like to call, the Great Wall of China.
Pipis with Pork and Shoaxing Wine
Somewhat of an outlier, this dish is a great example of the diversity of the Chinese culinary landscape. A product of Neil Perry's Spice Temple, this one from Sydney's destination for upscale spicy Chinese food adventures, rings with authenticity thanks to the Shaoxing Wine. Pipis are not often a staple in the standard Chinese restaurant, but offer incredible flavour and are dynamite in this concoction.