2 Week Travel Itinerary
If your time in Australia is limited and it's a beach holiday you're after, head to the east coast and start applying the sunblock. Sydney to Queensland's Noosa Heads is a manageable yet well paced journey for you to properly experience some of the most luxurious locations in Australia. Start with a city fix in Sydney, where fine dining, fashion and family fun reign supreme before heading toward Newcastle, a metropolitan mix of visual arts, theatre, festivals ad celebrations. Forster, a coastal town linked to Tuncurry is a family friendly destination complete with fun-park Ton-O-Fun for the kids, as well as coastal walks, lookouts and a number of beautiful surrounding beaches. Port Macquarie caters to your beach needs while also offering a range of boutique shops, four wheel driving tours or relaxing river cruises. The Billabong Koala and Wildlife Park allows you to get up and close with the Australian wildlife or you can step back in time to Timberland, an entire village re-created to demonstrate pioneering times. South West Rocks is home to Trial Bay Gaol, a must see piece of history on your way to Coffs Harbour to see go on the toboggan rides at the Big Banana. Enjoy the scenery en route to Tweed Heads where you will be swept up by the Gold Coast's glitz and glamour, trying your luck at Jupiter's Casino or spending a day or two wandering the theme parks. Back to city life, take a stopover in Brisbane and experience the wheel of Brisbane, the Queensland Art Gallery or simply chill out and explore. In the evening, head to Fortitude Valley, known fondly amongst the locals for it's nightlife. From Brisbane, it's only a hop, skip and jump to the pristine beaches of Noosa Heads. Nestle in for a few days, exploring the stunning surrounding areas of Montville and Mooloolaba. If you have a few days extra, take a trip further north and frolic with the fish on the Great Barrier Reef.
To escape the popular 'urban culture' experience, why not take a trip to the south easterly region of Australia, delving into the delights of Tasmania, Kangaroo Island and Adelaide's Barossa Valley. From Melbourne, jump aboard by air or by sea and land in the city of Devonport for some wining and dining amidst some of the best national parks. Spend some time exploring the little island that is Tasmania, making sure to soak up as much history as you can. Port Arthur is the perfect place to start, next to taking a tour into some of Australia's greatest historic mansions. Put on your walking shoes and experience the natural sites of Cataract Gorge and the magical chambers of Hastings Caves. Indulge in the best of fine foods on King Island and hang out in one of Hobart's popular scenes, Salamanca Place. Once you have experienced Tasmania's glorious hidden gems, head back to the cosmopolitan Melbourne and towards Ballarat, stopping at Sovereign Hill, where 1851 is re-created all day, every day. You might be able to smell the wineries soon, moving into South Australia. Once you get to Murray Bridge, hop on board a paddle steamer or head to Captain's Cottage Museum. Now you should be able to polish that wine glass. After a short hours drive, you will find yourself in the heart of the Barossa Valley where a wealth of serene beauty and wonderful wines await.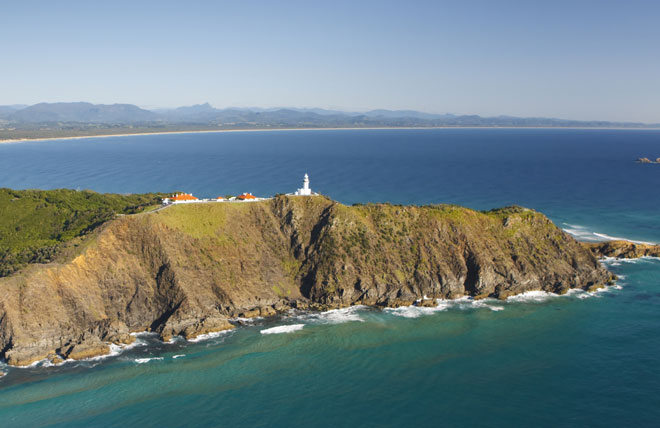 4 Week Travel Itinerary
If you're interested in experiencing Australia's sunshine, beaches and luscious scenery, then travelling the East Coast is a definite. Starting in Sydney with a cocktail at The Rocks and some bargains at Paddy's Markets, hire a van and head north, where you will be sure to have your eyes opened to the Big Banana of Coffs Harbour, the wonders of Byron Bay and the alternative lifestyle of Nimbin. Moving forward, Queensland will welcome you with more sandy beaches, long warm days and picturesque water views than should be allowed in one state. From the tourist haven of Coolangatta, you can sit back and ride the waves through to Surfers Paradise, where nightlife, shopping and family friendly theme parks from Movie World to Wet and Wild will have you distracted for days. Hervey Bay in Queensland's north is a peaceful whale watching destination and continuing the serenity, a few days travelling around the Whitsunday Islands will not only leave you feeling relaxed, but with a bronzed glow to boot. The coral charm of the Great Barrier Reef accompanied by the luscious Daintree Rainforest surrounding Cairns will have nature blooming for your photographs alongside an abundance of beautiful fine dining establishments, historical buildings and outdoor swimming holes like that of Crystal Cascades.
In order to experience the outback in true Australian style, following the Stuart Highway to the peak of Australia in the Northern Territory is the way to do it. Beginning in Melbourne, follow the breathtaking Great Ocean Road and cross the boarder into South Australia to experience the historically vibrant yet modernly artistic Adelaide where the glorious Barossa Valley awaits to greet you with a glass or two of fine wine and a fantastic view. Heading north, you will then be able to gaze at Australia's heart of Uluru, before landing in the dusty desert of Alice Springs. Wonder at the Devil's Marbles in Warumungu on your way towards Katherine, where you can canoe through the gorge. Continuing onwards and upwards, Kakadu National Park is a must see for every traveller prior to heading into the capital of Darwin and melting into the cultural pot of art, food, fashion and history.