Modern Commemoration
There's no question how important ANZAC Day is to Australians and this year on Wednesday 25 April, 2012 emotions will be charged amongst traditional dawn services and other public holiday commemorations.
We mark this anniversary as the day troops of the Australian and New Zealand Army Corps landed on the Gallipoli Peninsula in Turkey during World War I. It is also a day to remember every one of our service men and woman and many will red poppies or sprigs of rosemary on their lapels as a symbolic tribute.
In 1927 the first official dawn ceremony was held at the Sydney Cenotaph and today there are modern services countrywide. They usually involve an introduction, hymns and prayers, reflections, recitations, the laying of wreaths and a minute of silence; more elaborate events may include pipers and rifle volleys.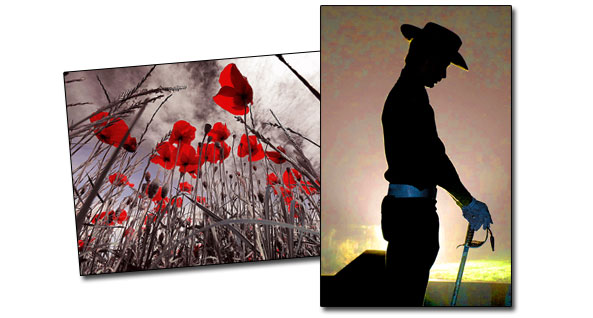 The classic poem "For the Fallen", written by Laurence Binyon in 1914, is an ode of remembrance referring to those who died and can never grow old.
They shall grow not old, as we that are left grow old:

Age shall not weary them, nor the years condemn.

At the going down of the sun and in the morning,

We will remember them.
Comradeship is an important aspect of ANZAC Day, fostered by the services and parades throughout Australia. Afterwards there are often thematic gunfire breakfasts that may include coffee with rum in it. Throughout the day ANZAC biscuits, long associated with this memorable occasion, will be readily available. They are manufactured commercially and biscuit sales are often used as a fundraising item for the RSA and RSL.
You can easily make this popular sweet biscuit at home with this classic ANZAC Biscuit recipe.
After the important formalities of the day, people often play "two-up", a gambling requiring two coins that originated in the trenches. With reverence, authorities usually turn a blind eye to this usually illegal form of gambling on ANZAC Day.