Sunday morning is housework and grocery day in my home…it also starts with the inevitable question 'What's for dinner?'
What can beat homemade pizza? It's always a winner whether you like thin and crusty, or a thick base – throw on your favourite toppings, heaps of mozzarella and dinner is served.
It's a meat-lovers for my son – smothered in pepperoni, cabana sausage and shredded ham – while my daughter-in-law and I like a hit of spice, so it's satay chicken for us.
However you slice, slice baby there's a pizza recipe out there for everyone. Here are four of our favourites:
Pizza for breakfast? Why not…this
breakfast pizza
recipe requires a little forward thinking to give your dough plenty of time to prove in the fridge. A slow and cold prove slows down fermentation, resulting in a better texture and flavour, according to Chef Darren Purchese.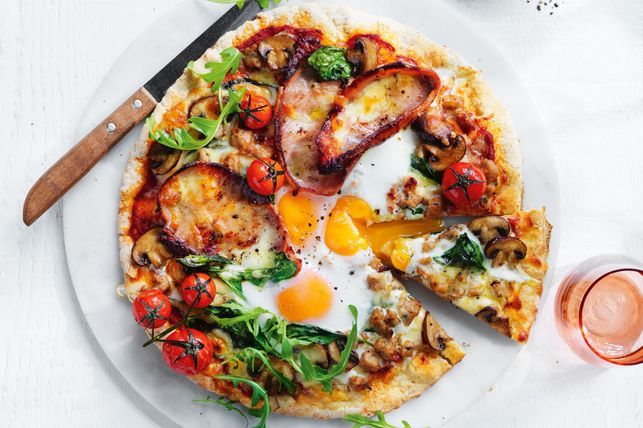 "Get yourself an inexpensive pizza stone from a kitchenware store and pop it into your oven for an authentic 'cooked in a pizza restaurant' result," he says. "I love pizza, especially cold leftover pizza for breakfast when I am feeling a little seedy after a big night."
Toppings are up to you, but Darren's recipe calls for pork sausages, eggs, cherry tomatoes, prosciutto and mozzarella, on a pizza sauce base.
Capricciosa pizza
can be made with a variety of ingredients depending on which region of Italy you are in - most often including tomatoes, mozzarella, mushrooms, artichokes, ham and olives. This recipe by Chef Joe Zumbo can be made with a good store-bought base, or make your own dough and leave it to prove in the fridge for 24 hours, before slathering on the Napoletana sauce and toppings of choice.
Pizza always makes a bad day feel better and there's nothing nicer than a perfect slice of
Margherita pizza
– a simple pie hailing from Naples.
When done right, there should be a bubbly crust, crushed San Marzano tomato sauce, fresh mozzarella and basil, a drizzle of olive oil and a sprinkle of salt…that is all!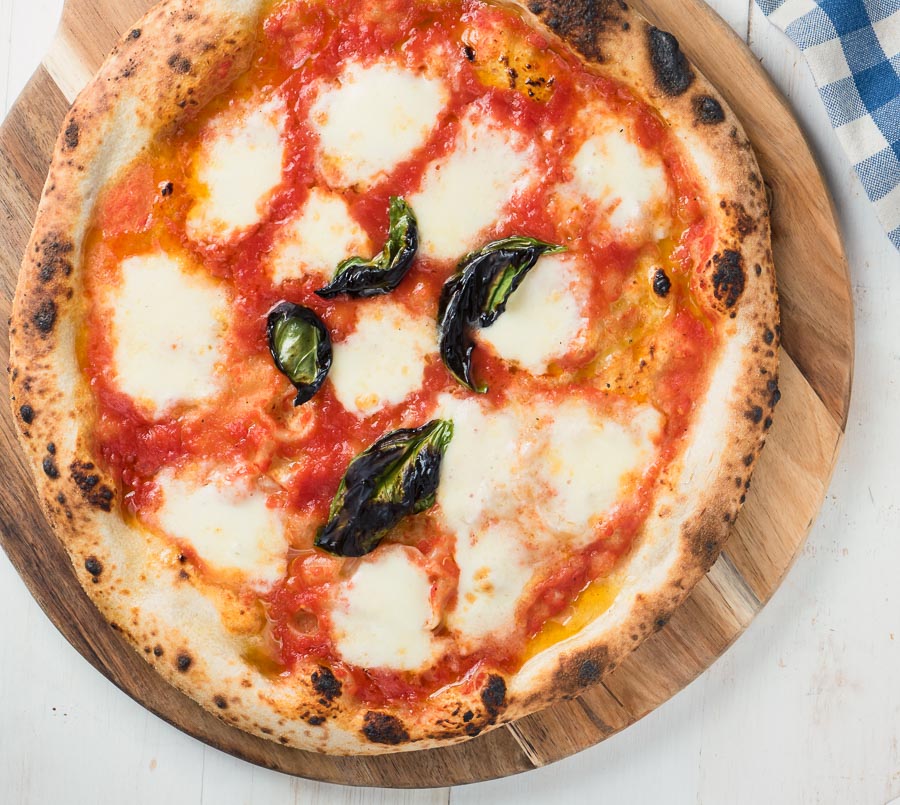 Barbeque chicken pizza
is a staple on the family dinner table of many, this recipe is quick, and easy and can be accompanied by a myriad of different ingredients. Make things really simple and buy a pre-cooked chicken to shred, along with good quality BBQ sauce, red onion and coriander; again you can make the base yourself, or opt for a store-bought version.
For more pizza recipes, click
here
.