By Laura Rancie.
Chef Jae Bang is challenging typical! At least that's the big bold heading on
Freyja Restaurant
's page about its world-travelled Head Chef and Father of two. Korean-born Jae is heading up the 14 Chef-hatted restaurant in Melbourne's CBD since its opening in 2022 and taking the city by storm with a Nordic approach to Australian dining.
For a Chef who claims to have actually landed in the kitchen by accident, his resume to date is outstanding having worked in America, Spain, Norway, Korea and Japan and learning crucial elements of the industry in each place.
It was his involvement and influence in Sven Erik Renaa's restaurant,
RE-NAA
, in Stavanger, Norway earning two Michelin stars that Jae's reputation skyrocketed and caused Freyja's current Chief Operations Officer to approach Jae. Lured by the vision he was being invited back to Australia for a company that creates and curates a sense of community across an entire ecosystem including workspaces, bars and restaurants, well-being and more, Jae excitedly accepted.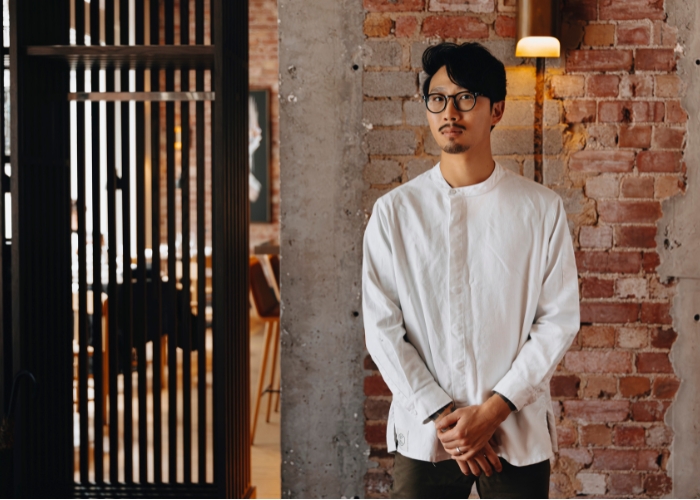 Norway is a country that a lot of people will never get to visit. How did you end up there?
An old colleague from New York told the owner and Chef, Sven Erik of RE-NAA in Norway about me. They wanted to take RE-NAA to the next level and needed someone to help them. Sven flew me to Norway to meet and I saw a great opportunity.
What was that time in Norway like?
I had an incredible experience at RE-NAA. I had the opportunity to be part of building the restaurant from the ground up, which was an amazing learning period and the process allowed me to gain a wealth of experience. What made it even more remarkable was that within just eight months, we earned two Michelin stars and were recognised as the best restaurant in the Nordic countries.
What piece of the Nord culture would you bring back with you to Australia if you could?
A strong sense of community: Scandinavian countries often rank high for liveability and their strong sense of community plays a role. People in the Nordic region prioritise mutual support, equality and respect. This vibe extends to everything, giving a distinctly local feel. This camaraderie is also evident in the restaurant industry, touching everyone from staff to customers and suppliers. This sense of togetherness sets the region apart from many other places.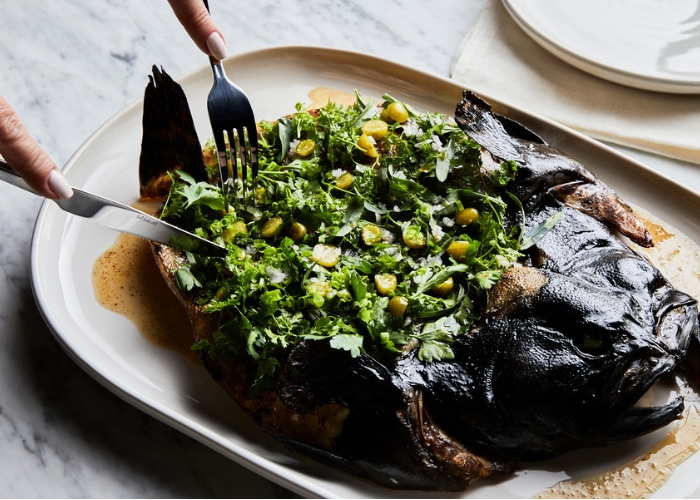 Photo credit: Parker Blain
How has being a father changed you?
I have two daughters, one is five and a half and the other seven. Being a father has helped me to have better anger management and more patience and know how to talk with a sweeter voice. LOL.
How do you manage the balance between being a Dad and a crazy successful Chef?
It's a never ending challenge and it's not easy to do. Managing a restaurant demands a lot of time, which makes my days off crucial for dedicating my attention solely to my kids. I prioritise spending quality time with them. We share a lot of hobbies together.
You've cooked and lived in vastly different parts of the world. What have you learned from each place?
Norway:
how to curate and nurture a strong team that has a deep culture and extreme bonding between team members. Not just a boss-and-employee relationship.
U.S.A.:
New York is fast-paced and extremely competitive. The Chefs there grind hard and just want to get better and better each day. It's a sink-or-swim environment and it definitely pushed me to get better.
Korea and Japan:
Discipline. To shut up, listen, respect others and not make excuses.
Spain:
Spain primarily taught me how to run all other aspects of a restaurant besides just cooking. So much goes into running a restaurant. It's not just about delivering great food. Spanish people are very passionate people and it extends to everything they do including partying!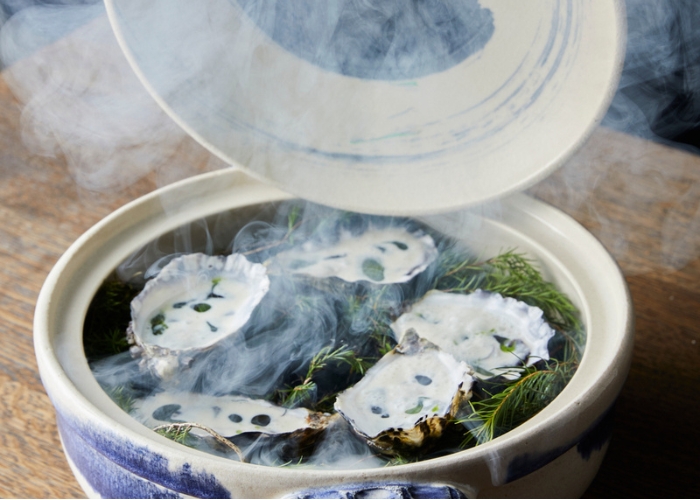 Photo credit: Parker Blain
You use different methods of preparing food, such as pickling, smoking, curing and even lacto-fermenting. How does each of these affect the final flavour, texture and food profile?
By employing different techniques on identical raw ingredients, we construct intricate layers of flavours from the same foundation. Additionally, through preservation methods, we seize the essence of products during their prime season, enabling us to harness them even when out of season. While these may not always take centre stage in a dish, they contribute distinct dimensions of taste, enhancing complexity and elevating the overall dining experience.
What book are you reading at the moment?
I read a lot of kids' books! Our favourite right now is
Where the Wild Things Are
which is a classic story. Another book I'm reading is Measure what matters by John Doerr.
You can follow more of Chef Jae Bang on his
INSTA