For those of us who are health conscious, there are benefits to imbibing a glass of your favourite red.
Darker grapes are higher in antioxidants and can help with heart health, along with lowering bad cholesterol and reducing the risk of cancer. Red wine is also credited with keeping your memory sharp, treating the common cold and lessening the occurrence of depression in the middle-aged to elderly.
Did you know the most expensive red wine around the world is Domaine de la Romanee-Conti, selling for about $19,000 per bottle? In 2018, two bottles of 1945 Romanee-Conti sold for $558,000 and $496,000 each – this one-of-a-kind was an uncommon wine with only 600 bottlings at that date.
As we settle into the colder months, nothing is better than a glass of red in front of the fire with someone special, watching a movie.
Here are four of our favourite robust reds to try this Winter:
Casual eatery and wine bar,
South End Social
on Mann Street is the place to head in Gosford for bites and a glass of red, like Rustic Bay's Pinot Noir from the Mornington Peninsula or a Chalari Chianti from the Swan Valley.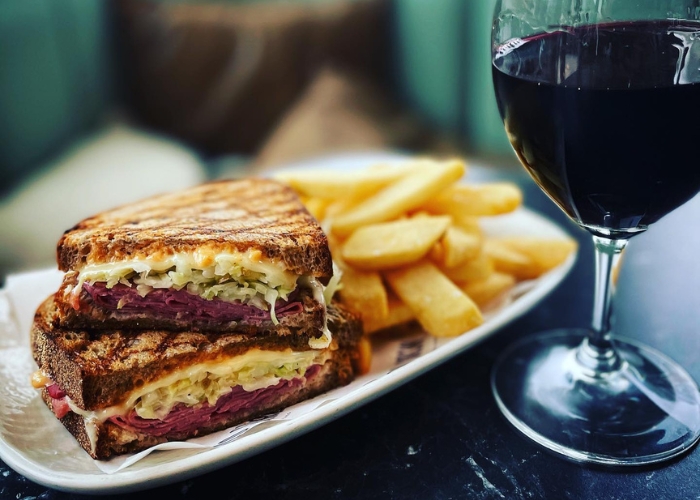 Sit at the blue-tiled bar or a cosy table and chill out with friends while perusing a menu promising great pairings for any glass from the wine list, such as beef cheek arancini, red pepper coulis and Parmesan, or a roast pork belly panini, with semi-dried tomato pesto, marinated eggplant, mozzarella and fries.
Savannah Estate
on Mount View Road in Mount View is the namesake of third-generation winemaker Savannah Peterson, who blends fresh passion for wine with a rich family history in winemaking and tradition.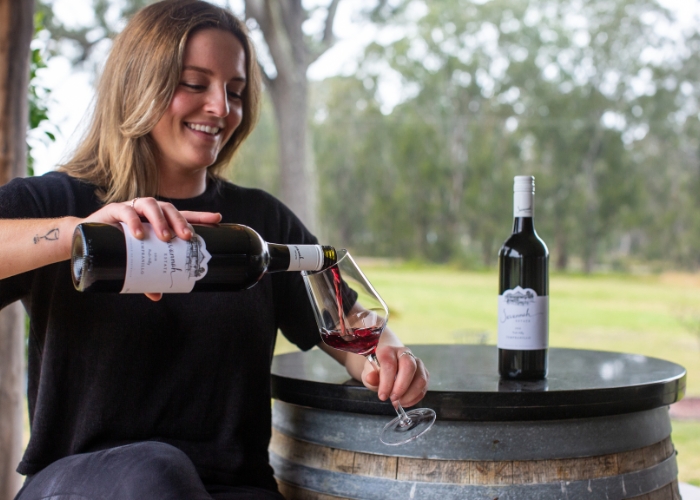 The Peterson family has been making famed wine in the Hunter Valley region since 1982 – following in her grandparents and parents' footsteps, Savannah embraces wine and food with the same intensity and passion as her forbears.
With a nose of lifted plum and stewed red fruit aromas, there are hints of 'red frog' confectionery and toffee apple in Savannah's
2019 Hunter Valley Shiraz
, along with nuances of leather and spice; while on the palate, this drop is rich, ripe, savoury, elegant and soft.
Find a wine bar and bottle shop representing sustainable winemakers, wine drinkers and wine ethos at
Glou
on Smith Street in Collingwood. Tucked in between sustainability-focused Friends of the Earth and Beermash, this wine dispensary sells vino exclusively from kegs into reusable bottles from one of 16 on-tap varietals.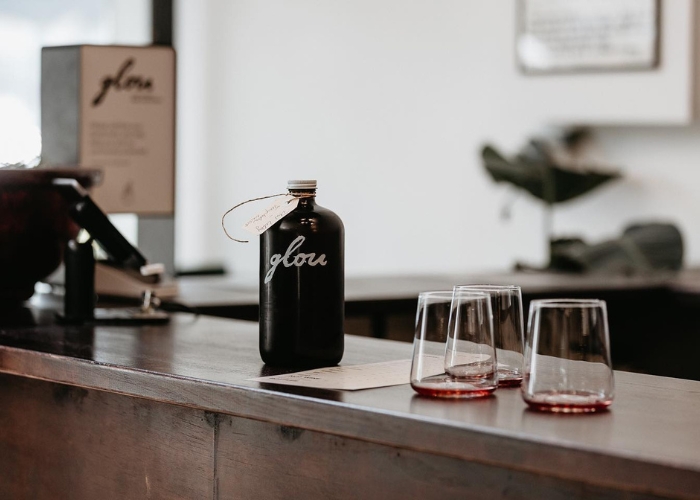 Encapsulating the true, ever-changing nature of the Barossa, try
Locomotive by Rasa
on the dinner table for your next meal – it sways and rolls through you with deep, dark fruits while the edges are lifted and bright.
Situated on the famed Cambrian-era soils of Heathcote,
Sanguine Estate
on Shurans Lane is an ideal location to soak up scenic views and enjoy a taste of unspoilt flavours. Established in 1996 and producing the first vintage in 2000, Sanguine's family-run award-winning boutique winery aptly reflects a passion for natural winemaking, taking place within flourishing surrounds.
At the RED five-star James Halliday-rated winery and cellar door, you'll be greeted by one of the Hunter family to enjoy tastings of highly awarded wines, such as the
2021 Tempranillo
with deep ruby red, vibrant and youthful characters along with ripe berries, blackberry and cherry for an alluring dried herb complexity.