By Leigh O'Connor.
Overshadowed by the iconic and dizzying heights of the Petronas Twin Towers, Kuala Lumpur is the heartbeat of Malaysia and its street food culture is legendary. While this type of fare may be a growing trend in other parts of the globe, in KL it is simply a way of life.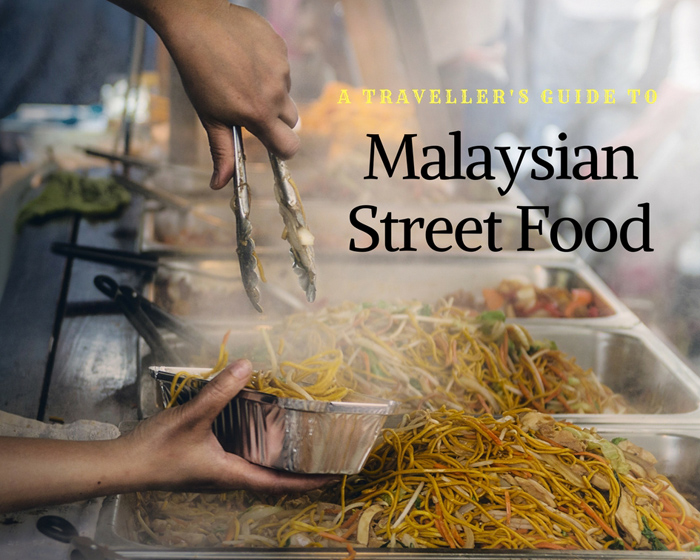 Embracing modern times with towering skyscrapers and the latest technology, KL still retains entrenched traditional customs, religions and culinary charm. Colourful food stall lined streets abound on every corner, where hawkers provide some of the best dining experiences in Malaysia - from fried oyster omelettes to the national staple of nasi lemak.
Traditionally a breakfast dish, nasi lemak is now eaten at any time of the day, combining fragrant coconut and pandan-scented rice, sambal ikan bilis, toasted peanuts, hardboiled egg and cucumber.
With a generous use of spices and ingredients like coconut milk, lemongrass, kaffir lime, tamarind and ginger, Malaysian food creates a symphony of flavours on the plate. Inspired by influences from Thai, Portuguese and Dutch cuisines, it is highly complex and diverse just like the melting pot that is KL and its more than 7 million inhabitants.
One of the trademarks of South East Asia, street food markets – or pasar malam – deliver a widely different experience to indoor dining and service. This is roadside gastronomy at its finest, offering tourists and locals alike the chance to sample delicacies steeped in historical and cultural significance.
Let's take a look at some of the top spots to get your street food groove on in KL: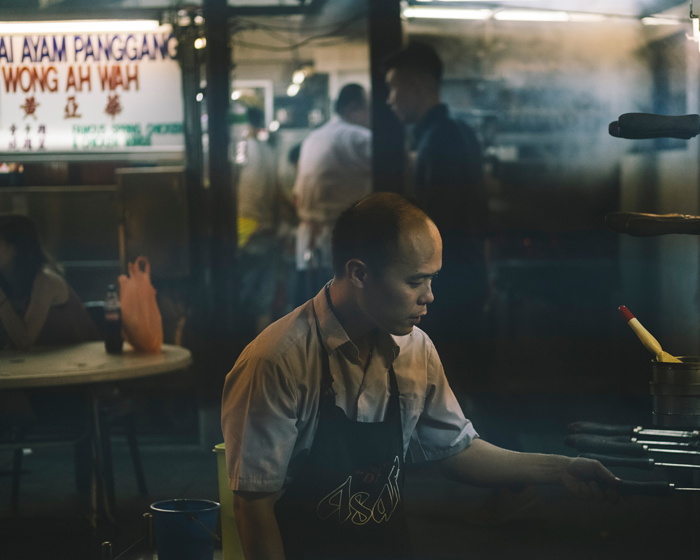 Jalan Alor
Once an infamous red light district, Jalan Alor is now one of the brightest spots on the street food circuit and a must do destination for foodies. There is not much going on during the day, but at night the street comes alive with the hustle and bustle of hawker stalls.
Make sure to bring a hearty appetite to taste some of the most unique dishes in Malaysia and don't be afraid to ask for recommendations from stall holders, as usually menus won't be in English.
One of the most locally loved eateries in Jalan Alor is Wong Ah Wah - where honey-coated barbeque chicken wings are the house specialty, teamed with a local beer. Also try the sweet, garlic fried egg noodles with roast pork, but be careful this dish can be addictive!
Lot 10 Hutong Food Court
This gourmet village in the Bukit Bintang area brings together the handpicked best of KL and Penang street vendors in one spot, some second and third generation cooks and all with a special signature dish to share with diners. It is Malaysia's first and only heritage destination that pays tribute to good food and the art of local cuisines.
More of a food court vibe complete with air-conditioning, guests shouldn't expect hawker prices but the quality of fare is hard to beat. Fried oysters, beef ball noodles, roast pork, Hokkien mee and even pork burgers can be devoured while enjoying a respite from shopping and the heat outside.
Make sure to try Chong Hwa's Hainan style succulent chicken and fragrant rice, or grab a snack like steamed har gow prawn dumplings from the roving yum cha trolleys.
Taman Connaught
This humming night market in the residential area of Cheras boasts more than 700 stalls, stretching 2 km long and is open on Wednesdays from 5.30pm to midnight. Always crowded, be prepared to squeeze past other tourists and locals looking for cheap goods and fare from all over Asia. Taman Connaught is also one of the few night markets that has a number of Thai vendors, diversifying meal options available.
No visit to this market would be complete without trying Big Tree Lin Kee's steamed fish head with tom yum sauce. Stingrays are also available along with pig's trotter in vinegar, deep fried tofu with mayo and chilli sauce and clams with salted fish.
OUG (Overseas Union Garden) Night Market
A lesser-known, but more traditional night market, OUG showcases different Chinese ethnic cuisines from local Hakka to Hong Kong Cantonese. Open on Thursdays from 6pm-11pm, OUG is about 8 km from the city centre and this maze of streets and back lanes is home to everything from groceries to bling bling fashion.
Tuck into wok fried char kway teow - flat rice noodles with cockles, bean sprouts, Chinese sausage and eggs - while wandering the stalls and pick up delights such as dumplings, crispy crepes and sweet iced cendol dessert, with droplets of green rice flour jelly, coconut milk and palm sugar syrup.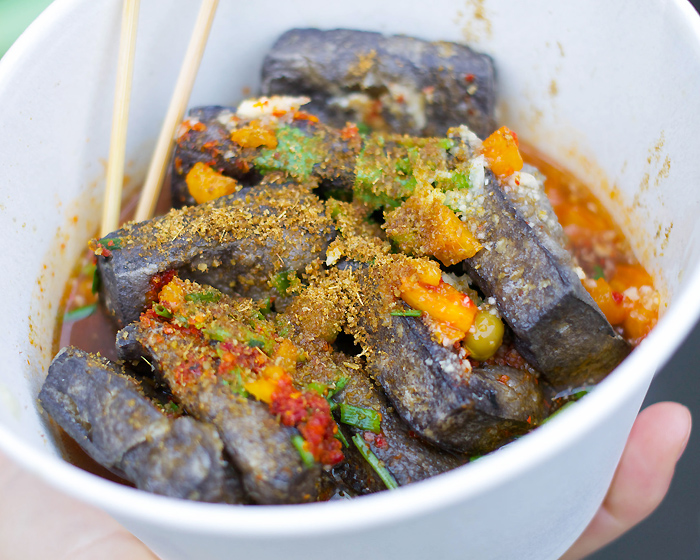 Pasar Malam Sri Petaling
Famous for its deep-fried squid and Chinese stinky tofu (pictured), Sri Petaling opens every Tuesday from 5pm until late. While it is similar to other night markets, it is a step up in some regards with tables and chairs where guests can take a load off and chow down, before exploring the maze of stalls littering the zig zag streets.
Must samples include pork and leek dumplings, deep fried mushrooms lightly dusted with chilli powder and bite sized pieces of nien kou (glutinous rice cake), with its crispy batter and gooey centre. Local specialty tauhu bakar is not to be missed - grilled tofu is quartered, tossed with Penang special spicy sauce, cucumbers, peanuts and chicken floss, creating a flavour explosion in the mouth.
Tapak Urban Street Dining
Tapak is a haven for hipster-like food trucks, catering mainly for a Western-influenced clientele. The brainchild of four high school friends and open every night of the week from 6pm, this city centre market serves up a huge variety of culinary options at low cost.
Expect Indonesian, Chinese, Italian, Mexican and Malay dishes, along with fruit shakes and coffee. Be tempted by tasty morsels such as buttermilk fried chicken drumlets with curry leaves and chillies, or a plate of sarawak kolo mee with noodles, braised beef and black bean sauce.
Left craving more? Click here to discover everything this city of contrast and diversity has to offer.