By Leigh O'Connor. Photography by Nikki To for The Bridge Room, supplied.
It's fair to say, Ross Lusted is a patient man.
The mastermind behind Sydney's Chef-hatted The Bridge Room, Ross grew up in South Africa, where the family's preferred method of cooking was grilling and barbequing. When his family moved to Australia when he was 10, little did Ross know these memories would form his fundamental connection to cooking.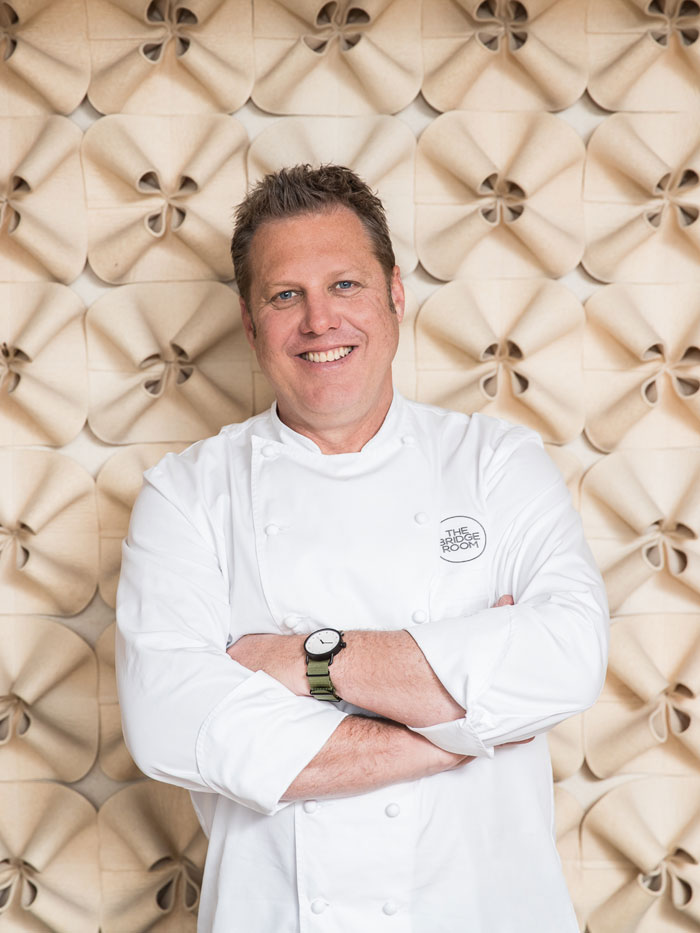 Ross took a break from the pans in 2000 to pursue a different journey through travelling and working abroad; it wasn't until 11 years later that he rediscovered and re-evaluated his true passions.
"I decided I wanted to cook again. I went back to the fundamental enjoyment of cooking and that was grilling with my father. I started cooking food that was important to me," he recalls. "A lot of my technique was imbedded in my roots and in my South African DNA, with the idea of cooking over charcoal.
"It has sort of evolved today into what you can put onto a restaurant plate. But there really is no limit."
Ross says the menu he serves at The Bridge Room has been over 25 years in the making. The restaurant team is on a constant search for new suppliers, always digging deeper and finding more.
"It's just the way I have decided to do it now and it's very difficult to do unless you do own your own restaurant, you need to have that confidence and also the freedom to be able to do it."
As a Chef, Ross relates to the lifelong pursuit of perfection, through patience, practice and rejoicing in imperfections. So much so, he was willing to wait a staggering 15 years for the building The Bridge Room is housed in, to become available.
Originally built for the wool industry in the 1930s, the restaurant's interior gives nod to the soul of the space, with commissioned wool artworks and the selection of placements used, which are made from felt.
He has also designed his own ceramics for the restaurant, a skill picked up during his time spent in Japan.
"I have learnt there is a link from the ceramics to the food, which is linked to the way the food sits in a bowl or the plate. It's part of the structure and it's part of the texture. It's not a case of let's just go out and buy it."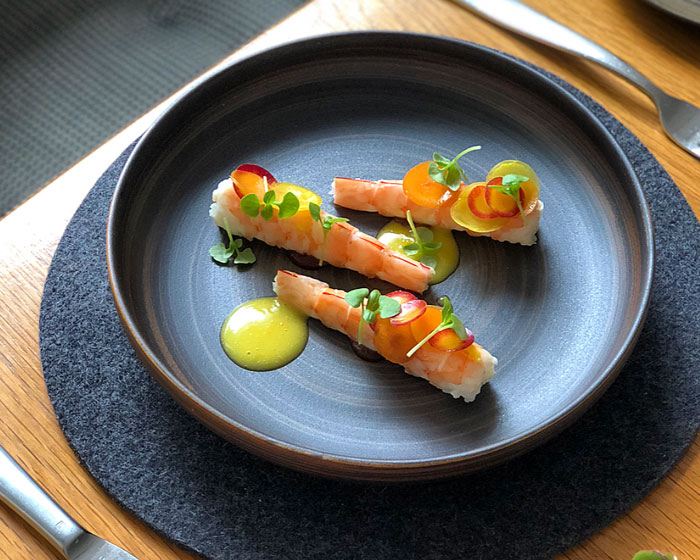 All these elements can be seen in Ross's dish of King prawns, spiced peppers, aged apple vinegar, orange butter, pickled heritage carrots and basil. The vibrant colours of the carrots and harissa stand out boldly on the black plate, while the addition of green micro herbs adds a fresh texture.
Finding as much enjoyment as a Chef watching people have a good time at his restaurant, he explains it is more motivating seeing his diners experiencing the menu as a whole, than to be constantly asking if they got what he was meaning with each dish.
As one of this country's leading industry powerhouses, we are all wondering what boundaries Ross will be pushing in 2019 with his progressive way of thinking and talent for staying true to himself.
To try Ross's recipe at home, click here.