Going out for tapas is something that happens on a daily basis in Spain – these small plates full of flavour and variety are always served with a drink and best enjoyed with family, or a group of friends.
On Thursday June 16, prepare to get your tapas on as we celebrate World Tapas Day! These mighty morsels can be anything from paella and croquettes to ham and cheese on toast; contrary to popular belief they are not starters, you start with tapas then you end with tapas.
No one is really sure where tapas originated from – the most well-known theory is that Spain's King Alphonso the Tenth had to have little bites of cheese, bread and ham with his wine to help keep up his strength.
Once he discovered his hangovers lessened in the morning with this practice, he ruled that alcohol must be served with something to eat to prevent the wine from going straight to his head.
The word 'tapa' literally means a 'lid' – Spanish locals found another use for their beloved tapas as well as a hangover cure, they would set their food on top of their wine glass to stop bugs from flying in.
Looking for somewhere to celebrate all things tapas on Thursday? Here are four of our favourites:
Bringing the bright flavours and exhilarating atmosphere of Barcelona to the heart of Melbourne's inner east,
Tinto
on Burwood Road in Hawthorn offers a relaxed setting for people to meet and eat. With a long Spanish-style bar and dining area, as well as alfresco footpath eating and a small courtyard, Tinto is the ideal place for a catch up with family and friends over a cerveza or vino, while grazing on delicious tapas.
June is tapas month at Tinto, so drop in and devour aromatic lamb meatballs, tomato salsa and whipped feta; or beetroot cured salmon, pickled radish, roasted beetroot, smoked goats' cheese, fresh horseradish and lavash.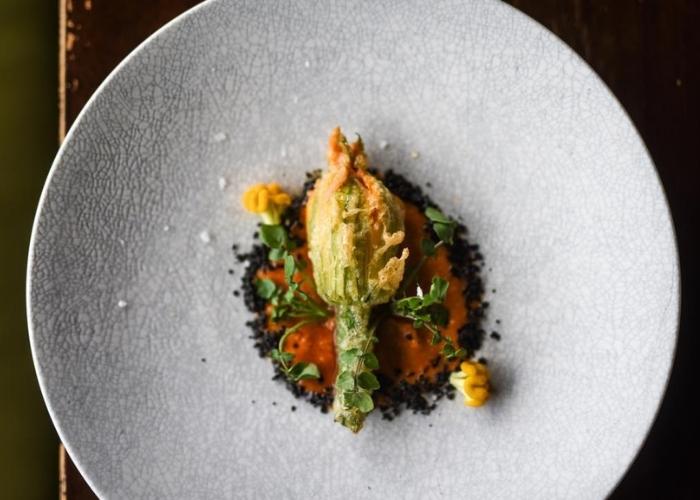 June is tapas month at Tinto in Hawthorn.
Located at Sydney's vibrant King Street Wharf,
Zoha Food & Wine
is the dining destination to meet for great food, wine and fantastic cocktails. Elegantly set across two levels with stunning harbour views, this Lime Street restaurant is the place to go for an intimate dinner, family catch-up or extravagant event in stylish surrounds.
From the tapas menu, sample dishes such as zucchini flowers stuffed with lemon zested ricotta and Parmesan cream sugo, fresh basil and watercress; or housemade lobster and crab mousse ravioli with tomato, basil, chilli and a dash of cream.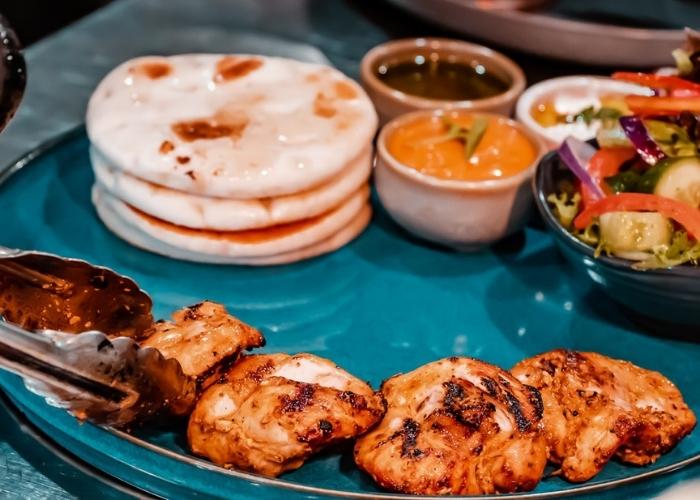 Take in Sydney Harbour views and great tapas at Zoha Food & Wine.
Classic Spanish tapas and clever cocktails make
Cohiba Bar
on Thompson Avenue the hottest place to be seen on Phillip Island. This Cowes dining and drinking destination hits all the marks with glowing neon signage claiming there are 'No Bad Days', intimate table settings and a well-stocked bar making it the ideal place to catch up after a day exploring the island.
Stave off hunger with plates of crab bruschetta, salad, housemade aioli, charred baby capsicum and jalapeños on tomato bread; or fried sardines, housemade aioli and lemon dressing.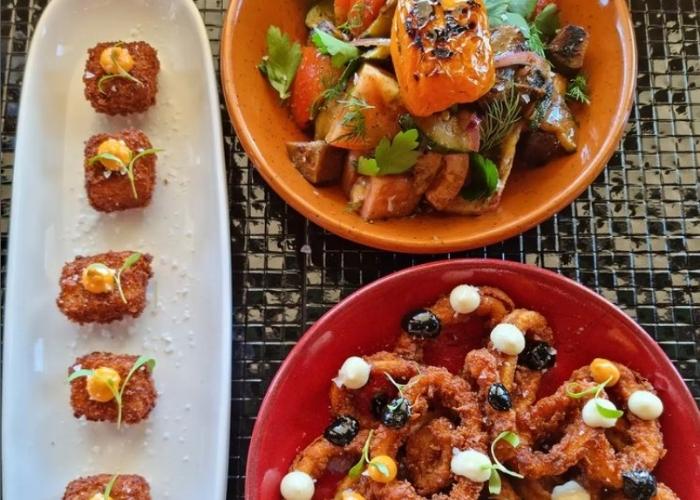 Head to Cohiba Bar for classic tapas and clever cocktails.
A place where stories are born and old tales are told, drop by
Mr Watkins Bar
on High Street in Penrith to be transported to a time forgotten. This café by day and old-fashioned bar and restaurant at night has been styled like the library of 18th Century explorer Captain Watkin Tench, with worn leather Chesterfield couches for chilling out, exposed brick and cosy table settings.
Perhaps share lamb ribs and honey rosemary dressing, or sticky chicken wings with Pinoy-style sauce; while larger appetites are satisfied with jerked whole chicken and sides of potato bravas and seasonal greens.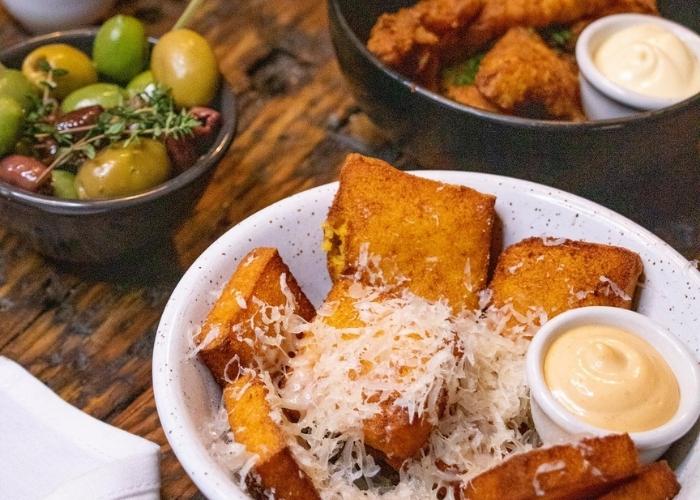 Stories are born and old tales told at tapas hotspot Mr Watkins Bar.
For more tapas spots near you, click
here
.