Are you always on the lookout for a new café or restaurant to indulge yourself, family and friends?
No sweat…we have you covered! Every week AGFG will aim to let you know what new venues have opened in your area and why you should give them a try.
You can help too – just click
here
to email our PR team and let us know of a new eatery in your suburb so we can inform everyone and help these establishments thrive and survive during uncertain times.
Delicious fare that is unique, casual and healthy is what you'll find on the menu at
SpitJack
on Victoria Road in Northcote. Named after the generic term for working men who toiled their days in front of huge castle fires, turning the spit as if their life depended on it; this Melbourne restaurant specialises in flatbread cooked by 'Bertha' and stuffed with all manner of moreish fillings.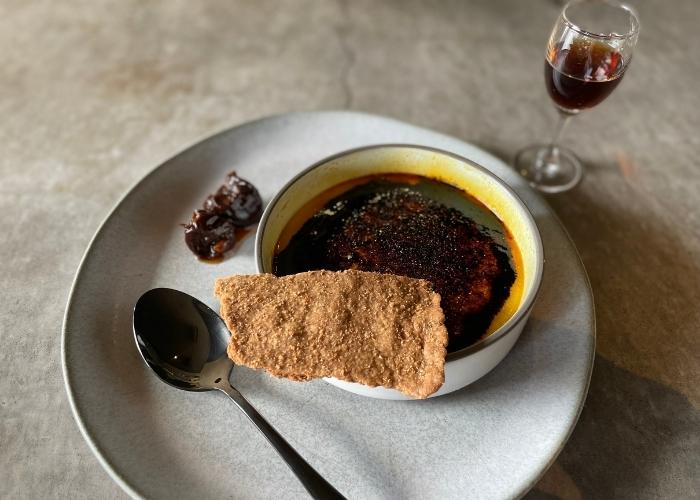 Why should you drop in for a meal and drink at SpitJack? Here are three good reasons:
What's your most popular dish/drink:
Try finding a SpitJack anywhere else in the world! We've usurped the moniker to coin our topped flatbreads and name our restaurant, so they are a must try!
Our flatbreads are made daily and topped with sumptuous fillings from the fire (or 'Bertha' as we call her, our Parilla grill) and housemade pickles and sauces. Wash it all down with a 'PickleJack' – a Bourbon shot accompanied by a shot of some pickle juice from our roasted and pickled bullhorn peppers.
What's your point of difference:
We may be one of a handful of restaurants to use a 'flambadou' (try saying that after a few) to flame hot beef fat over a tomato plate. We also use an antique hot iron to burn our custard (and any badly behaved customers) for a theatrical smoking effect.
What is a fun fact that not many people know about the restaurant?
The name SpitJack was used as a term for the boy who turned the spit in front of large castle fires. He was later replaced by a dog and then a mechanical device -seems like the machines always win.
Our logo has its shape influenced by the hooks of a mechanical SpitJack and its colour reflects the flame.