By David Ellis, from vintnews.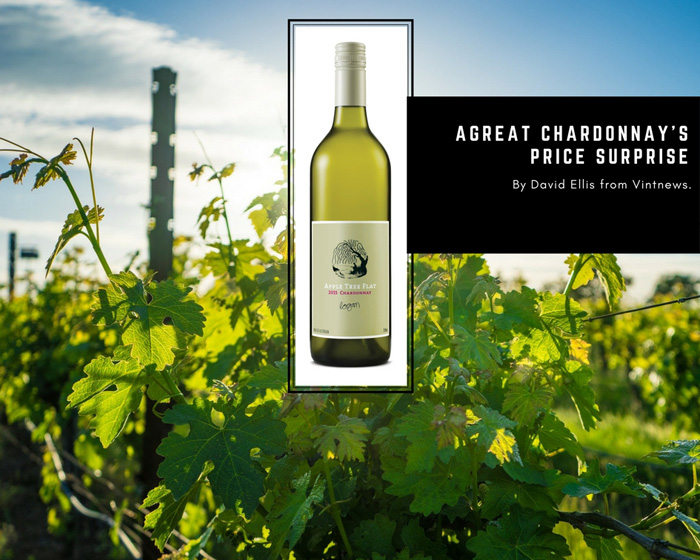 We've readily confessed in the past to being unabashed lovers of Chardonnay, a drop we'll defend to the end against the chorusing of the "not another Chardonnay" crowd.
When we were recently offered a sip of a just-released 2015 from Apple Tree Flat in the NSW Central Ranges, we told ourselves that here was yet another reason for our love of the variety… although we did have one query: how come one of such elegance and complexity could be sitting on our local liquor store shelves at just $13?
So, we put our query to the 2015's winemaker Peter Logan, who confessed his own love of the variety, and added: "When handled with respect and allowed to show its true elegance, this one's proof as to just what can be achieved at any price point."
Peter also spoke of the 2015 vintage that he described as a joy in his NSW Central Ranges, the region enjoying a sunny and dry Spring and Summer, and mild temperatures throughout both seasons. All of which, he says, then continued into Autumn, ensuring a harvest of richly flavoured grapes with good texture and varietal character, and thus this ultimately lovely chardonnay with its flavours of pear, lemon and nectarine before a long clean finish.
A really great drop with seafood party platters or a dinner of grilled salmon.
One to note: T'Gallant which was founded amid the rolling hills of Main Ridge on Victoria's Mornington Peninsula in 1990, has a nice range of bubblies pitched at the growing market for quality sparkling priced around $15 to $20.
Their T'Gallant Pink Moscato is particularly interesting, being slightly sweeter than the others and thus of appeal to those with a sweeter tooth, or equally it will pair-up delightfully with sweetish desserts – and yet conversely with spicy Asian food.
At $20 it comes in an attractive curve-shaped bottle that gives it added appeal as either a gift, or to take along as a thank you to a home dinner host.