By Michelle Tchea. Buy the book that inspired this story and many more: Chefs Collective. Find Michelle on Facebook. Photos supplied.
The Lake District of Italy is more than just a stunning destination for nature-lovers. From Lake Maggiore to Orta and even skipping over to Novara – the home of more than 800 rice producers, self-professed gourmands can revel in some of Italy's best wine and gourmet dining experiences. Although Piedmont is possibly seen as a very humble destination, Michelle Tchea discovers the region, thanks to hard-working families is, in fact, the perfect hub to feed a growling stomach.
With the kind-hearted Italian hospitality running deep in the veins of many Piedmont locals, you would be hard-pressed not to buckle at your knees after visiting. The perfect itinerary awaits foodies and gourmets looking to explore the 'real' Italy.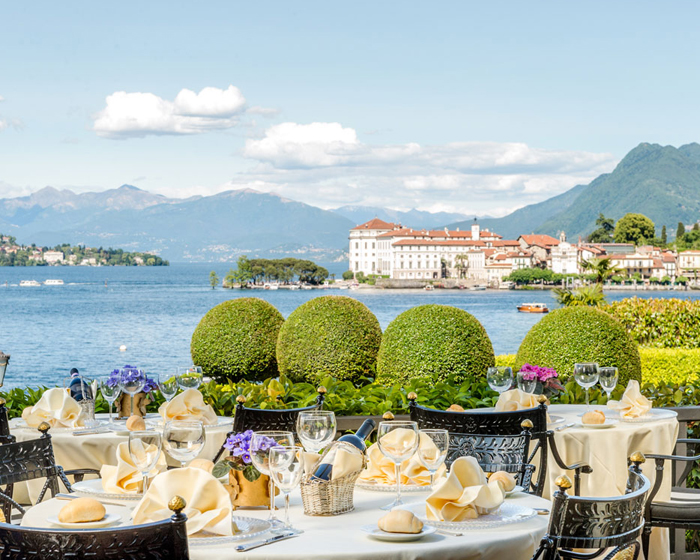 Forget what everyone tells you – Lake Como is not the cooler or more worthwhile lake to visit when in Italy. While Como does carry a lot of celebrity status, thanks to Clooney and DeNiro purchasing million-dollar Lakefront properties, Maggiore offers charm and Belle Epoque class which should not be overlooked when touring the region.
If you have doubt, Ernest Hemmingway might well convince you, claiming Stresa, the region bordering the Piedmont lakes to be paradise, "This beats paradise all to hell,' he observed. And who are we to question Hemmingway?
Rather than following in Ernest Hemmingway's footsteps, opt to visit and indulge in a favourite of mine:
Villa E Palazzo Aminta
, an idyllic 5-star luxury hotel sitting on Lake Maggiore. Reinventing luxury, the hotel perhaps offers one of the most prized views of the lake with excellent service on their patio overlooking the lake. The restaurant is fantastic not only for the food, friendly service but of course the view from their terrace is simply unbeatable.
Jumping on a motorboat from the hotel's private dock, you will find yourself en route to the famous islands of the Lakes, each with their own characteristics to explore. Isola Madre is perfect for a stroll discovering exotic plants and wildflowers typical to Lake Maggiore, while Isola Bella with a magnificent palace and botanical gardens (still owned by the very rich and aristocratic Borromeo Family) invites you to explore a gallery of historical artwork. Isola dei Pescatori is perhaps the island for foodies, many great restaurants line the border of the island where fishermen once resided. With only 3 families still operating as fishermen on Pescatori, indulging in one of the restaurants is a homage to the hardworking labourers of the past. A good choice would be
Restaurant Verbano
, Isola dei Pescatori.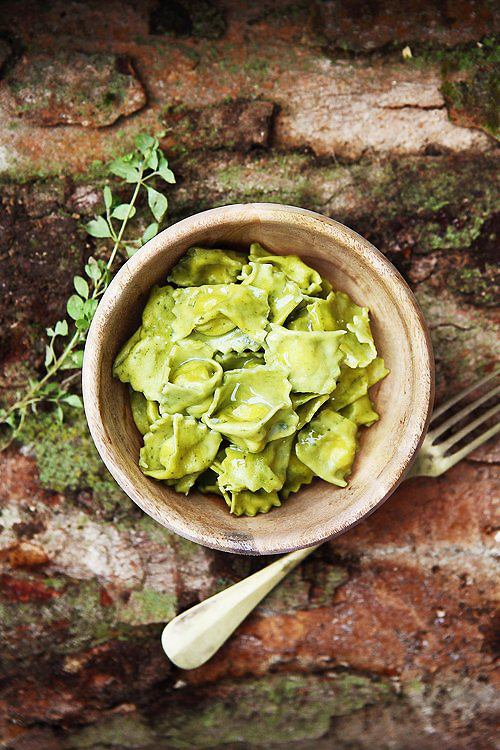 Homemade pasta from Villa Pizzini, Mottarone.
Leaving the lake behind, a short 20-minute cable car ride up to the top of mount Mottarone should be on everyone's list. Panoramic views of all 7 lakes at 1492m stretching over Piedmont, Lombardy, the Alps and the Milan skyline cannot be rivalled. For foodies, Mottarone is more than just a ski resort during the winter, a favourite has to be
Villa Pizzini
.
Ivan and his wife, Chef Sabina have given up the hustle and bustle of London to be in the heart of their hometown, Mottarone.
Homemade pasta, ambitious dishes like risotto with licorice and a very wide selection of local wine served by the glass, thanks to the
Coravin
system, Villa Pizzini gives a whole new meaning to the phrase 'Alpine Dining'.
On a completely different scale, Castello Dal Pozzo offers history buffs a chance to explore life living in a castle. A renewed palace hotel, the Victorian Neogothic style castle is romantic with brides opting to have their wedding surrounded by the lake and more than 50 acres of parkland. With the children of the Dal Pozzo D'Annone family now influencing more of the hotel structure, a new pool, wellness centre and other updated amenities are in the pipeline... definitely not a place for the old anymore!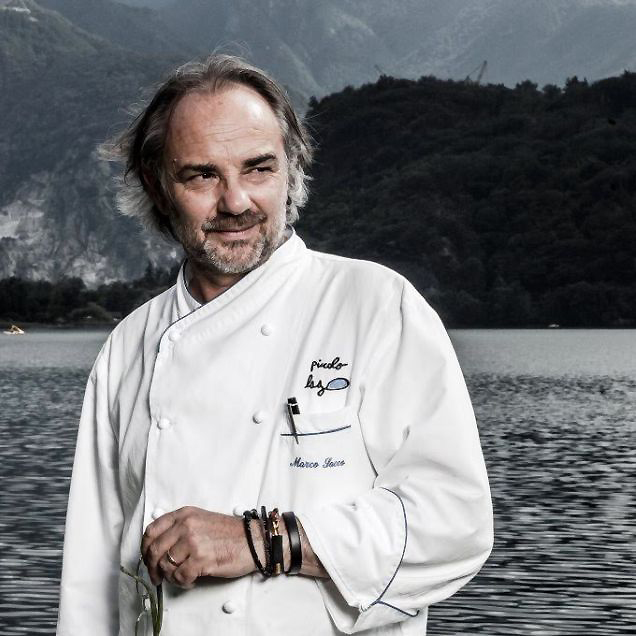 Chef Marco Sacco of Piccolo Lago, a star on the lake.
For the ultimate dining experience, look no further than
Piccolo Lago
, a restaurant by two-Michelin-starred Chef, Marco Sacco. The Chefs table experience puts you in the heart of the kitchen, experiencing a Michelin-starred restaurant like no other, but if you prefer, sit by the window overlooking Lake Mergozzo. The tasting menu is heightened by excellent service with the creamy carbonara being my favourite, as well as the fish – bones and all! Don't forget to save room for dessert.
Top tip: stop at the
Alessi factory
and see the Italian made kitchen gadgets to make your life easier as a cook.
If you are still hankering for something delicious, drive to
Luigi Guffanti
, in Arona to taste and learn more about local cheese like Toma, Bettelmat and Gorgonzola.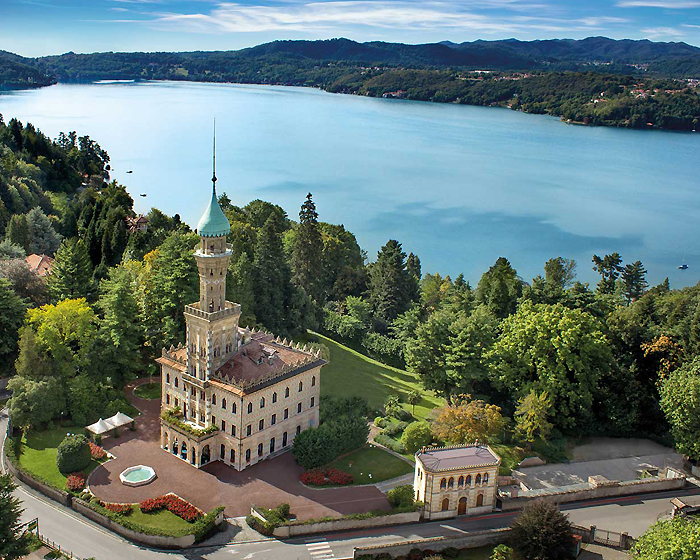 The opulent Villa Crespi.
Villa Crespi, a 5-star luxury resort near Lake Orta draws tourists all around the world to take pictures next to the Moorish architecture, which is now a
Relais et Chateaux
property and home to the famed Chef
Antonino Cannavacciuolo
, a two-Michelin-starred Chef known famously as being one of the judges on the Italian MasterChef series. The restaurant lives up to the hype with excellent executions and presentation of all his dishes – from the amuse bouche to the finish of lobster tails known as sfogliatella (a pastry) – your wallet may cry for help, but it is a spot for romantics and gourmands alike. The hotel,
Villa Crespi
must be seen and experienced to be believed. Opulence is the word which comes to mind.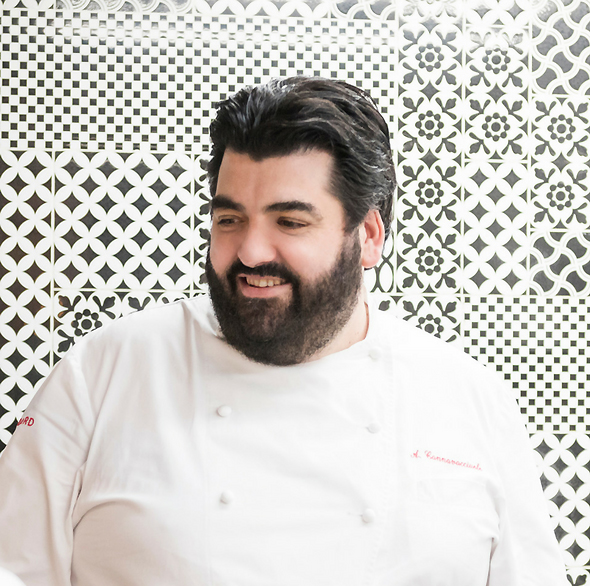 Chef Antonino Cannavacciuolo.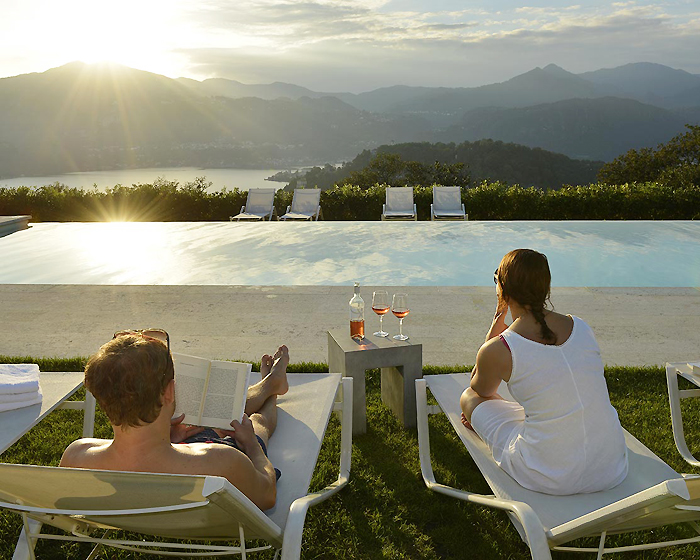 Relaxation and views at La Darbia.
For a more local affair, La Darbia perched on the hill overlooking Lake Orta is my favourite. The Primatesta brothers built a handful of apartments from ruins which once stood on the hills of Orta. The atmosphere created is almost what dreams are made of, beautiful views, lush Italian gardens and a restaurant run by a very capable Chef, Matteo Monfrinotti - churning out delicious Italian classics with his own flair and flavour. The Italian hospitality here once again heightens the whole La Darbia experience.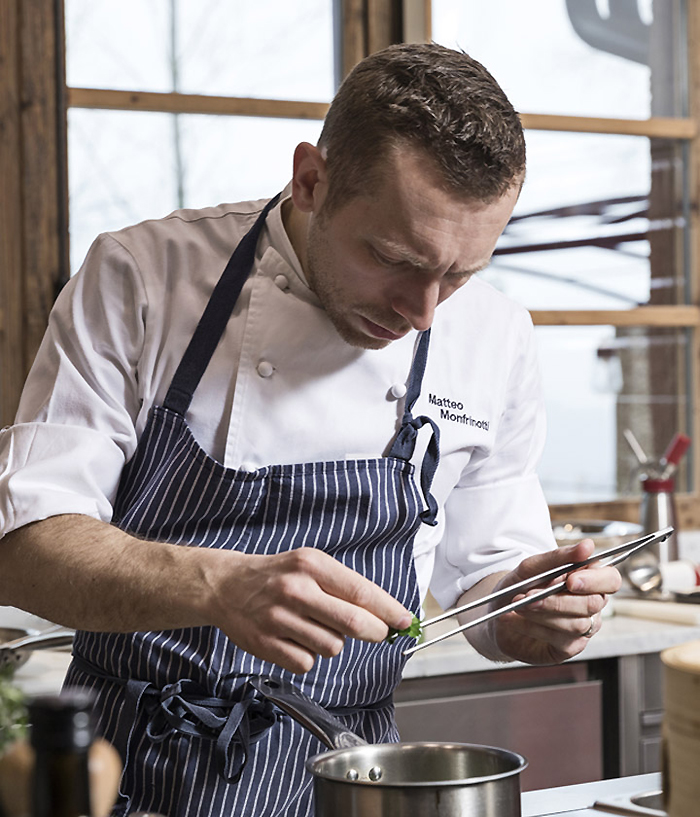 Chef Matteo Monfrinotti.
For more information on any of the regions, check out the Tourism Board's official website, Distretto Laghi and Novara.