By Laura Rancie.
If you think degustations are just about fancy restaurants, think again. The brand new '
Spa by JW
'
'
in the heart of Surfer's Paradise gives those wishing to unwind and relax a massage degustation menu where you can choose your state of well-being, with a signature treatment, beverage, rice paper roll and spa reward.
The new 'Spa by JW', which has just been unveiled at the
JW Marriott Gold Coast Resort & Spa
complements the $35 million hotel transformation on the doorstep of the Gold Coast's golden beaches, overlooking the breathtaking Hinterland and immersed amongst the local Spring greenery. With Father's Day and Spring just around the corner, this is perfect timing!
'Spa by JW' aims to be a beacon of relaxation for each guest's journey and a great Father's Day gift idea, with a massage option called 'Intense Muscle Release'. This specialised technique combines Swedish and cross-muscle fibre techniques with deep stretching.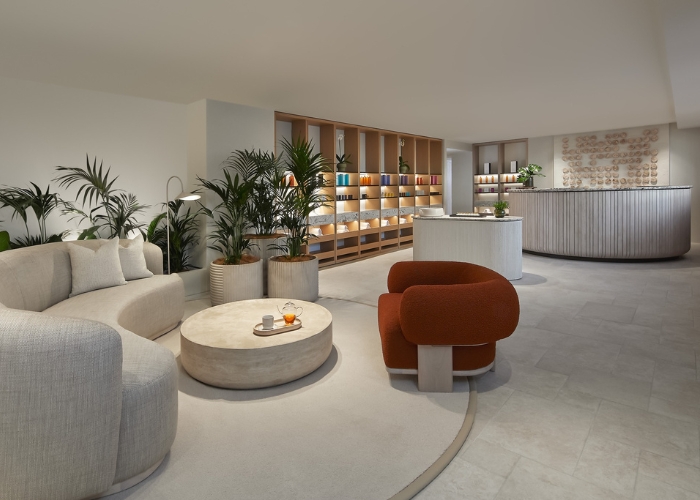 On offer throughout the space is a locally inspired tea service, wine service and thoughtfully crafted food menu curated by Executive Chef, Paul Smart. (As a really interesting side read, head over to our
bio with Chef Paul
to learn how he got into the hospitality industry! It's a good read).
"It is a great privilege to open the first Spa by JW in the Australia and New Zealand region, right here on the Gold Coast," says Ravinder Dhesi, General Manager, JW Marriott Gold Coast Resort & Spa.
"As we've watched the world re-open from the challenges of the past few years, it is an exciting time for us at to finally reveal this long-awaited chapter of our renovation and welcome back locals, domestic and international travellers to relax, unwind and rejuvenate at Spa by JW."

To get your Father's Day voucher or some sneaky 'me' time, head over to the JW Marriott Gold Coast and make that hard decision on the spa degustation menu.