From the Hoodoo Gurus, Jon Stevens and Kate Ceberano to MasterChef legend Matt Preston, this year's premier Tasmanian Summer event Festivale is sure to tick all the food, wine and music boxes for locals and visitors alike.
The annual three-day celebration kicks off in Launceston on Friday, February 1 showcasing the very best Tasmanian produce, wine and beer in the historically and culturally significant outdoor location of picturesque City Park.
Attracting more than 25,000 guests in 2018, Festivale began in 1988 as a multi-cultural street party and has transformed into an iconic event drawing people together to celebrate what the Apple Isle has to offer.
Here's 8 things you must do at Festivale this year: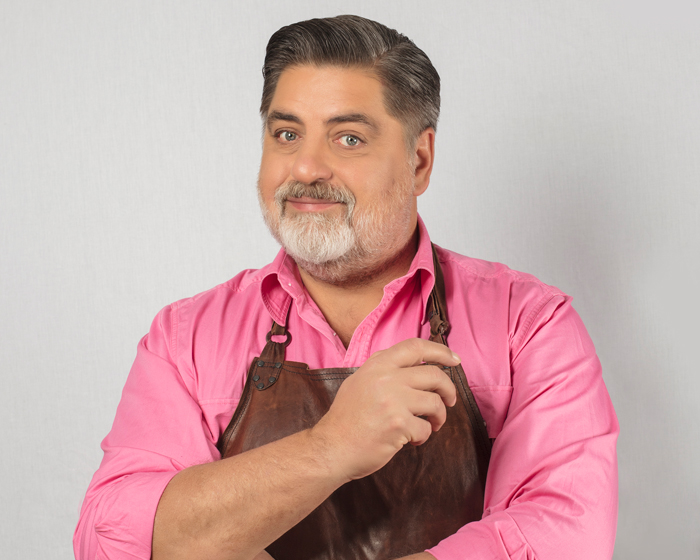 The Tasmanian Food Co's Cooking in the Park:
Presenting a series of eight one-hour cooking demonstrations with guest Chefs such as Matt Preston, Matt Adams, Elliot Chugg, Chris Williams, Amy Luttell, Craig Will and Peter Twitchett, be inspired to recreate their dishes at home using The Tasmanian Food Co's local produce.
They will all share their culinary secrets and experiences, with recipes available at the end of each session. Click here for the demonstration schedule and information.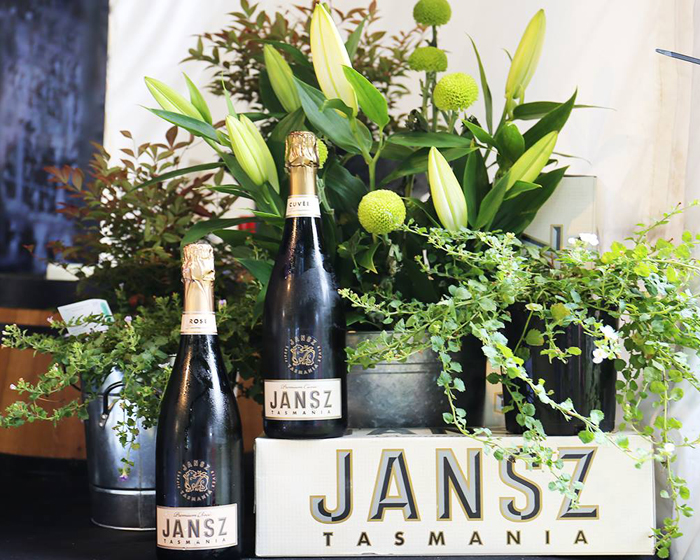 Masterclass Experiences at Victoria's on the Park:
Indulge in a palate-pleasing array of Tasmanian wine, beer, cider and produce, while engaging with some of Tasmania's most inspirational food and beverage producers at this series of Masterclass experiences.
From cider to gin, Pinot Noir to iconic beer and cheese, these events run from Friday night to Sunday afternoon, when the final masterclass will embark on a journey of discovery on how important a glass can be to enjoying a fine wine. To book your tickets, or for more info click here.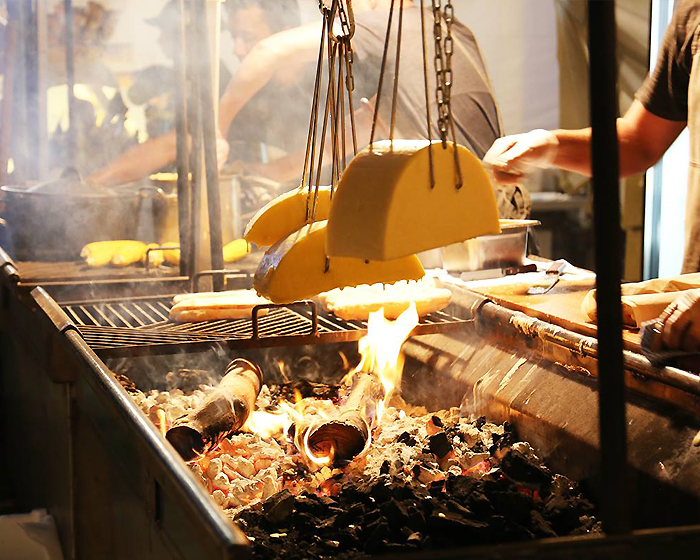 (Timbre from 2018).
Festivale Stallholders:
This year a new interactive map available on the web site, will provide access to stallholder menus, so visitors can plan their food and beverage journey before they arrive at the festival. Each year stallholders feature an amazing range of quality Tasmanian producers, making sure there is something to tempt all tastebuds and palates.
To see the list of what's available in 2019, click here.
Don't Miss the Hoodoo Gurus Live:
At 9.30pm on Friday, February 1 one of Australia's most inventive, lyrically smart and exciting rock bands – the Hoodoo Gurus – will play live at Vjam Stage. From the get go, Hoodoo Gurus created a distinctive distillation of music, including the iconic national anthem 'What's My Scene' which was adopted by the NRL as their promotional theme for five years as 'That's My Team'.
Click here for more information, or to buy tickets.
Jon Stevens Headlines Saturday Night:
Recognised as one of the most talented rock musicians to emerge from Australia (he's actually another Kiwi that Aussie's claim), former Noiseworks front man Jon Stevens has had phenomenal success as a solo artist.
With a raw vocal power that won him attention as a teenager, time has toughened his delivery while tapping into his emotional wellsprings more than ever before. To book your tickets for this must see performance, click here.
Fresh Comedy 2019:
Bringing funny to Festivale, Fresh Comedy boasts a stellar line-up of comedic talent, featuring Tassie's funniest folks and headlined by Australian legends, Dave O'Neil, Claire Hooper and Randy.
Don't miss all the laughs from the KPMG Stage from 7.45pm on Friday, February 1… for more information, click here.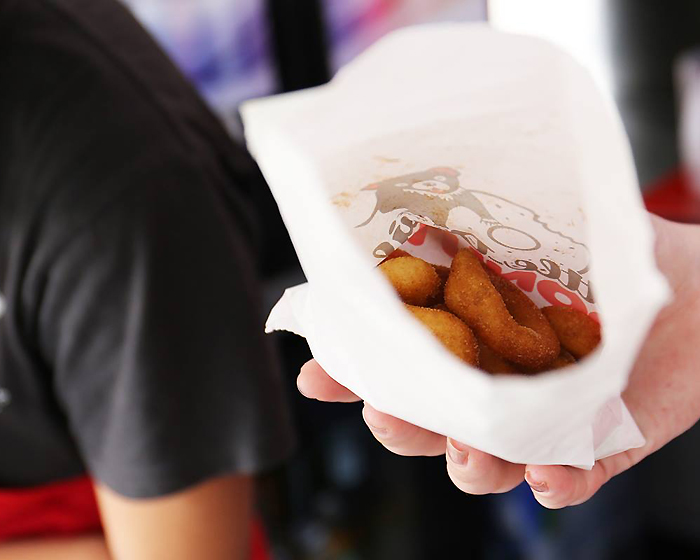 (Little Devil Donuts from 2018).
Roving Performers:
Catch the roving performers at this year's Festivale, such as The Zebras – high fashion with a beastly twist. With booty to blow your mind and some dance moves to make Beyonce blush, watch these aristocratic zebras prance, preen, graze and dance around the crowd – it's where the African savannah collides with Coco Chanel.
For a full list of roving performers to watch out for, click here.
Catch Kate Ceberano on Sunday:
Multi ARIA award-winning artist Kate Ceberano has been in the business for more than 35 years – writing and performing both jazz and pop music – with seven Platinum and seven Gold albums to her name.
Kate headlines entertainment at Vjam stage on Sunday, February 3 from 2.45pm… don't miss this bona fide national treasure, possessing one of the greatest voices of her generation.
For more information, click here.