This week we're inspired by British eats, whether they be hearty, sweet or homely, there's a little place in all of us yearning to be filled by British cuisine.
Inspired by Great British Chefs, we've scoured the archives and found 6 British-inspired soups to slurp down this Winter.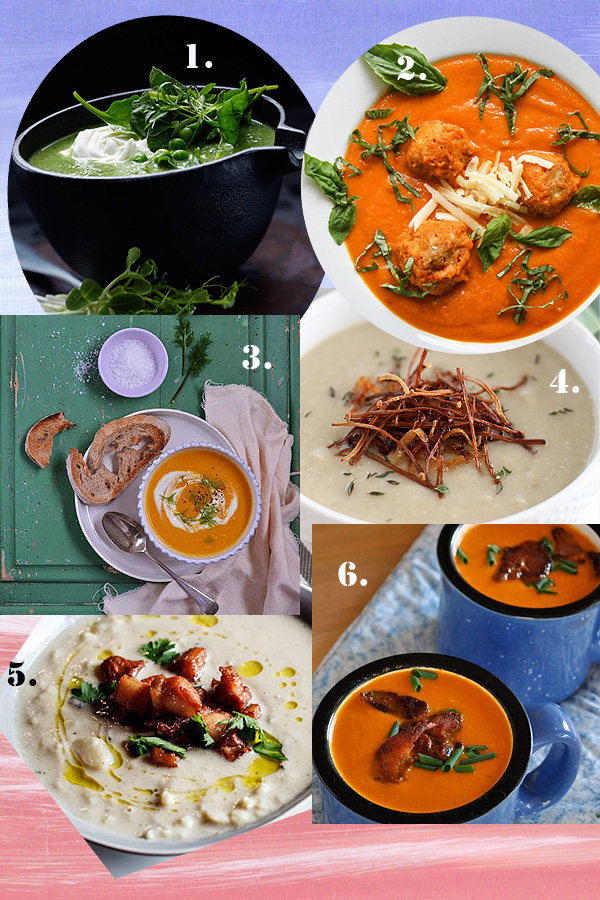 1. Ahh! Sweet pea soup, hearty, sweet and delicious all in one go. This one is full of peas (duh), bacon, leeks, chives and cream.
2. From Great British Chefs, Monica Shaw has put together a delicious roasted tomato soup with cheddar dumplings – perfect for that Saturday night by the fire.
3. Straight from Alice's Kitchen to your dinner plate, Alice Hart's roast carrot and fennel soup is deliciously creamy with that hint of liquorice flavour.
4. From the Snixy Kitchen to your humble abode, take stock in this Jerusalem artichoke soup with caramelised shallots and roasted enoki mushrooms.
5. Keeping the truffle theme alive, delve into this roasted cauliflower and truffle soup, a perfect balance of naughty and healthy.
6. An oldie but a goodie, tomato, basil and bacon soup.
Looking for something sweet? Check out our 5 British desserts that will make you feel like Royalty.