By Sean Melrose.
They say the way to your partner's heart is through their stomach, though as February 14 rolls around, the phrase could be rewritten to mean preparing an edible gift will save you from a severe catastrophe. Not to worry, AGFG are here with some desserts to thrill. If all else fails, just remember the more chocolate the better.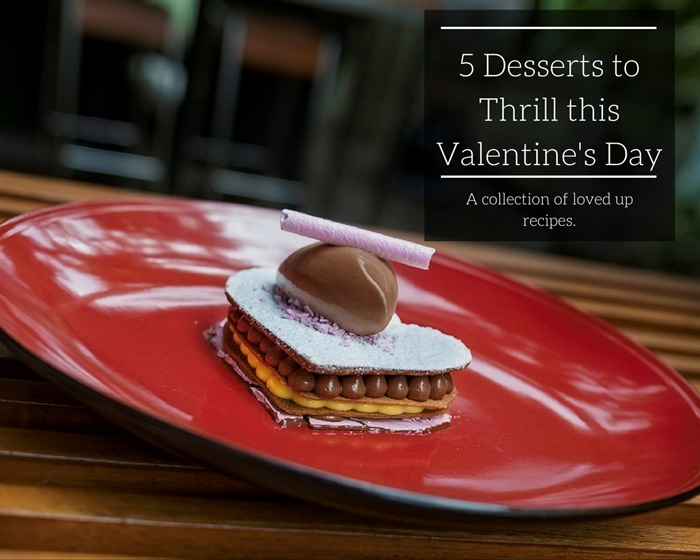 Passionfruit Cremeux with Chocolate Mousse and Almond Tuille by Gavin Hughes
Shaped like a heart and loaded with indulgence in all its forms, this dessert from Byron at Byron could not be more obvious with the statement it's making. The delicate textured layers, partnered with that inviting looking tuille make for a spectacular sight at the table and the fruity, chocolate flavour combination is a proven winner.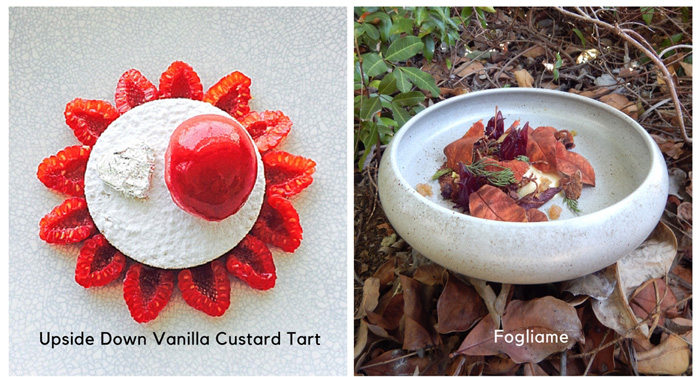 Upside Down Vanilla Custard Tart by Grant Parry
A real eye-catcher, this dessert from Videre sticks out due to its heart shaped red raspberry halves, shiny red sorbet and of course the little heart shaped shortbread wrapped in silverleaf. Definitely designed to turn someone's world upside down.
Fogliame by AGFG Chef Shawn Sheather
A useful tool for blowing minds, playing on the moment you realise that it's not in fact a bowl of collected autumn leaves, but a forest floor of chocolatey goodness hiding a shy finger lime and apple cider panna cotta. Also, there's hibiscus flowers and who doesn't like getting flowers on Valentine's Day?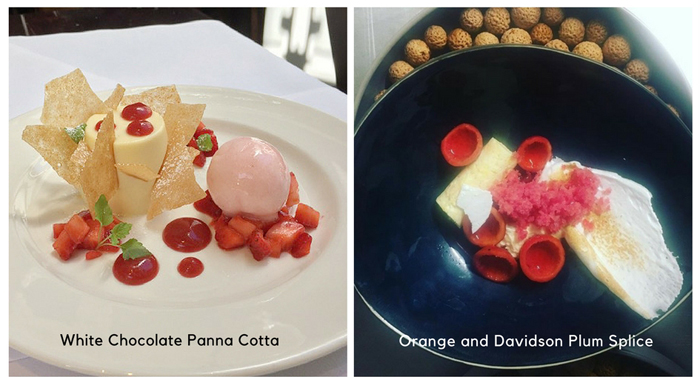 Orange and Davidson Plum Splice by Tom Tilbury
This is one is brought to you by Gather Food and Wine and it's certainly for the ambitious and definitely ideal for someone who suffers from the common ailment we like to call a sweet tooth. A nice touch is the use of quandongs and granita, adding that voluptuous red colour fitting for a Valentine's dessert temptation. The tart flavour of the quandongs combat the sweetness of the meringue.
White Chocolate Panna Cotta by Andre Mahe
White chocolate is one of the greatest sweets on the planet, probably only behind regular chocolate, but hey, sometimes you need some variation. This one from The Trustee, complete with almond tuilles and white peach sorbet, is simply decadence on a plate.