Passing Clouds is celebrating it's 40th year and will be releasing their annual release on Saturday November 29 from 11am-5pm.
With a story that begins in 1973 at a site in a dry area north west of Bendigo, Passing Clouds has been delivering award winning wines for decades. Now, 40 year's later, Passing Clouds has 6 vineyards, spanning from Bendigo to Musk in the Macedon Ranges. Originally started by Graeme Leith and Sue Mackinnon, Passing Clouds is still in family hands with Graeme and his two son's Cameron and Jesse on board to continue the family legacy.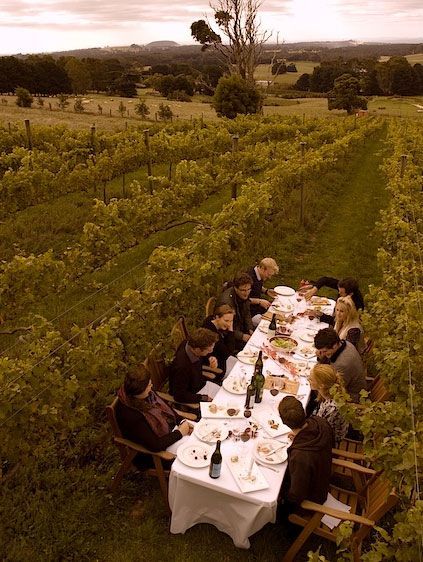 On release day Passing Clouds will also be celebrating their recent ratings in James Halliday's Wine Companion. Two wines, The Angel and The Reserve Shiraz both received 96 points making all their hard work even more worthwhile.
So mark your calendar for November 29 and enjoy a delicious lunch cooked by local Chef Cameron McKenzie - or bring your own picnic as BBQ's will be available. Live music by the Ugly Uncles will keep you entertained and admission is free. More details can be found here.