By Leigh O'Connor, Editor.
From tears of joy, to fulminates of frustration (and even a threat of litigation - that's new) - the awarding of AGFG's Chef Hats seldom takes place without quarrel on a typical year (even between judges), but what a year it has been!
Certainly 2022 has been an emotional roller-coaster and one thing we can all agree on is it has not been easy for hospitality! Lockdowns, border restrictions, staff shortages and the obligation to verify vaccinations, have made an already challenging occupation even more arduous.
In releasing the awards, we respectfully recognise the playing field has not been level and admittingly have not been able to visit as many restaurants as we ordinarily would have liked. Albeit, we have done our best to recognise those establishments that continue to persist during these trying times to deliver culinary excellence.
Here are some of our award-winners reactions: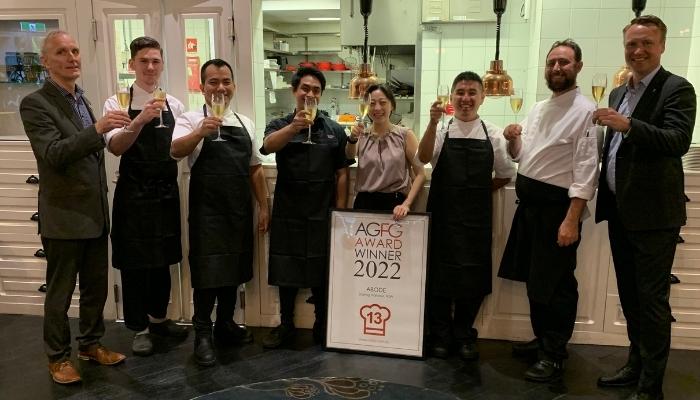 The Abode Bistro team celebrating their Chef Hat Award in style (possibly the largest award poster we have seen).
"We are incredibly proud to receive the Australian Good Food Guide award for 2022," says Tetsuya Wakuda, from 19-hatted
Tetsuya's
in Sydney.
"The Australian Good Food & Travel Guide boasts a long and colourful history. Founded in 1977, two years of comprehensive research and compilation saw the release of Australia's first national restaurant, accommodation and travel guide in 1979 – originally inspired by the Michelin and Gault Millau guides of Europe.
"This award would not be possible without our team's hard work, passion and commitment. Thank you."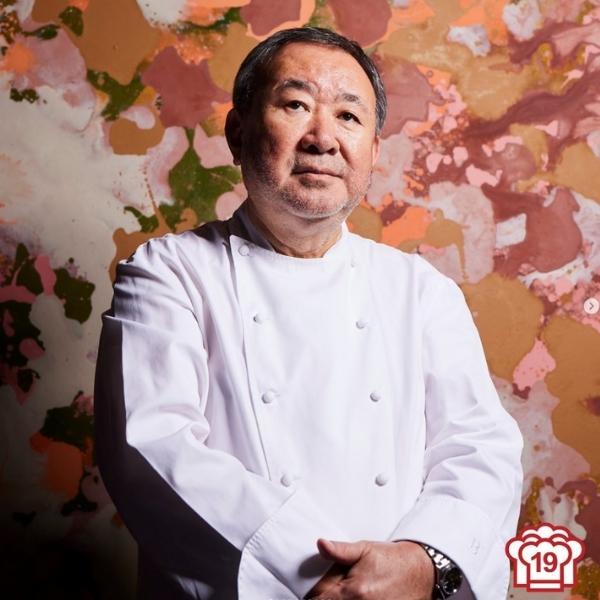 Tetsuya Wakuda…incredibly proud to receive an AGFG award for 2022.
"Thank you for this amazing news and thank you to the Australian Good Food Guide for granting us 2 Chef Hats for our first year." - Kenneth Chan Marketing & Communications Manager, Hilton Melbourne and
Luci
restaurant (15).
"Our year 1 is certainly an adventurous journey filled with so many great memories and of course challenges due to COVID-19. Together with Chef Sam and the Luci team, we will continue to grow stronger and showcase contemporary Australian dishes with Italian accents, through the finest culinary craftsmanship in an honest and creative approach. '
"It's a great pleasure to receive this award, my team is very happy…." Chef Hao from
Raku Dining
(14).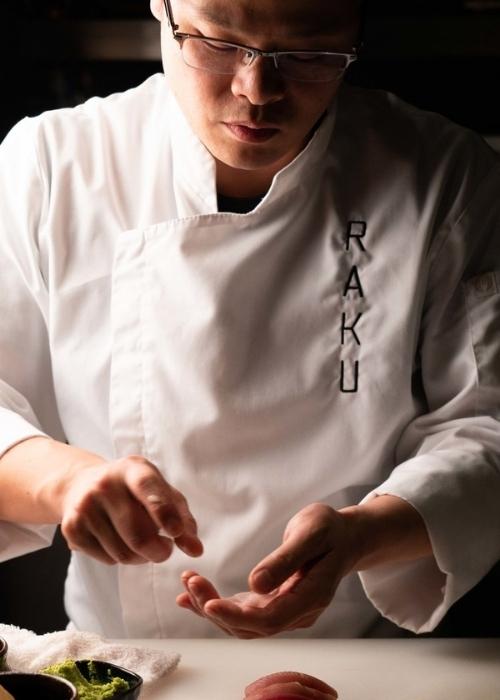 Chef Hao from Raku Dining and his team are very happy award winners.
"The Team at Urban Tadka is today so humbled and honoured to announce that we have acquired not just one but 2 Chef Hats this year by the highly-esteemed Australian Good Food Guide. The last 2 years have been trying times for us all, so to be recognised for our efforts is so heart-warming. Thank you for this wonderful honour." -
Urban Tadka
(14).
"We're very proud to be awarded a Chef Hat by the Australian Good Food Guide for 2022! What a lovely way to be commended by our industry. This award means so much to so many, probably more now than ever before. What a fantastic start to the year!" -
The Currant Shed
(13).
"There are many restaurants on the cusp of a Hat and not receiving one in 2022 in no way takes away from what they are achieving day in and out in the most trying circumstances," Editor Leigh O'Connor explains.
One that did make it across the line this year was
Caleb Restaurant & Bar
in Subiaco - a new Chef Hat coming in at 12.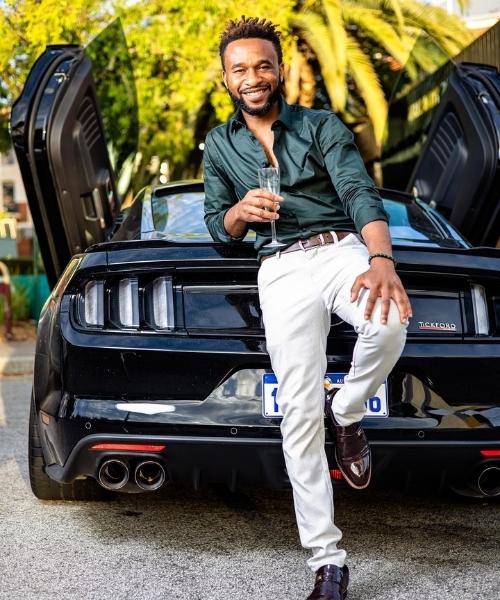 Chef Caleb Azuka is celebrating a dream come true…an AGFG Chef Hat!
We called Chef and owner Caleb Azuka on the pretext of checking his feature on the AGFG website, knowing the Chef Hat icon would have appeared.
After first having trouble refreshing his page, Caleb shed pure tears of joy at what he saw.
"Oh my god…oh my god…I can't believe what I am seeing!
"This has always been one of my greatest dreams to get this award and I just don't even know where to start to describe the emotions and feelings I have right now. Thank you AGFG, I am so humbled."
It is this reaction that makes it all worthwhile.
But not everyone was happy! 14 Chef-hatted –
Restaurant Labart
– on the Gold Coast let us know they do not want to be considered for an award in 2023 and went so far as to also threaten us with legal action should we do so.
We have let our judges know to remove this dining destination from next year's consideration panel…we are more than happy to abide by a venue's wish in this respect.
Negativity aside – AGFG stands by our award-winners and makes no apology for the decisions made – at the end of the day, the Chef Hats are merely our collective opinion of the best restaurants around the country – something we have been doing for more than 40 years.
With that in mind now it is over to you to form your own opinion!
We invite you to try, judge, debate and even challenge the accuracy of our determinations against your own palate. But above all, we encourage you to support the hospitality industry, no matter which restaurant you visit.