Been wondering what the Mother of Dragons has been up to since the epic finale of Game of Thrones?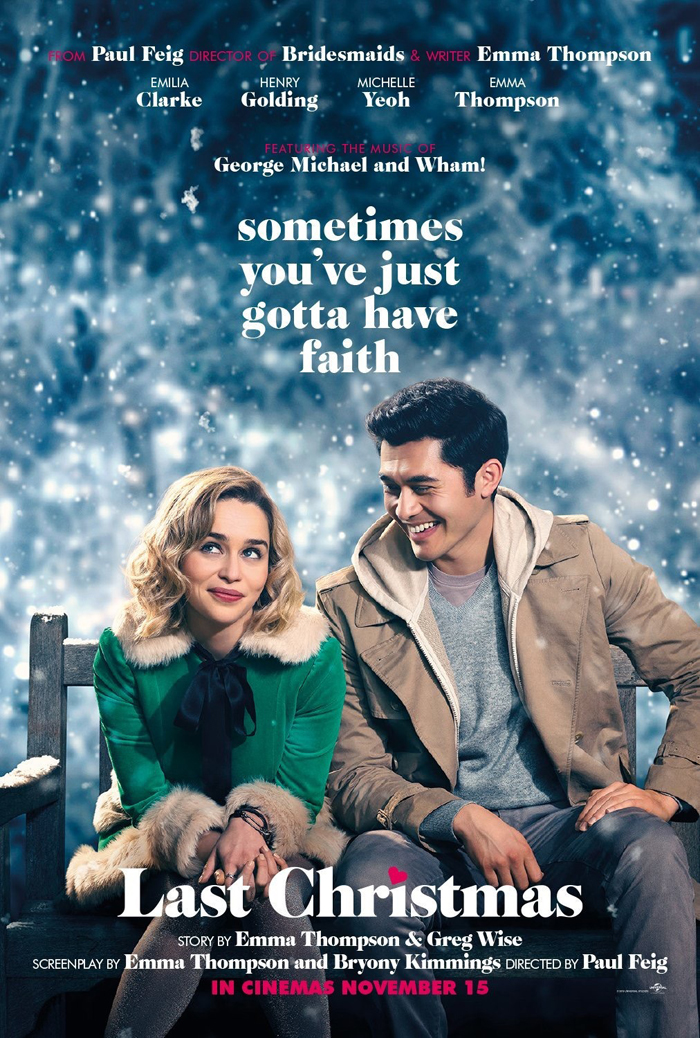 Actor Emilia Clarke dominated our screens with her portrayal of Daenerys Targaryen in the cult show, that has broken all television records for awards and following. With Christmas just around the corner, Clarke now leads the charge of Rom-Com movies to watch over the festive season, starring in Last Christmas (PG-13) (See it at the Movies).
Kate (Clarke) is a young woman subscribed to bad decisions. Her last date with disaster? Having accepted work as Santa's elf in a year-round Christmas shop, nothing seems to be going right until she meets Tom – a handsome charmer, who seems too good to be true – played by Crazy Rich Asians star Henry Golding.
As London transforms at the most wonderful time of the year, Tom and Kate's growing attraction turns into the best gift of all – a Yuletide romance.
With the story written by actor Emma Thompson and her husband Greg Wise, this movie explores life-threatening illness, reckless behaviour, anti-immigrant sentiment, homelessness and a same-sex subplot, when the couple involved are forced to come out of the closet.
British Rom Coms are expected to deliver a little naughty and a whole lot of nice and this movie is no exception. It is cute enough and delivers some surprises, but it is Thompson's performance that steals the show.
Let's check ten more movies either on streaming services or at the cinema to keep you entertained during the holidays.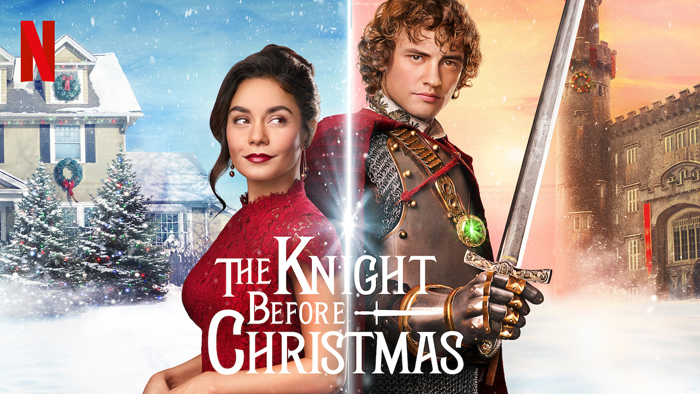 For the Hopeless Romantics:
The Knight Before Christmas (Netflix) – After a sorceress transports medieval knight Sir Cole (Josh Whitehouse) to present-day Ohio during the holiday season, he befriends Brooke (Vanessa Hudgens), a clever and kind science teacher, who's been disillusioned by love.
Brooke helps him navigate the modern world as he tries to discover how to fulfil his mysterious one true quest; the only thing that will return him home. The couple's feelings for each other grow closer – can their love overcome all the odds?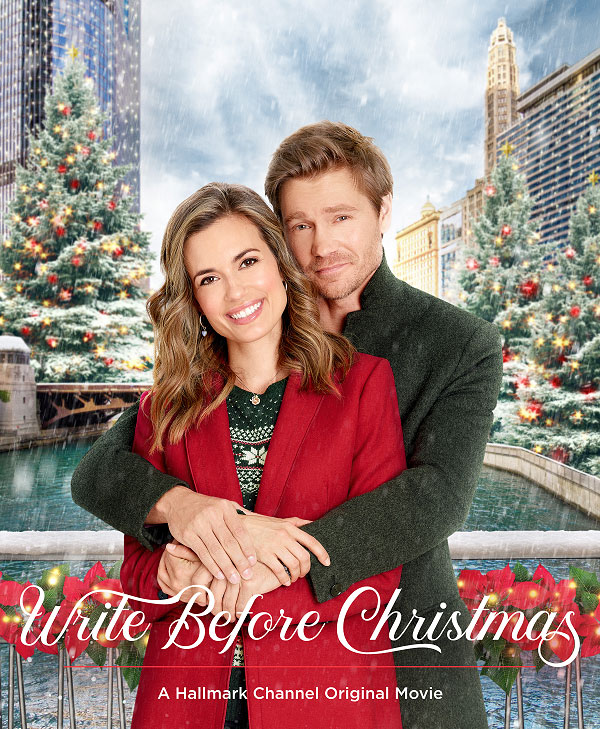 Write Before Christmas (Hallmark Channel) – This film has a Love Actually-esque quality about it, when recently single Jessica (Torey DeVitto) sends Christmas cards to five people who have influenced her life – the aunt who raised her, younger brother in the military, a pop star, music teacher who inspired her and a best friend, who always tells her the truth.
As each person receives Jessica's card, they are sparked to act in their own lives to make them better. When the music teacher's card ends up in the hands of her adopted son Luke, a relationship develops between him and Jessica; but they may not face a happy ending together, stemming from misconceptions of each other.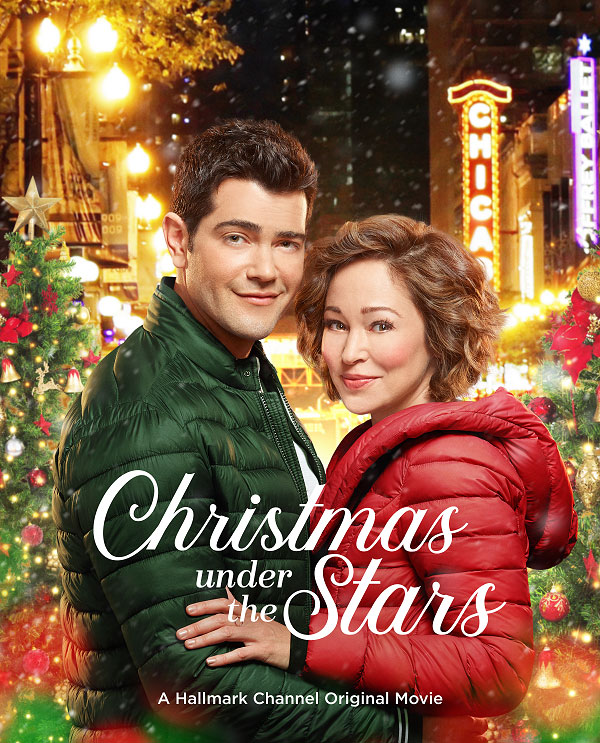 Christmas Under the Stars (TV-G) (Hallmark Channel) – When Nick (Jesse Metcalfe), a career-focused investment banker is fired from his high-powered firm at Christmas time, he takes a job at a Christmas tree lot owned by a warm-hearted widower.
There he meets Julie (Autumn Reeser), an astronomy teacher who has always looked to the stars for hope, and her son Matt. As the Christmas spirit washes over him and he begins falling for Julie, the once self-centred Nick discovers the joy of helping others.
One for the Disney Lovers:
Noelle (Disney +) – This fantasy Christmas adventure-comedy produced by Walt Disney Pictures follows the life of Kris Kringle's daughter Noelle (Anna Kendrick), who is full of Christmas spirit and holiday fun, but wishes she could do something 'important' like her beloved brother Nick, who will take over for their father this Yuletide.
Nick (Bill Hader) is training to be Santa but failing miserably and when he is about to crumble like a gingerbread cookie, Noelle suggests he takes a break to clear his head… but then he doesn't come back!
This offering takes the formula for a feel-good holiday movie and throws in a few twists, including gender role reversal, modern humour, foot-tapping tunes and updated versions of the North Pole.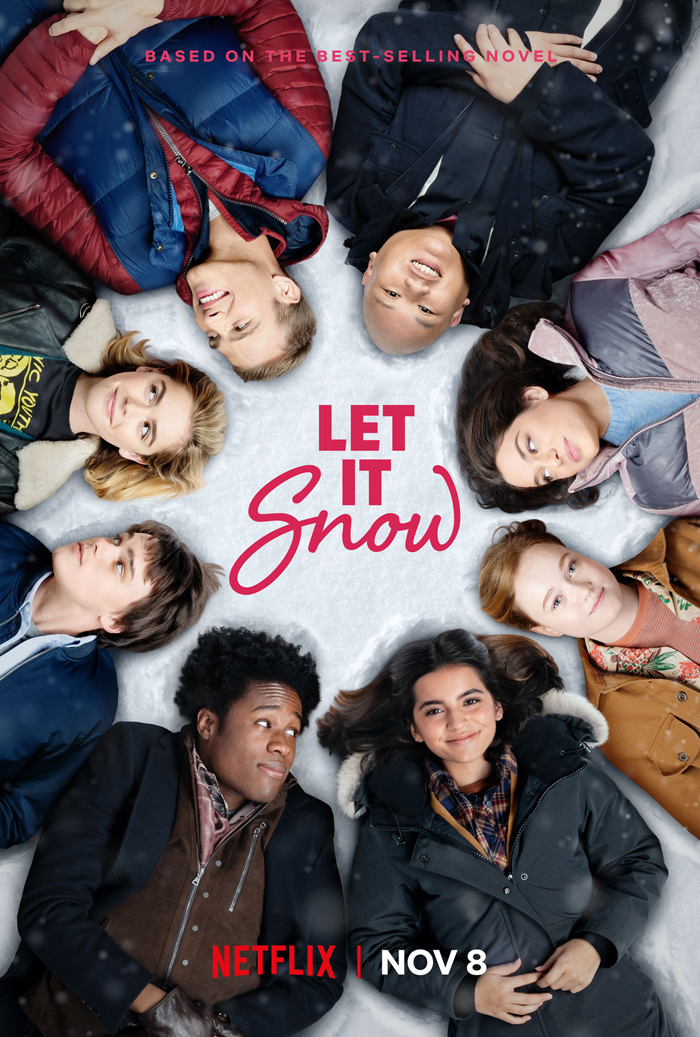 For the Teens:
Let It Snow (M) (Netflix) – Proof that teenagers won't let anything, even a nasty snowstorm on Christmas Eve, get in the way of fun, this movie is set in a small Mid-western town and brings together a group of high school students, each on the verge of embarking on a new adventure in life.
Julie (Isabela Merced) has been accepted to Columbia but isn't sure she can leave her sick Mum to go to college; Stuart (Shameik Moore) is a pop star passing through town, while Tobin (Mitchell Hope) is struggling with being in love with his best friend, the Duke/Angie (Kiernan Shipka).
Throw in a couple more storylines involving the LGBTQ community in high school, cheating partners and a party in a Waffle House restaurant and this is one that has something for everyone.
Comfortably cliché, Let It Snow wears its influences on its sleeve, but works anyway with a great cast and just the right amount of holiday cheer.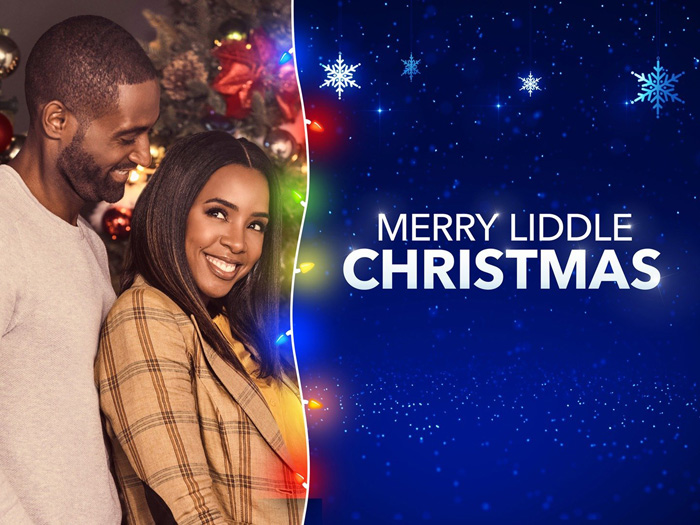 For the Single Mum:
Merry Liddle Christmas (TV-G) (Lifetime) – Making her first foray into producing for television, Kelly Rowland partners with Kronicle Media for this liddle festive family drama. Inspired by her own recent Christmas catastrophe, Rowlands plays Jacquie – a successful, super-together single tech entrepreneur, whose messy family descends on her gleaming new dream home for the holidays.
Christmas traditions collide and family drama ensues as Jacquie struggles to keep her house together in time for a glossy video shoot of 'the perfect Christmas.' On top of that, the possibility of romance with new neighbour Tyler (Thomas Cadrot) has Jacquie questioning all her dating rules.
Even though this isn't the Christmas she envisaged, it might just be the most magical one yet.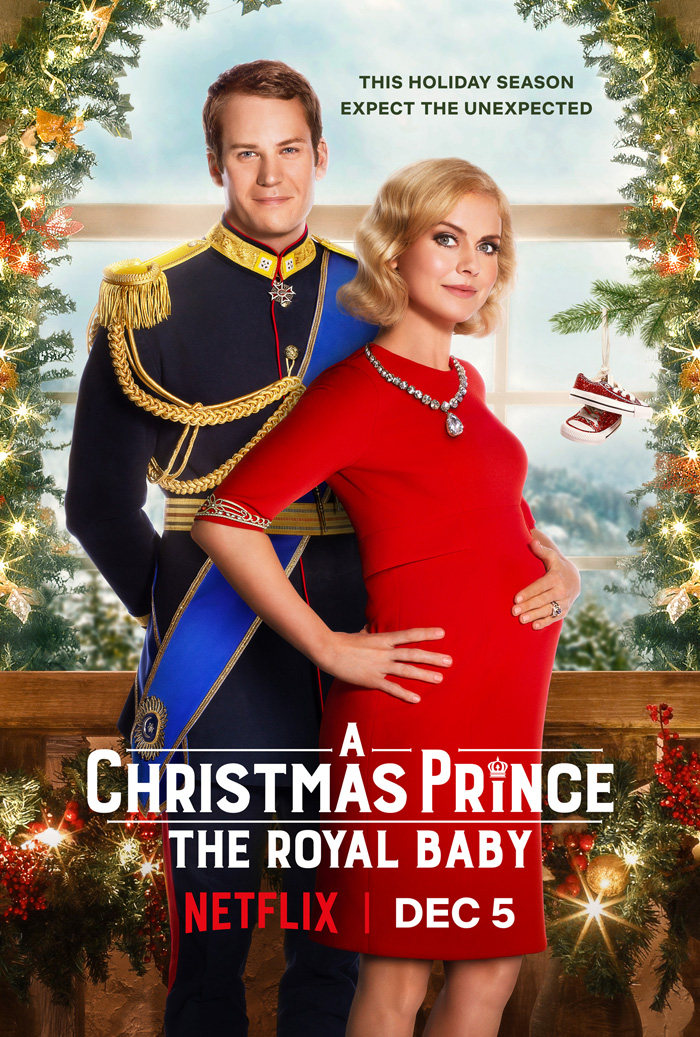 For the Royal Fanatics:
A Christmas Prince: the Royal Baby (Netflix) – The third instalment of a film franchise loosely based on the Duke and Duchess of Sussex's real life romance, it's Christmas time in Aldovia and a royal baby is on the way!
The first two instalments follow American journalist Amber (Rose McIver) as she ends up in the royal household of the fictional country Aldovia, masquerading as a nanny and eventually falling in love with Crown Prince Richard (Ben Lamb).
The couple marries in the second movie and now in part three, it's Christmastime again and there's a new addition to the family on the way (sound familiar Meghan and Harry?) First, Amber and Richard host royals from a faraway kingdom to renew an ancient truce, but when the priceless 600-year-old treaty disappears, peace is put in jeopardy and an ancient curse threatens their family.
We can't wait…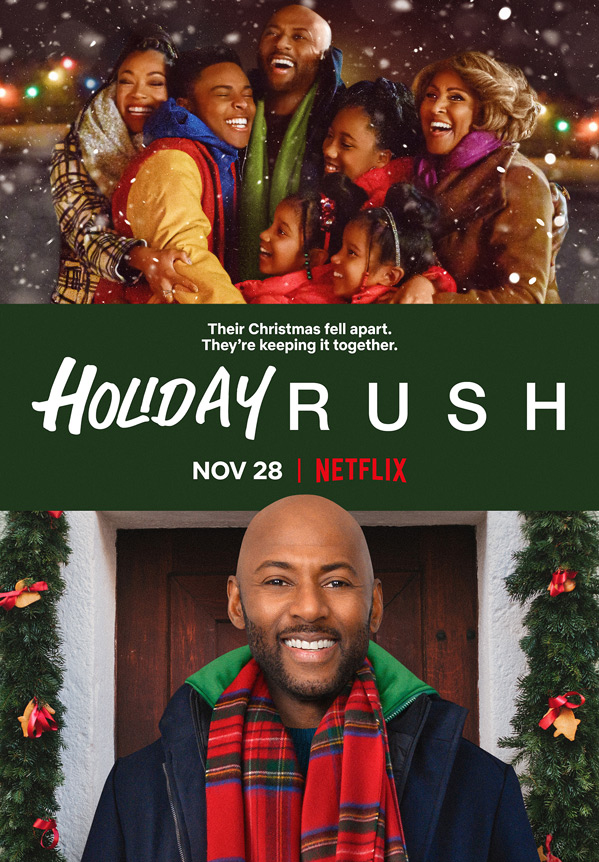 For the Music Lover:
Holiday Rush (TV-PG) (Netflix) – When New York City-based radio DJ and widow Rush Williams (Romany Malco) unexpectedly loses his job right around Christmas, his spoiled kids hit him with a list a pricey gift requests.
Fortunately, his resourceful producer Roxy Richardson (The Walking Dead's Sonequa Martin-Green) and his Aunt Jo (Darlene Love) come up with a plan to help him buy another station. The only catch? It means the Williams family will have to downsize their lavish lifestyle into something much simpler.
Can they do it? Will they be able to get through the holidays with their Christmas spirit intact?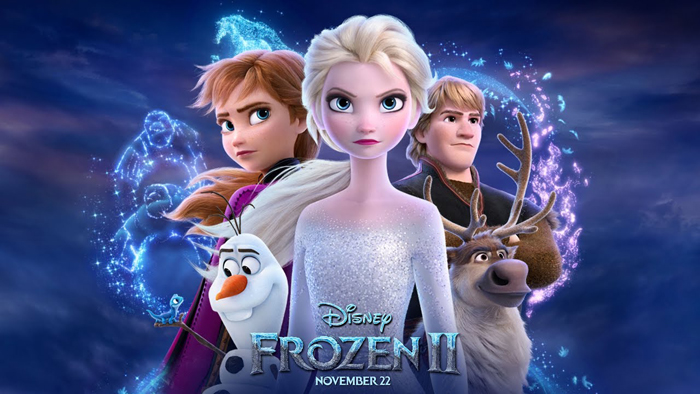 For the Kids:
Frozen II (PG) (See it at the Movies) – How could we not mention the most anticipated computer-animated sequel of all time? If you haven't seen the original Frozen yet you have obviously been living under a rock, as any parent worth their life can blindly belt out Let it Go at the drop of a snowflake.
The best things about the first film – the characters and the music – are back again as Elsa her sister Anna embark on an adventure far away from the kingdom of Arendelle, joined by friends Kristoff, Olaf and Sven.
Setting out to find the origin of Elsa's powers in order to save their kingdom, an epic journey takes the friends to the brink of their relationship with each other and Elsa's magic meets its match. Everyone will be changed for good!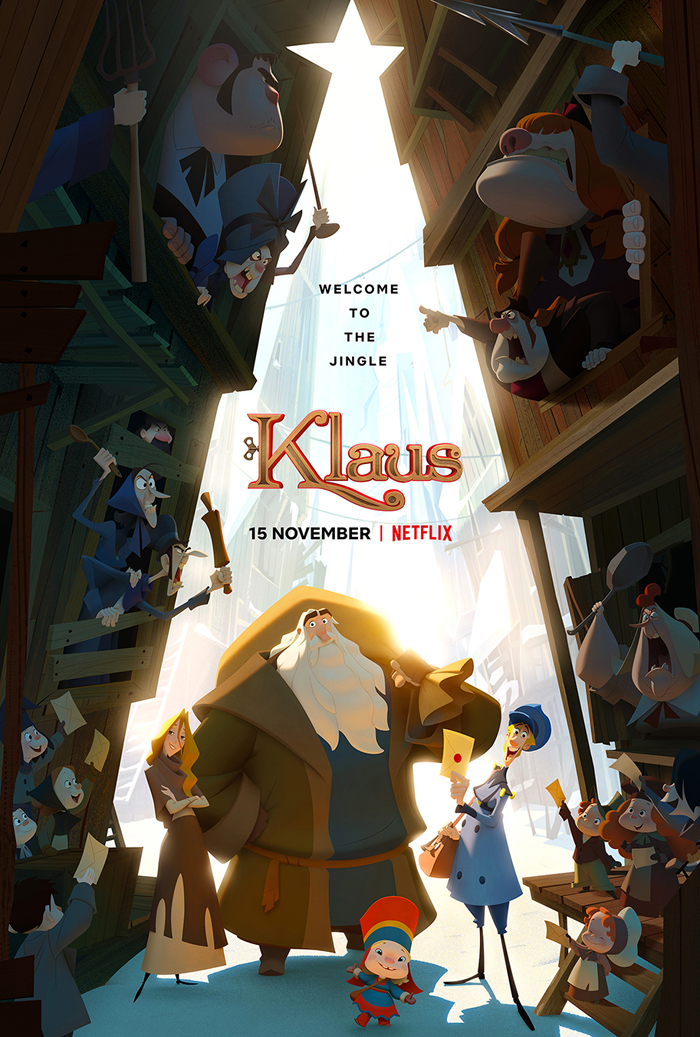 Klaus (PG) (On Netflix) – Made by the creator of Despicable Me, this movie tells the story of Jesper (Jason Schwartzman), the postal academy's worst student, who is stationed on a frozen island above the Arctic Circle, where there are few people and even less mail.
A simple act of kindness always sparks another, even in a frozen faraway place; when Jesper befriends reclusive toymaker Klaus (J.K. Simmons), their gifts melt an age-old feud and deliver a sleigh-full of holiday traditions.
Laughter returns to Smeerensburg, forging a new legacy of generous neighbours, magical lore and stockings hung by the chimney with care.
Grab your bucket of popcorn, get comfortable and settle in for a movie marathon this Christmas.