By Freya Ensbey.
Australians consider themselves an adventurous bunch of people, we tend to spend our Summer days at the beach swimming in the ocean, surfing or simply going for a long walk in the great outdoors. So as Winter rolls around, we have the option of taking a road trip and heading for a ski break escape at one of the many world class ski resorts right here in Australia.
We have compiled a list of the top places to stay and dine when it's time to dust off the snow boots and don a beanie, ensuring you choose the ideal mountain for your ability and create the type of holiday you are after, whether it be as a couple, a family or a quiet trip for one.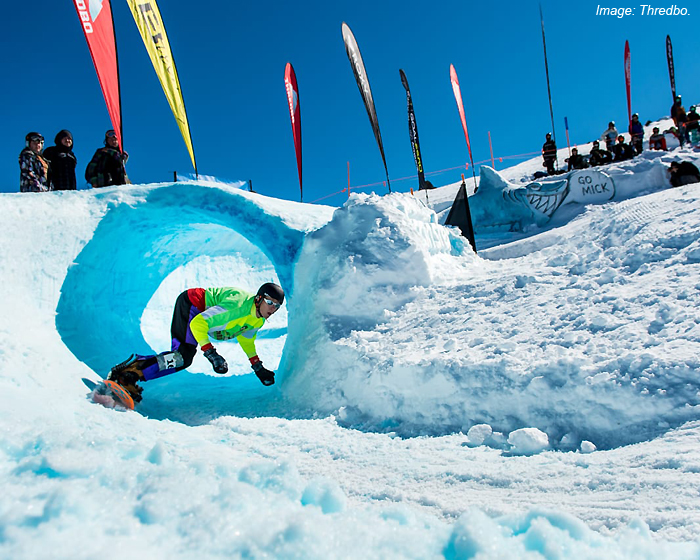 Thredbo is a well-known name when most think about Australia's snow season. Set in the Kosciusko National Park of New South Wales, Thredbo is a scenic 3 hour drive from Canberra or a 6.5 hour drive from Sydney. Offering Australia's longest ski run, along with 92 runs designed to cater from beginners through to the advanced, or for those who are avid park riders who enjoy to push the limits.
The night life of Thredbo is just as exciting as the daily activities, with regular visiting bands and concerts, restaurants in idyllic locations and bars to explore along with vast accommodation options for any budget or need from share style or family friendly right up to luxurious and intimate chalet style lodges for couples. When hunger pangs kick in after a day on the slopes, head to Australia's highest restaurant sitting at 1937 m above sea level, offering 270 degree views of the area.
Perisher is Australia's largest ski hill offering 1,245 hectares of skiable terrain, with 133 runs to choose from, making for hours of unlimited fun in the Kosciusko National Park of New South Wales.
Perisher is made up of four different resorts including, Perisher Valley, Blue Cow, Smiggin Holes and Guthega. Catering well for families with its self-sufficient lodges that contain resident restaurants and bars. When visiting the surrounding township of Jindabyne and seeking a fun and energetic place to enjoy some spicy Mexican, visit Cocina Mexican Grill and Cantina to devour traditional Tex-Mex fare.
They say that big things come in small packages and Charlotte Pass is no exception. Sitting at the very top of Perisher and only accessible via a ski cat, Charlotte Pass is an entirely ski-in and ski-out resort, making sure you spend more time on the slopes and less time in transit to and from the lifts.
Offering 24 runs, this resort has reliable snow conditions due to it being the highest ski resort in Australia, making it a popular choice for avid skiers. Whilst visiting Charlotte Pass, indulge in a night out at The Chalet Restaurant and enjoy an authentic warm atmosphere of stone walls, plush red carpets and wrought iron chandeliers, ideal for a lingering meal shared with loved ones.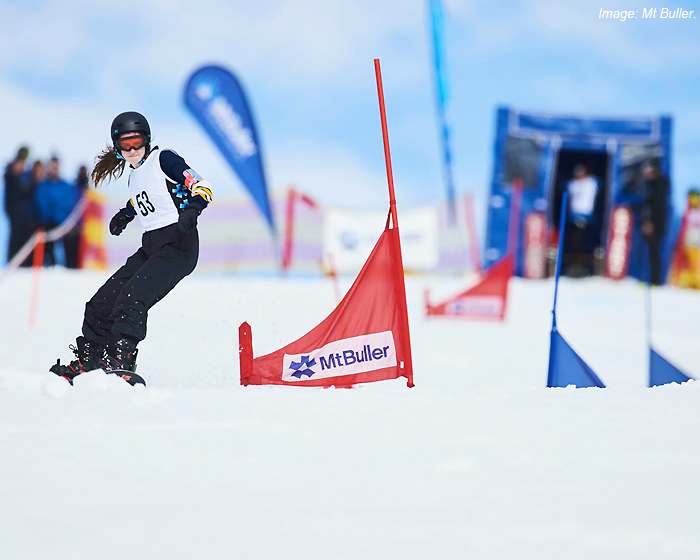 Moving further south to Victoria, Mt Buller is set on 300 hectares and offers 41 runs with 40% of those being for the advanced and capable. The convenient three-hour drive makes Mt Buller a favourite for Melbournites wanting to escape the urban lifestyle and get back to nature, which is easily done for just a day trip if an early start is your style, but it is best to stay overnight and take full advantage of what the mountain has to offer.
Whether you're after a quick bite to eat or looking for a peaceful fine dining experience, Mt Buller has over 30 venues that are sure to tantalise your tastebuds. Enjoy spectacular views as you indulge in homemade snacks, sumptuous mountain cuisine and locally produced wine. If the drive home is too much to think of after an energetic day of activities on the slopes, pull into Robyn's Nest Country Cottages at Mansfield to rest your weary head for the night, waking up to picturesque views of Lake Eildon and high country scenery.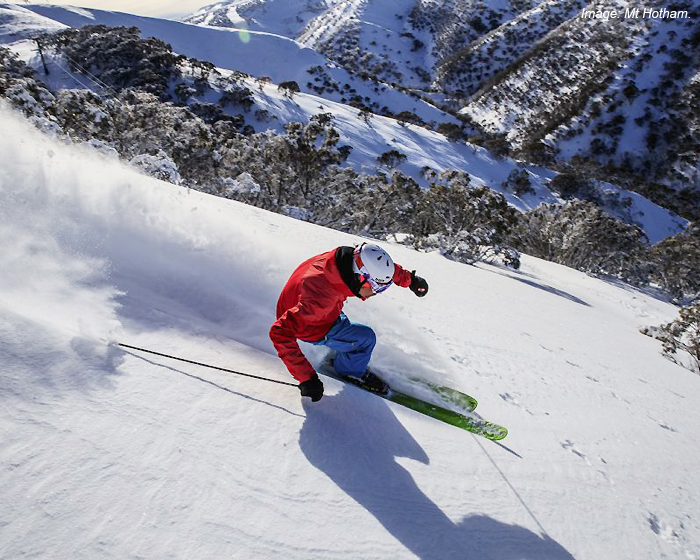 Those who are looking for a more challenging ski holiday in Victoria, take the 4.5 hour drive from Melbourne through the Australian Alps National Park to Mt Hotham. This purpose built ski resort is renowned for its steep vertical runs and challenging terrain.
Mt Hotham is unconventional in the way that its village is at the top of the mountain instead of the bottom, meaning guests ski down the hill for the first lifts of the day instead of the traditional routine of catching the lifts up to begin the day. As the daylight begins to fade, trade in your ski gear for nightwear and treat yourself to a decadent dinner at Yama Kitchen and Bar, Hotham's only premier fine dining venue, serving modern Asian cuisine matched with premium beers, wines and cocktails.
Possibly the most aesthetically pleasing of all the alpine villages, Falls Creek resort has a quaint community village filled with restaurants, cafés and bars.
Falls Creek is ideal for beginners, having dedicated over 80% of their slopes to beginner and intermediate skiers, creating a safe and nurturing environment for the ambitious wanting to learn. Located in the Alpine National Park of Victoria, a 5 hour drive from Melbourne, this resort offers accommodation and dining options for all budgets. Indulge in a night with the QT resort and enjoy a plunge into your own personal balcony hot tub before dining at Bazaar Market place restaurant.
So, now you have an idea of what mountain you'll be visiting, what restaurants you would like to dine at and some of the accommodation options at your fingertips, the next step is to make sure you are equipped with the right gear to ensure your safety and warmth whilst on the slopes. This comprehensive list was created by the travel enthusiasts at Finder and will ensure you have thought of every essential you will need before you leave.