By Leigh O'Connor.
Grenache is that overlooked wine friend that you always underappreciate – it is an incredibly diverse wine with a reputation for making every other grape around it perform better.
Come Friday, September 17 it's time to celebrate all things red with International Grenache Day.
Originating in the Spanish region of Aragon, this deep purple-red jewel has a sweetness and touch of spiciness that entices wine buffs the world over. At one time known as the Red of Aragon, it has made contributions to many of the globe's most delightful drops – grab a glass on Friday and indulge.
Here are four fun facts and two of our favourite Grenache wines to try:
•This is a grape of many names – in France it is called Grenache, while in Spain it is known as Garnacha; then there are the one-off monikers like Hairy Grenache.
•There's more land dedicated to Grenache than any other grape; Cabernet Sauvignon and Chardonnay are grown just about everywhere, but Grenache holds down the most territory by the sheer amount of land.
•Grenache has more range than Mariah Carey – it's a high-yield grape and is generally known for its affordability. However, it can also fetch big dollars as seen in the Californian cult wine Sine Qua Non, which can retail for between $300 and $2000.
•France and Spain may be the top two in terms of Garnacha production, but the grape is resilient and loved the world over; the fourth-largest growing region is Algeria and the sixth-largest is Tunisia.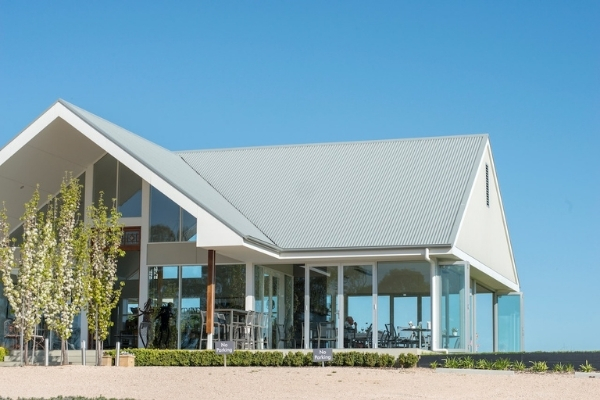 Drop by ArtWine Estate for a Grumpy Old Man Grenache and a view.
Established for more than a decade, drop by
ArtWine Estate
on Bird In Hand Road in Woodside to taste award-winning labels at the cellar door, tucked into the Adelaide Hills. Those who visit can admire views across sweeping landscapes from the comfort of an architecturally designed venue, while sipping drops such as
Grumpy Old Man Grenache
.
Named in honour of the treasured century-old gnarled bush vines, this old vine Grenache is certainly worthy of its ancestry, with lifted aromas of dark fruits and cherry flavours plus hints of liquorice and black pepper. Pair it with roast lamb, casseroles and game such as rabbit; you can drink it now or if you have the patience, it will cellar carefully for up to 10 years.
What started as 'a tonne of fun' has led to crafted limited release modern-day wines that dare to step outside of the box at
Varney Wines
on Victor Harbour Road in Old Noarlunga. Located at the gateway to the McLaren Vale, this winery, tasting room and restaurant has become an iconic destination, with the cellar door housed in a renovated 1870s barn.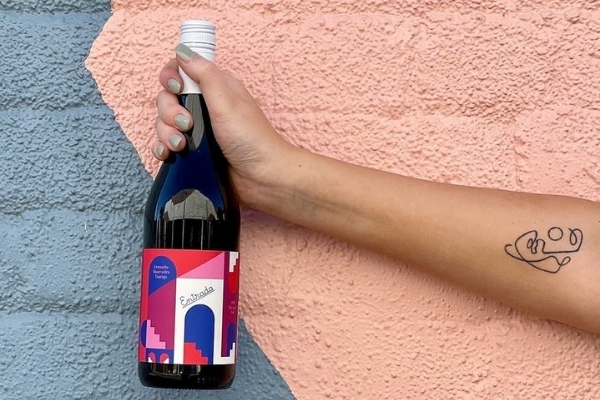 Varney Wines Entrada Grenache Mourvedre Touriga.
A modern take on varieties well suited to McLaren Vale, the
2019 Entrada Grenache Mourvedre Touriga
is a fresh, approachable red blend styled on the very drinkable wines of Portugal and Spain. The Grenache provides vibrant juicy red fruits, the Mourvedre structure and powdery tannin, while the Touriga adds an alluring floral aromatic, making for a versatile red for any occasion.